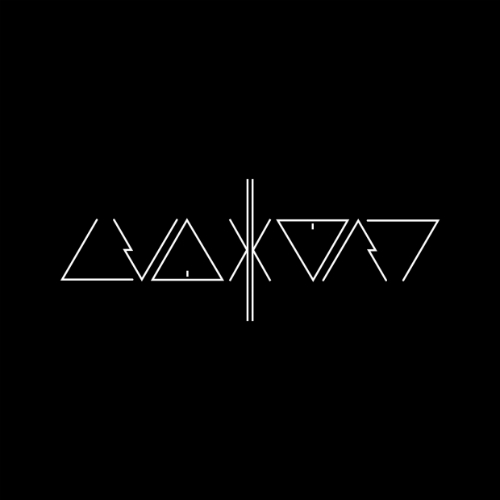 If Autechre decided to throw down an album that references trends outwardly instead of plumbing exclusively inward, it might sound something like Akkord. The duo of Liam Blackburn (Indigo) and Joe McBride (Synkro) are responsible for the music of Akkord, though they self-describe as follows: "A collective of like-minded artists raised in and around the rural outskirts of Manchester. Bringing together years of musical knowledge & experience to collectively channel their sound into a eclectic hybrid of all the electronic music they were brought up on from youth." That last list is a mouthful, but hearing Akkord's fully formed debut, available now on Houndstooth, the label curated by Rob Booth of Fabric [and Electronic Explorations podcast], it all makes sense.
There is an appreciation for dark, angular sounds that recalls some of the less obtuse moments of Autechre, but there is far more accessibility in these ten tracks than anything on Autechre's most recent L-Event EP, for example. It starts off unassumingly enough with the slow dub expanse of "Torr Vale" before the syncopated tribal drumming of "Smoke Circle" starts to peel back the album's layers to reveal a more overt rhythmic sensibility. But it's really with "3dOS" that things snap more properly into place, with a more uptempo four-to-the-floor kick pushing forward while zapping synths, decaying details and reverberated flourishes circle overhead. This combination of dub elements and post-industrial darkness reminds me of the otherwise rather unique sonic world of Demdike Stare, but Akkord is far more dancefloor compatible, rarely blowing out on the massive scale that populates most of Demdike Stare's double and triple albums. Instead most of the tracks on the album are quite tightly wound, meticulous in construction and detailing. Staggered beats and breaks show off Akkord's rhythmic chops while the palette is consistently focused on detailed and distilled arrangements.
"Akkord began as a shadowy collective with an espoused passion for mathematics and sacred geometry, crafting intelligent and beautifully oppressive electronic music. 'Akkord' blurs the lines between junglist revivalism, smoky ambience, and suctioned dub, with a consistently engaging pulse linking the styles."
"Folded Edge" evolves into a handsome groove eventually, while "Navigate" is a clear standout with its taut rhythm section after a prolonged, dubby tease. ("Navigate" was also the lead track on their debut EP last year, my first impression of the act.) In contrast to those crisply crafted patterns, "Conveyor" chugs along with a distorted bass pattern and reverberated stabs that bring to mind the darkest grooves of Modeselektor, and the beatless denouement of "Undertow" closes out the album quite nicely with a chilling effect. It's all a rather cool and collected kind of response to the more organic leanings of en vogue house and analog techno; Akkord, by contrast, is fiercely technical, meticulous, perfect. Unconcerned with sounding self-consciously warm, they instead are free to dive deep into the details of production, exploring the dark twists and turns of their musical world with only an occasional suggestion of light.
See if you can also pick up Akkord's first two self-released EPs, as well as the above mentioned Navigate EP and split remix EP with Special Request titled HTH vs HTH, both on Houndstooth. For more on Akkord, you can check out McBride's and Blackburn original project, Synkro & Indigo with 12″ EPs on Smokin' Sessions, On The Edge and Exit Records.
akkordmusik.tumblr.com | houndstoothlabel.com
©
Words by Matthew Mercer of Ear Influxion