"… a garden wall of modular synthesis harvested from this modern master of electronic music…"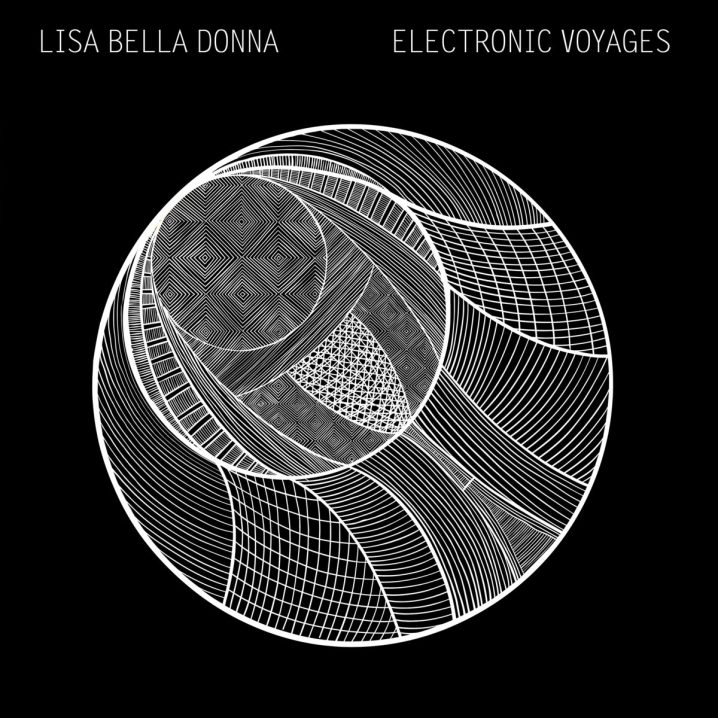 Release Notes
Label: Behind The Sky Music
Released: August 23, 2023
Mastered By: Harold LaRue
Artwork By: Tricia Kathleen Cooper
If You Like: Klaus Schulze, Suzanne Ciani, Caterina Barbieri…
I have been listening to electronic music for a very long time. And although I've had many doubts in the past, I think at this point, I can honestly admit [at least to myself] that I know what I'm talking about. There's still a bit of that imposter syndrome, but I'm good at pushing it away. I think we all have some of that in one form or another, at least in such vulnerable art forms as electronic music. So when I see an album boldly named Electronic Voyages, the expectation's high. It's not the first time I have come across a promise from an artist to take me into worlds beyond and do that with their electronic music. My cautious anticipation is already on alert, especially because I know that ARP and Moog are in the play – I've heard so much of modular noodling that I can say the bar is high…
But then I saw that it was from Lisa Bella Donna, whom I had previously discovered on my friend Evan Bartholomew's (aka Bluetech) Behind The Sky Music. Familiar with his aesthetic, keen curation, and consistent forward-thinking sound, I put the record on and mindfully hit play. Within a few moments, I'm afloat in the stratosphere, passing away towards the infinite whole, and I couldn't come up with a better name for this journey than the one clearly stated on an articulately designed album cover by Tricia Kathleen Cooper for this four-track release. This is as pure to an electronic voyage as it comes, and Bella Donna leads the way.
Strings, pulsating percussives and haunting drones weave into a tapestry of sound. The sequencers are arpeggios on the wings of space-age angels. The compositions are symphonic.

— Dina Pearlman-Ifil
ARP Synthesizers / Alan R. Pearlman Foundation
Produced using a "mammoth" Moog Modular System, Moog One, ARP 2600 and ARP String Ensemble, the carefully moulded and modulated arpeggios speed away through filters and amps. Here, musicality comes first and foremost, layered through harmonically rich complimenting frequencies to fill out the spectrum in a fluctuating, breathing, rotating expanse. The focus of this excursion is on the prime synthesis and the showcase of synths – that is, there is less post-production with expensive reverbs that can often drown out and polish rough edges, and more direct spotlight on the sound that's pure. As a result, the synthesizers are singing on here full front and centre, and you are encompassed by sonics alone.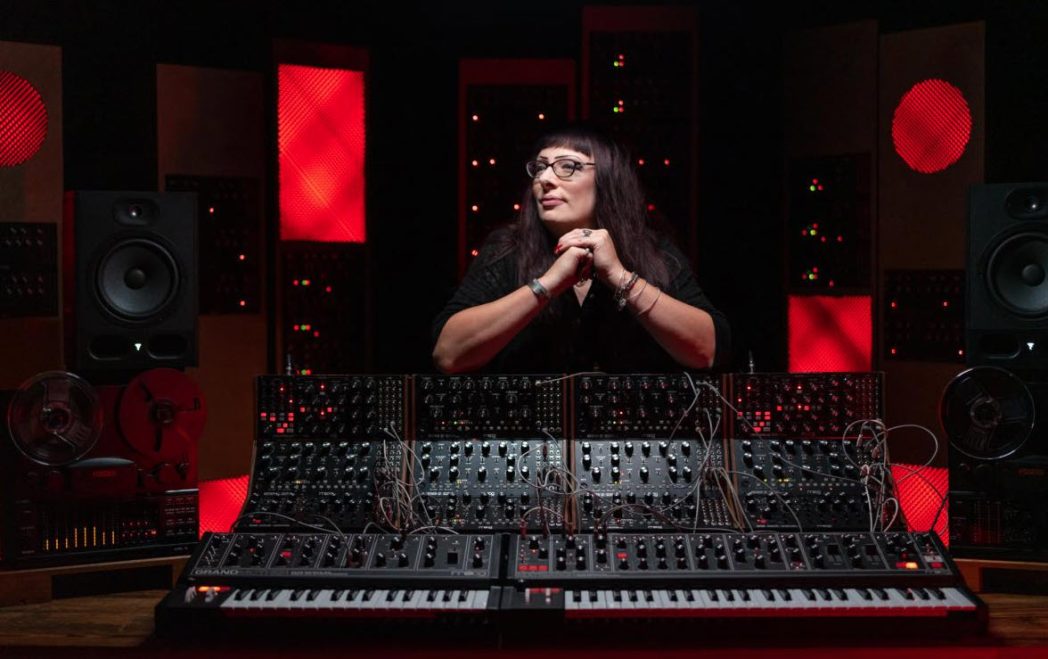 This is a beautiful offering from the "sonic sorceress" that is indeed better experienced in your headphones, preferably in the dark, in a fully horizontal position. I'm playing through my digital copy, but there is also a limited edition 12″ vinyl, which you can pick up directly from Bandcamp. Recommended for fans of modular synthesis and music from Hainbach, Klaus Schulze, Suzanne Ciani, Caterina Barbieri, and Hélène Vogelsinger.