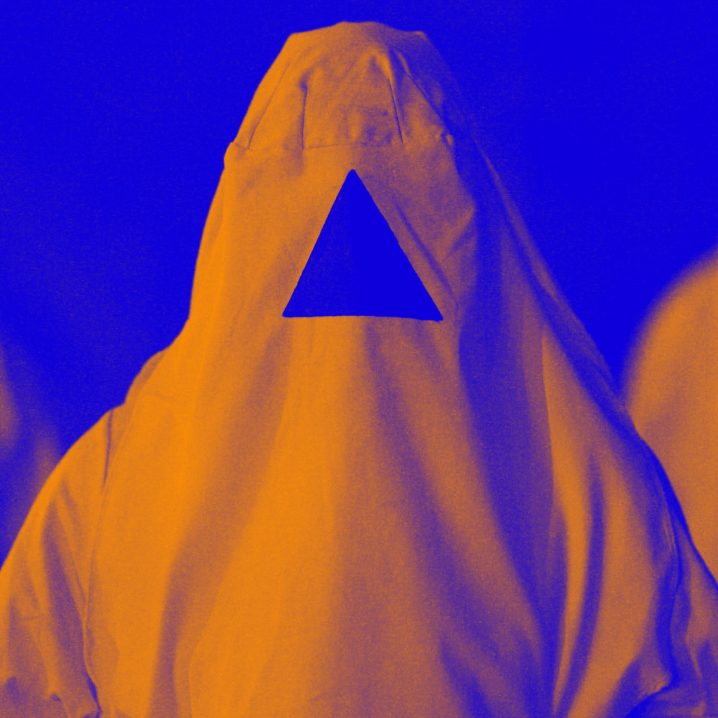 Not for the first time, I feel like I ought to explain my thinking behind one of my mixes:
I'm a HUGE fan of the 70's & 80's horror movies and my initial intention with this mix was to mimic the pace and intention that those sorts of movies have, whilst also trying to use tunes and sounds that emulated either the sounds or (failing that) mood. If this mix was a movie soundtrack, I'd want the viewers shouting at the screen whilst the musical cues clearly showed evil, uncomfortable, stranger things were about to happen and the pregnant silences had you waiting for something horrific to jump out of the dark.
So, there's an introductory sense of dread and uneasiness that builds into a breakbeat "action sequence" and some scenes of graphic (bass) terror; this segues into Kunst's "Goatskin Server" which has a pagan, ritualistic feel to it that feels like we've stumbled into a candlelit cavern somewhere, and sits well with the general mood of unease I was trying to convey.
About half an hour into the mix, the mood lightens and the synths soar, representing our heroes briefly escaping from the darkness… Of course, that can never last, and before long, with Dr Arboria's reassuring words ringing in our ears, we accelerate into the concluding act. I was very conscious that I didn't want this to be a full-on "rinse out" set, so whilst we are dealing with drum & bass tempo, there are some unsettling, haunting and almost atonal tracks in there to throw the listener off-balance. Of course, I couldn't resist one final blast of jungle for the "action climax" before slowing down with a fitting epilogue from the one and only JC.
The last tune may come as a surprise considering the preceding hour, but in this metaphor, it's the pop song over the closing credits, although it's got a skwonky synth & electro edge that hopefully fits the overall intended aesthetic.
… or alternatively, that's all a load of bollocks and it's just a load of tunes that have words like Ghost and Ectoplasm in the title! wooooooooo be the judge!  Mwoahahahahah
Tracklisting:
Cryopod by Danny Scrilla
Halloween by Trent Renzor And Atticus Ross
RCVR by Akkord
Ghost by Lee Gamble
Cross Polarity by J:Kenzo
Thakurs Army by Amit
Pineapple (G Jones Remix) by Eprom
Into Dust (Tsuruda Remix) by Noisia
Assembly 1 by Sully
Goatskin Server by Kunst
Fire Exit by Om Unit
Death of a Cyborg by Powerglove
Nylon by NOAH B
Ectoplasm by Celestial
K&K (Lovers In the Light) by Bwana
Arboria by Sinoia Caves
Sonne (Machinedrum Remix) by patten
Chrysalis by Dub Phizix
Give Up The Ghost [ft Nasrawi and Disco Puppet] by Zed Bias
Karambit by Former
Swish by Hyroglifics
Your Love Is A Power (featuring. DanDans K) by Lewis James
Free by Touchy Subject
Fierce (Original Mix) by Calculon, Austin Speed & Shamanga
(Right Im Gonna Get Shedded This Weekend and Eat Some) Spinach by Dub Phizix
Laff Trak (Fixate Remix) by Doctor Jeep
Assault On Precinct 13 by John Carpenter
Pwd by Margari's Kid
Stranger Things by Kyle Dixon & Michael Stein
Hologram by The Horrors