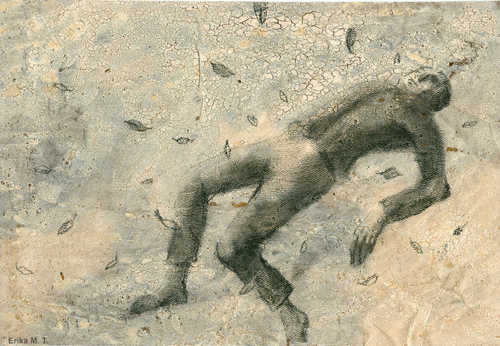 You know DJ Walkman, don't you? He is one half of the Lithuanian netlabel team, Sutemos, that brought us some of our favorite artists through the critically acclaimed Intelligent Toys series! Today, DJ Walkman takes off his managing hat, and puts on a pair of DJ headphones to bring you one of the finest mixes featuring all of our favorite releases from Warp Records! Here are some words about this mix:
This release is dedicated to our beloved and legendary Warp Records Label. This is where the mix title comes from (varpa is Lithuanian word that sounds similar to warp, but has lush meaning. Ask Google:)) You are probably already familiar with DJ Walkman who is 1/2 of Sutemos.net team so we'll skip the presentation. Everything else can be found in the music. Bon appetite!
This is a wonderful listen, spanning some of our favorite Warp releases in just over an hour. The transitions are flawless, mashing up the beats and sounds from all of your favorites! I hope you enjoy! If you like this, be sure to grab DJ Walkman's first mix for Sutemos, Milk Und Herring, which we have profiled back in 2008! Be sure to also check out our past review of Intelligent Toys 5.
myspace.com/sutemos | sutemos.net


[ S T R E A M ] | [ D O W N L O A D ] | [ P O D C A S T ] | [ i T U N E S ]
Track Listing:
01. Aphex Twin – Avril 14th
02. Luke Vibert – Liptones
03. Prefuse73 – Nuno
04. Anti-Pop Consortium – Perpendicular
05. Two Lone Swordsmen – Brother Foster Through The Phones
06. Nightmares On Wax – Know My Name (Harmonic 33 Mix)
07. Plaid – Lilith (Feat. Bjork)
08. Two Lone Swordsmen – Section
09. Jimmy Edgar – Hold It Attach It Connect It
10. Jimi Tenor – Europa (Main Theme)
11. Req – Worthing Line
12. Autechre – Arch Carrier
13. Astrobotnia – Everyone
14. Tim Exile – There's Nothing Left Of Me But Her And This
15. Jammie Lidell – Daddy's Car
16. Beans – Diamond Halo Granade
17. Jackson & His Computer Band – Rock On / Flying Lotus – Parisian Goldfish
18. Jamie Lidell – A Little Bit More
19. Anti-Pop Consortium – Ping Pong (The Return)
20. LFO – Tied Up
21. Req – Skit 1 / Style Mentorz
22. Prefuse73 – Eve Of Destruct
23. Autechre – Weissensee Against Im Glueck
24. Req – Mirror Beats
25. Squarepusher – No.17
26. Aphex Twin – Vordhosbn
27. The Bug & Daddy Freddy – Run The Place Red (AFX Mix)
28. Tim Exile – When Everyday's A Number

[ S T R E A M ] | [ D O W N L O A D ] | [ P O D C A S T ] | [ i T U N E S ]