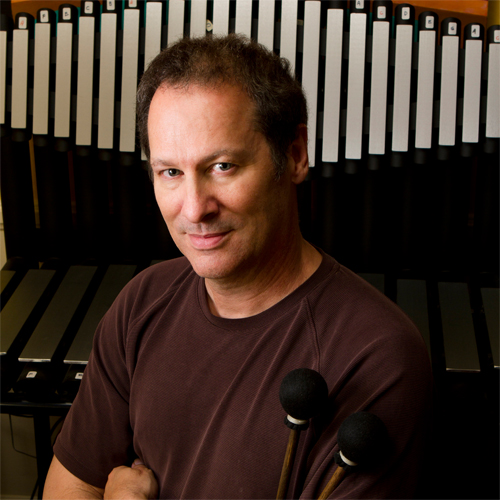 Hello Cliff. What have you been up to this past weekend, and if it's not a secret, what are you working on right now?
I saw THE PLACE BEYOND THE PINES and also went to a pole dancing competition… as a spectator, not a participant. My current musical project is a commercial for the 2014 Corvette. It's kind of an action sequence… a car being chased by a giant, sting-ray shaped space ship. It's a 90 second spot that I'm told will be shown in theaters as well as on television. I'm hoping they'll throw a free car into the deal.
What attracts you to producing soundtracks to films, as opposed to composing a solo album?
I just got hooked on the idea of creating music to images. My first scoring job was an episode of PEE WEE'S PLAYHOUSE and I remember thinking how writing to picture created unique musical structures and allowed for more originality and diversity than the music I was hearing in clubs and on the radio. At the time, I was also very impressed with the size of the pay-check.
Is there anything specific that you look for in each project before accepting an offer to work on a score?
Ideally, I like to do something similar but different than my recent, previous projects. I like to create a unique sonic fingerprint for each film. I don't like to repeat myself but I also don't want to throw everything away and start over for each film. I built this giant, aluminum frame for hanging these large pieces of junk metal that I collected for NARC. I put all my living room furniture into storage for this and I actually liked my living room better with junk metal instead of furniture in it. At the end of the project, I just wasn't ready to tear it all down and push it out onto the street. So I kept it around for Solaris.
And what was is that attracted you to The Company You Keep?
Getting a call from Robert Redford really got my attention. Then he showed me the film which I fell in love with, and that was about all the incentive I needed.
When it comes to actual composition, how do you go about immersing yourself in the story line in order to create the appropriate aural atmosphere?
The writing process starts with watching the movie. The next step is laying on the couch and staring at the ceiling for a while. Then I talk to the director and ask a lot of questions. Eventually, I get around to sitting down in front of the keyboard and trying not to embarrass myself. Typically, I'll sketch out a couple of terrible ideas before I write anything that's any good. A little goes a long way in film music, particularly with my minimalist style. So once a couple decent ideas appear, it becomes more a process of developing and refining them than of constantly having to come up with some fresh, new and brilliant ideas for every scene.
Do you play any instruments on the final recordings?
Badly, but yes. I've been known to play guitar, drums, percussion, steel drums, Baschet Crystal and a few other odd instruments. I played three whole chords on a Thai "phin" (or "pin") for ONLY GOD FORGIVES. It's like a three stringed, electric lute.
So do you listen to soundtrack by other producers for fun? Who are your favorite contemporary composers (not necessarily the ones who only write film music)?
Not ala carte much but I do watch movies so I get a lot of exposure to soundtracks in that context. I like the big shots like Hans and John Williams. I also keep my ears peeled for the young, new whippersnappers like Nathan Johnson and Mike Patton. I belatedly stumbled on to the music of Skrillex while working on Spring Breakers and I really admire what he's doing also.
How do you think your work has evolved over the last twenty four years, since your first take on film soundtracks?
I know I've learned a lot about composing, performing and musical story-telling, but I've tried to role-model the development of artists like Neil Young and The Rolling Stones. You can't exactly say that they've steadily improved or progressed in a straight line, but rather they have matured while maintaining the raw, primitive, and innocent aesthetic that made them so compelling in the first place. They haven't lost their edge. It's amazing that Neil Young has retained his ability to sound like an angry teenager after decades of writing and performing.
Clint Mansell is taking his show on the road – any chance we'll see a Cliff Martinez live performance any time in the future?
I'm definitely thinking about it, but it will be a challenge. Since I can't really play anything, I've got to figure out some other angle. Most of my music is created electronically so attempting to recreate it live with human beings will be a head-scratcher. And most of it was designed to support dialog and images and wasn't intended to stand up all by it's lonesome. I refuse to walk out on stage, flop open my laptop, hit the space bar and pump my fist in the air for two hours. I may have to rely on pole dancers to really put the Cliff Martinez experience across.
Read Headphone Commute review of The Company You Keep
©
Photo by Ricardo DeAratanha/Los Angeles Times/Contour by Getty Images