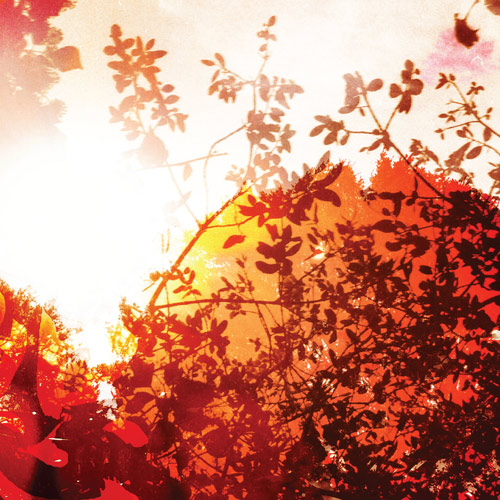 I've shared my fascination with Brock Van Wey's prolific output many times in the past. Producing under his bvdub moniker, he has released more than a dozen full-length albums in the last two years alone. Previously appearing on a vast roster of labels, such as Glacial Movements, Nomadic Kids Republic, Darla, AY, and Home Normal, Brock adds an Oakland based n5MD to his vast catalog. Although the album contains only three tracks, it is still over 77 minutes in length, exploring long-form studies on the emotional themes, which should already be familiar to many bvdub fans. But to picture this man spending his nights bent over a laptop with a pair of headphones creating beautiful evolving textures only makes this experience deeper.
In deconstructing bvdub's sound it's easy to overlook the potentially downplayed genius of his soulful music: the continuously looped rhythm samples; the multi-layered pads endlessly accumulating over each other; the delayed semi-abstract ghostly vocals with indecipherable lyrics. All of these seem to be rather effortless and transparent. But how does it all culminate so elegantly into one singularity? Any attempts in deconstructing bvdub's music are futile. It's akin to reducing the work of William Basinski to a single loop left to disintegrate on an outdated reel-to-reel. Many may have tried to mirror in vain, but only the one will succeed without fail.
It is another's fault if he be ungrateful, but it is mine if I do not give. To find one thankful man, I will oblige a great many that are not so."

— Lucius Annaeus Seneca
On All Is Forgiven, Brock Van Wey uses a thick glaze of unresolved and diminished chords locking the groove with a progressing beat that has recently made its way into bvdub's work. It is exactly that particular unresolved dominant chord, which is never answered and is instead forever lingering on the peripheral auditory line of uncertainty which is life itself. It is exactly that particular diminished triad, which keeps us hanging in an unstable dissonant state of affairs which, once again, is life itself. There's never an end of one level of this game and the beginning of another. It is one perpetual trip. Buddhists would agree.
Besides All Is Forgiven, I highly recommend you pick up bvdub's Serenity (2012) and Don't Say You Know (2012), both released on Darla. Also, be sure to check out his releases on Home Normal label, especially his latest, 121 Years (2012), released under his new moniker, East Of Oceans. And as if that wasn't enough, Wey created yet another alias, Earth House Hold, under which you will find his work for Love's Label, titled When Love Lived (2012). In 2013, bvdub already put out two more albums: A Careful Ecstasy on Darla and At Night This City Becomes The Sea on AY. And always keep your eye on n5MD!
Read Headphone Commute's Interview with bvdub