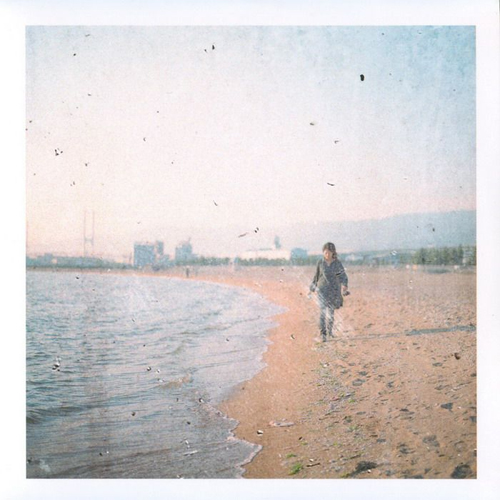 I suppose a part of me suspected that after Brock Van Wey released Tribes At The Temple Of Silence on Home Normal, it would not take long for him to engage in some kind of a collaboration with the label's curator, installation artist and prolific musician, Ian Hawgood. I just didn't expect it to happen in the very same year! Wey has been extremely busy in 2011, releasing at least half a dozen (as of this writing) full length albums as bvdub across a spectrum of labels: his very own Quietus Recordings, Darla, Glacial Movements, Distant Noise, above mentioned Home Normal, and now the very new label run by Hawgood himself, Nomadic Kids Republic.
On this exciting and very welcome collaboration, the duo sculpt from their own signature sound a perfect mold of each other's form. Hawgood provided the raw material scavenged from older and newer recordings (spanning 1999-2011), while Wey uses his mastered technique of multi-layered loops, harmonic torrents and frequency drones to create swelling waves in the endless ocean of sound. The Truth Hurts becomes an introspective record for both artists.
The album is a reflection on not only loneliness, but the stark reality – and hidden beauty – with which it is forever entwined… The result is a raw and unbridled experience – one that pays homage not only to the eternal and often crushing beauty of loneliness, but also the days when music only worried about speaking from
the heart.

I can't hide the fact that bvdub's work is always at the top of my rotations, and I am very happy that the duo got to work together and share with us this music. From the design, to packaging and presentation, it is clear that the label's very first catalog release is a labour of love. All profits from this album are donated towards Japan Earthquake Animal Rescue and Support organization (JEARS), where Ian's wife has been tirelessly helping to provide food, water, and basic supplies in Sendai and surrounding areas.
The Truth Hurts marks an excellent entry point for a new label by a seasoned curator, who somehow found more time to run Nomadic Kids Republic, besides his already successful Home Normal and Tokyo Droning imprints. Nicely done, Ian, you make our ears all warm and fuzzy!
Make sure you also check out Interview with Ian Hawgood
This review is part of our Nomadic Kids Republic label special…