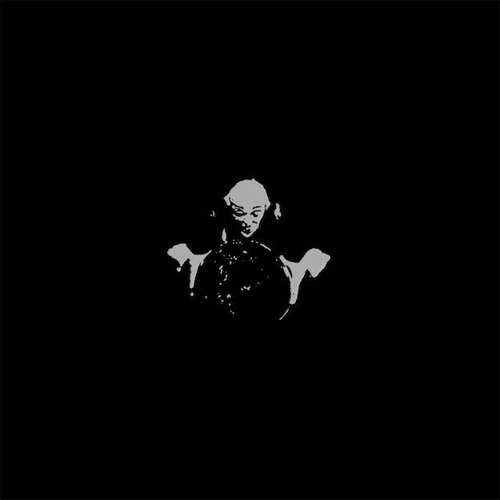 I want to talk about music consumption. I'll admit that there are records that I have listened to only once. Even worse, some of these albums I really enjoyed and promised myself to return to for more. Yet never have. Alas, the ever increasing output of sound is creating an exponential lag, begging me to stay current and forego the rest. But I don't like to do that. How else can one keep up? What elegant excuse may I muster to rip through an album in under an hour, while its creator has invested a year or perhaps even more? I suppose the same could be said about film – a two hour glimpse at a multi-million dollar endeavor leaves us with nothing but numbered tomatoes. And that's a shame, don't you think? You do know the feeling. You know of the hours, the tears and the love that is put into anything you've ever touched. The child of your labor deserves more than 'eh'. So how can we fix it? How may we commit to consuming with just as much time as put into each work? Science tells us that energy can not be created or destroyed. So where does it go between the artist and his fans? Hmmm… I'm rambling here, perhaps… But all this I think as I prepare to take on a little over three hours of Kreng.
And Kreng needs preparation. Like a horror film that you must only see at night, the music of Kreng requires an appropriate time and place. The time must be a hefty chunk. That place must lack the light of day. But if invested wisely, the hours of music will pay off. Kreng creates a multi-layered sonic soundtrack that plays with psyche on very primordial levels. Each note triggers a fear embedded deep within your DNA, passed on by generations scared of witchcraft, gods and ghosts. This is more than your typical dark ambient album, or a collection of theatrical scores. Kreng's music is a film where the director is your mind. And it's an underground cult suspense.
A record is left to spin in a corner. An old ballroom dance is echoed outside. A man, dressed in black, with a bowler hat flapping, is playing an organ and smoking a pipe. He turns on the crank and pumps on the bellows. The darkness falls slowly and settles in lumps. The camera zooms on his eyes and the evil. There's someone or something is hiding inside. You look, but get only a glimpse of the shadows, as something dank and dusty cloaks your face. And now your breathing rolls and hastens. You grasp for air through the rips. The pulse and heartbeat piques and quickens. Your instrument drops to the ground. Your bowler hat falls in the dirt. You are the barrel organ player. Your nightmare is Kreng's aural film.
Kreng is an alias of Pepijn Caudron, who first appeared on my playlist with his L'Autopsie Phénoménale De Dieu released on Miasmah in 2009. Two years later, Caudron released a sophomore album, Grimoire, and subsequently turned even more heads. This wasn't just a document of a recording made for a performance by Abattoir Fermé, a Belgian theater company, of which Caudron is a member. The troup puts on a collection of 'speechless performances', and some of the past ones include productions titled Phantasmapolis, Mythobarbital, and Tourniquet. Which finally brings me to this box set. Just as the title says, Works for Abattoir Fermé 2007 – 2011, is a collection of music from 4 Abattoir plays. Besides Tourniquet and Mythobarbital, the limited edition 4xLP set includes music from Snuff and Monkey. Plus, there's a 10″ record, collecting music from the TV show, Monster!
Each extended side is crafted from an arsenal of samples, disintegrating vinyl and corroded tape, and Caudron manipulates these sounds in a way that belies the sources. Rather than allow the sounds to emerge, they stay trapped beneath swathes of noise, tape delay and oppressive bass giving us a compositions that emerge like a cross between William Basinski, Jerry Goldsmith (circa Alien) and Thomas Koner. 'Works for Abattoir Fermé is not for the faint of heart, but for the rest of us it might be just what the Doctor ordered…
The box set is a pretty substantial release for Miasmah (also available as a digital download). I almost wish the label would have put out individual records in installments, to feed my always aching hunger for such music, and to allow for proper consumption and digestion thereof. Which kind of feeds back into my opening statement. Each record in this compilation represents a full theatrical production, which were most likely not intended to be experienced in one shot. That being said, I recommend you listen to each piece uninterrupted, consuming the works in small pieces, approximately 23-minutes in length each. Oh, and in between, perhaps you'll need an intermission. And don't forget to breathe…
If you have a moment, check out Interview with Kreng from last year.