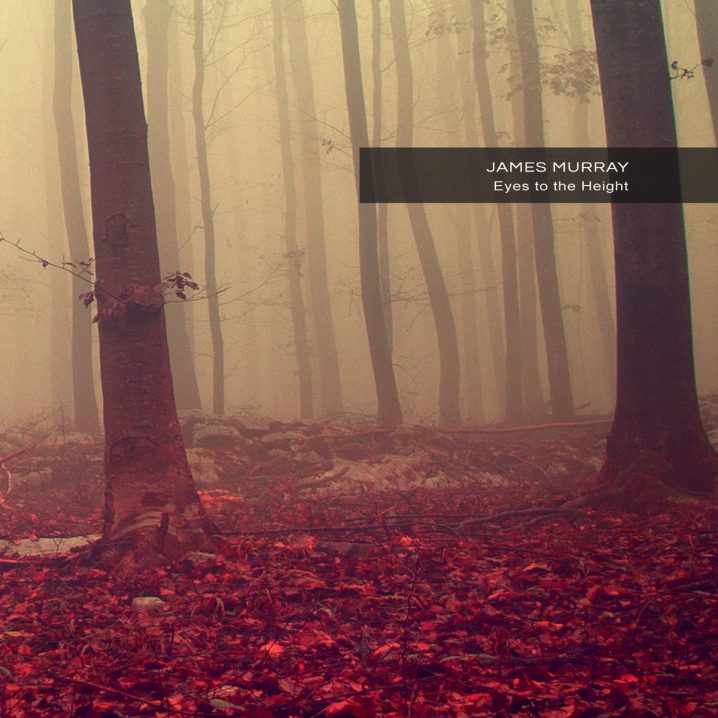 It's really strange to live without one's belongings. Ever since I moved to London, I've been dwelling in my temporary housing with just the bare essentials. And now I begin to question what exactly do I really need. A pillow, a bar of soap, and a whiskey glass. And of course, a pair of headphones. There are many things I miss. My records, my piano, and my working space. Writing about music, and listening to the albums that have been with me for the last few months is the only connection I have to the life I've left behind. The melodies recall a particular essence of the past, which is now gone, remaining in the present totally stripped down. And all I have is this. But you know what? I really, really like it. You wonder what any of this has to do with this album. In my mind it is the thread that keeps me here in the now.
James Murray has been on my rotations ever since his 2008 début full-length, Where Edges Meet, on Ultimae. Since then, I've followed this UK composer through his ambient and downtempo explorations via his very own Slowcraft Records, Eilean, and the recently released album on Home Normal. But for this slightly glitchy, electronic, and borderline psybient release [I'm still not sure how I feel about that 'psybient' term], Murray returns to Ultimae, with an hour-long ten-track album, titled Eyes to the Height. Here, frequency rich pads swirl within the delicate rhythms, soaring among open-space textures, sprinkles of piano notes, bells, and microscopic percussive elements. Neutral in tonality, emotionally stable, and resistant from appearing melodramatic, Murray paints the present moment with his timeless insights on how our experience of being really is, reflecting on the "fragile beauty of life and loss, memory and function."
Heads held high
To the end of our days
On old sunken paths
Passing hollowed out ways
Waves all recede
Light must speed away
While the hairs one by one
Turn from black into grey
This is James Murray's seventh solo release, which follows on the footsteps of his recent Ghostwalk EP, featuring remixes by Martin Nonstatic and Kinosura. There is also that Killing Ghosts release on Home Normal, which I already mentioned, but it is slightly different in style, very ambient and experimental, and most likely deserves its very own, separate recommendation. I also want to point you to the exclusive mixes that James compiled for Headphone Commute podcast – you'll find plenty of amazing gems among the tracks that inspire him. Meanwhile, be sure to tune into Eyes to the Height, because I promise you'll be coming back for more. Special thanks, again, to Ultimae, for continuing to spoil us with these beautiful releases. There's never been a dull moment with this Lyon-based French label. And yes, Vince and Sandrine, now that I'm in London, I'm coming over for a visit soon!