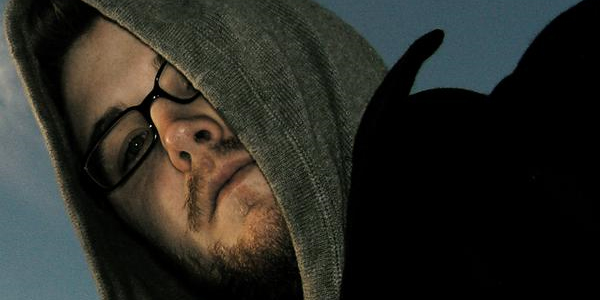 Before your first physical releases on Sublight, you personally distributed a slew of mp3 material. Do you consider "We Miss You" to be a return to your roots? Was the format switch your decision or Rephlex's? Can we expect future releases to follow suit?
It wasn't a particularly conscious decision to simply release "We Miss You" on the net… In fact, as far as I know, there are still plans to release some of the tracks from the album on vinyl. I think that the album going up on the Rephlex store was simply a product of the excitement and enthusiasm of getting the net store up and running, and have something brand new to offer listeners, as sort of a grand opening surprise. Considering that the album is a bit of a compilation of what I was producing pre-Rephlex, it was good to just get the tracks out there and in the open. I like having physical releases of my music floating about, but I don't feel particularly tethered to hard copies in any way. I am just glad to get the material out there and circulating a bit, which I suppose is a bit of a return to my early days of how I was releasing albums.
What happened to you, biographically and musically, between your two most recent albums? Is any of "We Miss You" leftover material from "The Shimmering Hour?" or do the tracks simply accumulate until there's enough to be gathered into an album?
"The Shimmering Hour" was an album that came together in the months after having started the relationship with the Rephlex crew. I feel like there is an enthusiasm in those tracks that reflects that particular period of time in my life. That said, the material on "We Miss You" (most of it, at least) was written before I joined the Rephlex camp. Some of the songs are very old and were originally intended for a net release that never took form. The rough dates of the creation for a lot of that material was between 2003 and 2005, and some modifications and reworkings happening between 2006 and 2009. While not all of the tracks come together as thematically and stylistically as "The Shimmering Hour", I think the general feel of the tracks is quite similar as a whole, as did Rephlex, which was how we went about picking the tracks for the album. It was a nice way to get feedback from a label. No brute force insistence that certain tracks make the cut. We just parsed through the tracks, sorting the best of the songs, and putting those that didn't exactly make the cut to the side. But to answer your question in a roundabout way, I usually do have a lot of B side material from my albums, scattered across multiple hard drives. I am not sure if any of them will surface at some point, but we shall see..
You once noted a fondness for George Romero's 1978 zombie film "Dawn of the Dead." Would it be folly to assume a Goblins influence on "Bottoms Up Charlie Longfeet?
I can't claim that "Bottoms Up…" was directly inspired by the film, but I did grow up watching those movies and listening to the soundtracks. Not just the Romero series, but Lucio Fulci's films (the music by Fabio Frizzi is particularly good, as well as the score to "Return Of The Living Dead" by Matt Clifford and Francis Haines. I suppose, having watched these movies when I was quite young, has something to do with their lasting impression.
You've mentioned you also do visual art. "To Draw Something Beautiful" would seem to confirm this. Do you keep sketchbooks? What goes into them? What parallels do you see between illustration and music creation?
Ever since I can remember, I've been into illustration. I can't claim to be the best at keeping track of all of my work, but I do have a few sketch books filled with drawings, lying around the house. I also can't claim to be particularly talented at it anymore, though it was something I was keen on pursuing when I was younger. Over the years, I've grown a bit rusty. I like to think that it has added to the character of my recent work, but I haven't fully convinced myself yet. That said, I suppose I could stretch out the parallels between the creative process of music and illustration, as I find myself doing both of these things rather intuitively. Conversely, I think they tend to rely on different frames of mind. I would, at the very least, credit my interest in creating some kind of aesthetic experience to illustration and painting. In all honesty, I've spent more time focusing on music than on visual art, which I tend beat my self up over. I have been trying to get in to the habit of doing more of my own artwork for my records, as I think that it can ultimately add a bit more cohesion to an album. Until I can bring my own work up to snuff, my friend Justin Bergstrom has been kind enough to lend his talents to creating the art for my label releases. He has been working with me since I started putting albums out on various labels (Terminal Dusk, Sublight, and now Rephlex), and his visual sensibilities are fantastic, and line up really well with the mood and feel of what I am going for with my music. But I imagine that one of these days, my messy sketches will end up on a vinyl sleeve or two.
– – – – – – – – – – – – – – – – – – – – – – – – – – – – – – – – – – – – – – – – – – – – – – – – – –
Interview prepared by Autodestruct exclusively for Headphone Commute
See also review of We Miss You