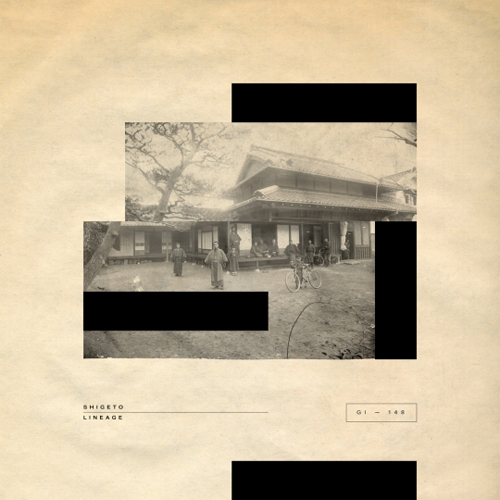 Among purveyors of instrumental hip-hop, US West Coast beats, and jazz influenced downtempo, Shigeto is in a category all of his own. Fans of Flying Lotus' Brainfeeder catalog (now operated by Ninja Tune over in Europe), with releases by Teebs, Lorn, The Gaslamp Killer and many others, will find his sound fitting neatly on the shelves with sample-based abstract, left-field, and experimental grooves… except that Zachary Shigeto Saginaw is also a prolific drummer! My introduction to his sound began with his 2010 debut on Ghostly International, titled Full Circle. But it is not until I saw him live at Decibel's 2011 Festival that I truly fell in love with his sound.
I think it's important to point out that Shigeto is one of those artists that you need to see live. Having bounced his music against my studio walls at various amplitude levels is one thing… but to witness Zach almost murdering his acoustic drum kit is completely another! I am talking about a single moment of realization through observation of the artist's idea and message being born in his soul, then traveling through his mind, his hands, and his perspiration, into the drum sticks, then the instrument, and finally manifesting itself through the sound waves back into my ear drums… Incredible and intense!
Back in my studio, I listen to Shigeto's latest digital mini-album, Lineage. The sound is even more refined, the production is even tighter, and the ideas are solidly wrapped around the concept that is centered in all of his latest work – his family. On the album, Shigeto pays tribute to his heritage and musical ancestry, having been cultivated with jazz and the soul of Motown. At an early age, Zach jumped on the drums, and later in life completed three years of jazz study at NYC's New School followed by three more in London.
While only Saginaw could speak to the ancestral motivation being referenced on the eight instrumental songs that comprise the mini-LP, Lineage, it's easy to see it as an acknowledgement of debt to musical forebears, reverent respect due to the jazz, hip-hop, funk and folk that animates these eight songs. 
The cover art of the mini-album features a photo of Shigeto's great grandfather's house from 1916 in Hiroshima, Japan. The back cover includes a photo of his great grandfather at the Amache International Camp in Grenada Colorado. After the Pearl Harbor attack, the United States government  retained all Japanese-Americans on the West Coast in these camps. This glimpse into Shigeto's lineage sums up the influence of sound in his music. Be sure to also pick up Full Circle Remixes (2011), as well as the two 2010 EPs: Semi Circle and What We Held On To. Although Lineage is (mostly) a digital release, it's also available as a limited silkscreen vinyl LP through the Ghostly Store.
Read Headphone Commute's Interview with Shigeto