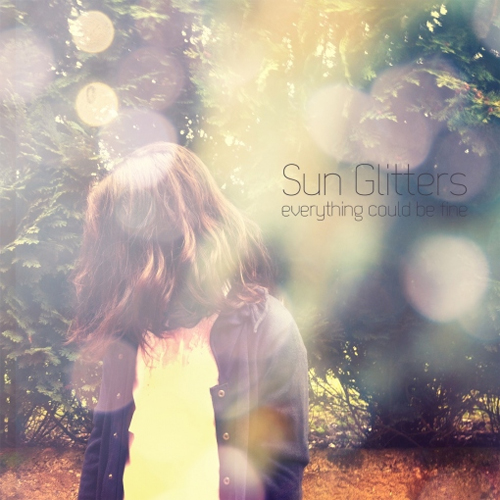 I somehow stumbled upon Sun Glitters in March and the album hasn't left my player ever since.  Luxembourg based Victor Ferreira (also known as sug(r)cane) is quite prolific and seems to regularly add to his oeuvre with remixes and stand alone tracks popping up on his bandcamp on a fairly regular basis… Upon initial listening I raved to those who would listen, describing Sun Glitters as "like Boards of Canada making house music" or "probably quite good with Nitrous," but don't take my word for it… the official bio describes the sound as such:
"Sun Glitters sound is an ocean of lush melodies, pitch-shifted vocal samples, ghostly digi-diva choirs, warm bass melodies driven by alternately dense and relaxing beatwork combinations between downtempo and wonky beats."
Having had this music with me for over 9 months, it really has soundtracked some memorable moments of my year… When I went to the Bangface Weekender, this is what we would wake up to in the early afternoon; when I drove to a week's holiday at the seaside, this was the soundtrack I'd play in the car; when I have to get up at 5.30am to go to work, this shuts out the noise of the London Underground; when I had a summer barbecue, this was the album I played as the sun waned over the horizon. When Headphone Commute asked me to do a podcast mix this summer, it was no fluke that I featured several Sun Glitters tracks and remixes.
With Everything Could Be Fine, Ferreira officially reached his all time high, performing at many festivals, getting interviewed by many journalists, and of course being selected as one of the best albums of the year. The album got picked up by LebensStrasse Records for a CD release, as well as We get By label for a limited edition cassette reprint. Ufolk Records wasted no time and released a 17-track remix album, Everything Could Be Remodeled And That's Fine, featuring reworks by Blackbird, Space Ghost, :papercutz, and many others. Ferreira also released a four-tarck split EP with South London's Halls, and his very latest 2012 offering, high ep, released via upcoming label music/is/for/losers.
sunglitters.com | sunglitters.bandcamp.com
©
Review by Orangewarrior, originally appearing on clockworkshorts.com. Republished with permission of the author. Additional text by HC.