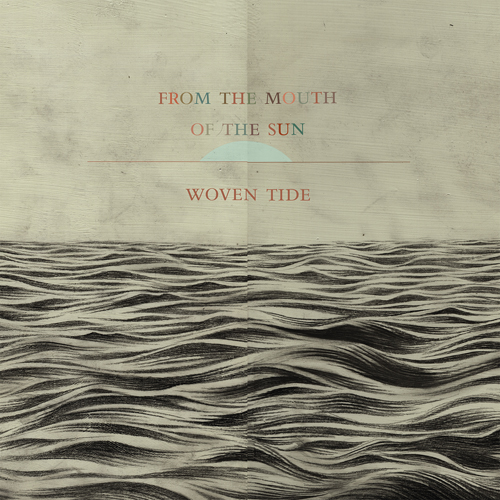 I feel like 2011 was the year of collaborations. A year when two truly amazing artists combined forces to produce something even more beautiful than they alone could make. Bear with me, and let me demonstrate. There was the stunning collaboration between Ben Frost and Daníel Bjarnason, titled SÓLARIS, the minimally blissed out record by Taylor Deupree and Marcus Fischer, In A Place Of Such Graceful Shapes, an incredible pairing by David Wenngren (aka Library Tapes) and Christopher Bissonnette on The Meridians Of Longitude And Parallels Of Latitude, an absolute perfect match between Hauschka and Hildur Guðnadóttir for Pan Tone, a gorgeous record by Dakota Suite and Emanuele Errante, The North Green Down, and an absolute mind blowing tour de force by A Winged Victory For The Sullen finding Dustin O'Halloran and Adam Bryanbaum producing one of the best records of the year. Whew!
I think I made my point. So could 2012 bring in another batch of matches made in heaven? I think Experimedia is trying to do just that! Kicking off the year with a gorgeous album, Woven Tide, this new duo is hopefully here to stay to keep aching for more. Let me introduce you to the happy couple. From The Mouth of The Sun begins with Dag Rosenqvist who is definitely not a newcomer to the scene. Known mostly for his Jasper TX moniker, Rosenqvist has been producing beautiful ambient landscapes, and sometimes darker drone caverns for labels such as Lidar, Slaapwel, Miasmah, Under The Spire and Fang Bomb.
Aaron Martin is the other half of the group. Martin is an incredibly talented cellist, recording multiple albums for Preservation label, above mentioned Under The Spire, and the very same Experimedia. Martin's collaboration with Rutger Zuydervelt (aka Machinefabriek), titled Cello Recycling | Cello Drowning for Type turned many heads in 2007. Our eyes (and ears) have been since attuned to his works with Justin Wright, Dawn Smithson, and Part Timer, all just in time to get us excited for this amazing collab with Dag. Well, enough name dropping and catalog clawing, let's get down to music, 'cause that's why we've gathered here today!
Gently bowed and carefully plucked strings rise above the humming hiss, lo-fi noise and molded field recordings. Piano chords guide the rhythm as the music swirls towards the light, lifting memory, melody and spirit. There's something enigmatic and timeless about this journey through the vast landscapes, grieving mountains and abandoned homes. A needle left on a record is forever locked in its groove, clocking off a beat of crackle, clicks and fuzz. Voices sigh in empty cathedrals; the singing bowls vibrate the dust; and vinyl pops melt in the rain. Finally the cello sings. Its solo cry is perpetually lost in an agonizing minor chord, until the guitar strums pick it up. The album comes to its cinematic climax on an eleven minute epic peak, "A Season In Waters".
As From The Mouth of the Sun, the duo act as our torchbearers, scrawling messages along the walls of an elongated cave, toiling through the decayed remnants of fetid matter to create eight illuminating pieces. The listener, who has wiled away the hours, will find a door; Woven Tide will be the light out of the darkness.
This is a very special album that is destined to stay in your mind, heart and soul. Released on Experimedia label, the record is available on CD, digital download, and an LP. A piece from Woven Tide as well as additional music by Aaron Martin appears on a documentary film by Lost Hills, Remember Me, My Ghost. Be sure to check out Jasper TX's The Black Sun Transmissions (Fang Bomb, 2011) featured on our Best of 2011 list, Music For Bending Light And Stopping Time, as well as his exclusive mix for Headphone Commute, From Midnight To Sunlight. For more music from Aaron Martin pick up Worried About The Fire (Experimedia, 2011) and his collaboration with Justin Wright, Light Poured out Of Our Bones (Preservation, 2011). All are highly recommended.
Be sure to read our Interview with From The Mouth of The Sun