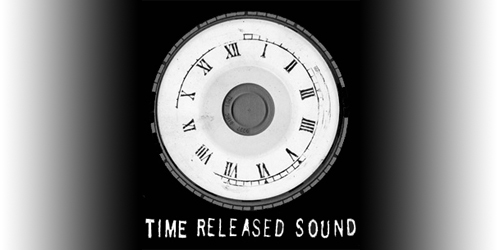 Welcome back to a second entry in our Sound Bytes Label Special, covering a new California-based independent, Time Released Sound. Founded by Colin Herrick in March 2011, this small, independent, California-based label releases hand-made, limited-edition albums and EPs, with painstaking details and loving attention. "Focusing primarily on classically infused and folk based ambient and electroacoustic sounds by the artists we know, love and admire, we will be striving at all times to produce visuals and packaging for these fine releases that are as original and uniquely beautiful as the music itself." For this installment, Peter van Cooten of Ambient Blog helps out with reviews of albums by Maps and Diagrams and Antonymes.
Make sure you check out [ part one ] of this entry, where we explore the first three releases from the label by Shaula, Fabio Orsi and Alessio Ballerini.
Paper Relics – Over Exposure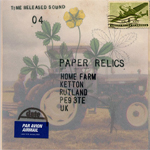 The first three EPs from Time Released Sound were all tiny mini-CDrs. With the fourth release, the label ventures into a production of a full length album (plus a mini CDr EP included only with a special limited edition). Paper Relics is a duo composed of brothers, Harry and Stuart Towell. Although Over Exposure is their debut album working together, they both have previously released music independently on their very own Audio Gourmet Netlabel. In fact, Harry has previously released digital EPs under the alias Audio Gourmet on Webbed Hand Records, as well as on Phantom Channel as Eyes Flutter Beneath, and on Earth Mantra and Under The Spire under his more ambient moniker, Spheruleus. On Over Exposure, strumming guitars, lo-fi field recordings, and swaying acoustic frequencies capture "the essence of the North English countryside and rural lifestyle in which they grew up and still live." Sense of nostalgia and longing for the simpler times cradle the sounds in soft tones, pads, and thick textures. The tick-tocking of the clock, the scratching of shifting chair on a wooden floor, the distant sounds of falling water, and the atmosphere of a clanking coffee-house, all create an intimate setting in which the brothers play for the listener. Once again, the label goes an extra mile to create a great package that rises above the standard physical media, by including a hand sewn 20 page booklet of "paper relics", featuring "antique botanical prints, a collage of old wallpaper bits, hand written naturalist notes," and many more unique items, including an actual dried plant – mine came with a small pine-like branch which I am unable to classify. As mentioned already, the limited edition comes with a Recovered Artefact EP, extending this release by four tracks.
Maps & Diagrams – Get Lost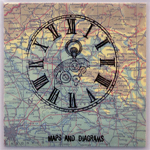 The traditional record industry is still having major trouble finding its place in the new age of music distribution. But while they're fighting what seems to be a death struggle, the artists that did not rely on this business in the first place seem to have settled for two different kinds of distribution. The first is of course DIY independent digital distribution: you may have noticed that a lot of the albums mentioned here are available through Bandcamp. The second is embraced by the 'labour of love' labels, run by people definitely not into it "for the money", pressing extremely limited physical releases mostly packed in hand-crafted artwork so delicate and complex that it would be impossible to create more than 50 copies of a release. One of these labels is Time Released Sound – "a lovingly hand-made, limited edition release music label that is as much an art project as it is a musical outlet. If you take some time to look through the label catalog, you will understand why most of these releases sell out very quick! This may be frustrating for collectors that find out too late, but fortunately the limited releases are followed by a less limited digipack release. Maps and Diagrams (Tim Martin) has been releasing albums on a number of labels, such as Expanding Records and Handstitched Recordings. Get Lost (which came with a mini compass included in the limited release!!), is "a combination of live-instrumentation and original and resampled and sequenced electronic sounds. Added to these successfully intricate patterns of waves and static are field recordings and live synthesizer." The fourteen relatively short tracks (the full album is somewhat short of an hour) indeed feel like traveling different landscapes. When trying to describe the music on this album, I simply cannot find better words than those of the accompanying notes: "And like any voyage, either purposeful or directionless, the songs on this release proceed in an ever-changing yet perfectly smooth and continuous manner. As we and our ship are now out on the waves, the sound swells, then dips, then swells fuller and finally flattens slowly and melodically into an extended peaceful calm…then just as we realize that we are insight of land, the wind begins to rise again!" Get Lost, indeed.
Antonymes – Like Rumours of Hushed Thunder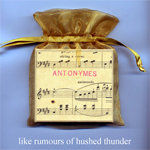 Shortly after releasing his beautiful album The Licence to interpret Dreams (Hidden Shoal Recordings, 2011), Antonymes brings another sweet surprise. To be honest – the REAL surprise was the extremely limited edition package as released on the Time Released Sound label, but you needn't worry about that since this physical edition sold out within one hour. (Be sure to keep an eye on this label for future surprises!) The lucky ones received a "hand stamped mini disc in its hand-lettered sleeve inside a uniquely collaged and hand worked 3.5″ square little box with lid. Nestled under the disc on a piece of cranberry colored felt is a perfectly fitting capital letter 'A' made from individually hand cut and reassembled, somewhat battered antique piano keys. Burnt into each A with a wood burning tool is the name of the artist, in cursive script." Thankfully, the music on Like Rumours of Hushed Thunder is still offered as a digital download (see Antonymes Bandcamp page), and this is still a treat, even without the special packaging to hold. The 23 minute (8 tracks) EP comes with a 14 page PDF file containing all artwork and info, and with a short poetic movie clip of the opening track. Musically, the tracks on Like Rumours of Hushed Thunders are much more 'introvert' than those on The Licence to interpret Dreams. The instrumentation is sparse, mainly Antonymes (Ian Hazeldine) playing his Steingraeber 130 upright piano, coloured sometimes by 'cheap violin' or hardly audible field recordings. All tracks were written and recorded "over the week of the Christmas holidays in 2010, […] at the rate of one per day" (hence the track titles), and were delicately mastered by Rudi Arapahoe, carefully retaining dynamics and the piano's background noises. If you want comparisons, this work reminds me of some of Harold Budd's best work (but without the heavy treatment). A very pure and intimate album.
Read Headphone Commute's review of The Licence To Interpret Dreams.
Also, be sure to check out Two and a Half Questions with Antonymes.
©
Intro and Paper Relics review by HC. Maps and Diagrams and Antonymes review by Peter van Cooten of Ambient Blog. Republished with permission.