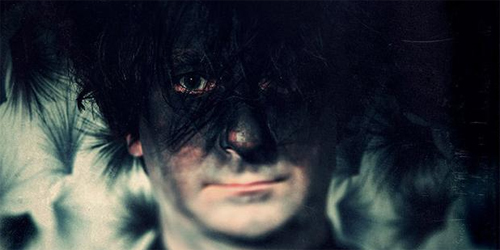 First, I must ask, where did the name 'Antonymes' come from and what does it mean?
I took the name from the mid 19th century French word antonyme. It originates from the Greek words anti – 'against' and onuma – 'a name'. The idea of recording without a name appealed to me. I'd also written a piece galled Grotesquely Beautiful. Grotesque is an antonym of beautiful. A pattern seemed to be forming. Antonymes also sounds similar to anonymous, and I like the idea of anonymity.
What is the central story behind 'The Licence to Interpret Dreams' and who is the main protagonist in it?
The main protagonist is the rural landscape. Primarily, but not exclusively the landscape of North Wales. The story occurs over a series of dreams, each revealing a secret from the landscape. The only exceptions to the pastoral are On Approaching The Strange Museum, which takes place in Copenhagen, for obvious reasons, and Oradur-Sur-Glane which takes place in France. The album an invitation to the listener to interpret these dreams. Clues are given along the way. More clues will be given at antonymes.co.uk throughout the year.
What was your approach at recording this album, and who plays all of the instruments?
I approached the album with caution, and a lot of very short pieces/ideas, probably about 30 or 40. I never start playing at home without a track in record, so I capture everything that I play, good or bad. From there I'll spend a lot of time listening through to see if any ideas fit together. Sometimes a piece will come together in a matter of hours, sometimes months. I had a lot of helpful advice from Christoph Berg while I was putting the record together. As well as being a great composer and musician, he has a great ear. Christoph's contributions to the album extend way beyond his violin playing. He really helped me to push the boundaries of my ability. James Banbury played some lovely cello parts, some of it in London, some 20 floors up in an apartment in Hong Kong! Jan Van Den Broek spoke. Paul Morley wrote words. Everything else was played and/or reconstructed with by me.
Who and/or what were the inspirations for this album?
When I'm recording I don't really listen to a lot of other music, so influences tend to be fairly broad. I wouldn't really know where to start with that. As to what, my surroundings always have an effect. We stayed in a small cottage in Llanthony, near Brecon last winter. Although I wrote very little there, just The Gospel Pass, I brought a lot of field recordings back with me, which triggered ideas. Inspiration can also come from writing things down, things I've seen or heard, or simply finding the right reverb to go with a piano sound.
How, would you say, your music has evolved since 'Beauty Becomes The Enemy Of The Future"?
I think it's become more realised. I think I have a better understanding of when a piece is finished now, and i can play a little bit better. By my normal standards I think Beauty Becomes The Enemy Of The Future was slightly rushed. There are a couple of tracks that are unfinished. I was in a bit of a rush to get it released, as I wasn't sure that I'd get another opportunity. As much as I don't like going back to old material, I may revisit some of it in the future.
I know that you've been waiting to release an album on Hidden Shoal until you felt that it was ready for the label. How has been the reception so far?
Warm, and very much worth the wait.
Read Headphone Commute's review of The Licence To Interpret Dreams. Also, check out a special Sound Postcard from Antonymes