I DON'T KNOW WHAT THEY ARE CALLED, THE SPACES BETWEEN SECONDS, BUT I THINK OF YOU ALWAYS IN THOSE INTERVALS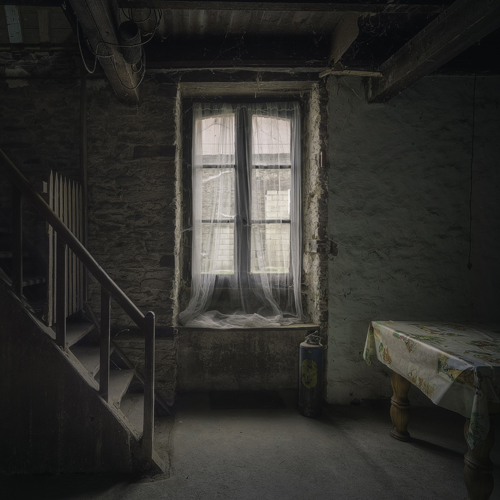 Today I'm proud to present you a mix by Ian Hazeldine, producing under the moniker Antonymes, whose work has appeared numerous times on Headphone Commute, most notably his last two fantastic albums, which have both been selected for our Best of the Year lists, The Licence To Interpret Dreams (Hidden Shoal, 2011) and There Can Be No True Beauty Without Decay (hibernate, 2013).

When Headphone Commute asked me to produce a mix I was truly honoured. I wanted to deliver something very different to any mix I'd done before. I'd been listening to a lot of jazz and wanted it to be a focus. The starting point was Jimmy Scott's astonishing vocal on "Sycamore Tree". For this reason it sits in the exact centre of the mix. I've included pieces by long admired artists and dear friends. Music is a special, powerful thing. I've been on magical, spiritual journey since my first musical awakening in 1967. Listen, appreciate and enjoy. This mix is dedicated to my dearly missed mother.
Tracklisting
00:00 Steve Kuhn and Gary McFarland – Childhood Dreams (from The October Suite)
06:30 Zbigniew Preisner – Kyrie Eleison (from Requiem For My Friend)
12:18 Greg Haines – So It Goes (from Where We Were)
19:25 Anthony Reynolds – The Hill (from British Ballads)
22:13 Jim Perkins – Chopin Prelude (from Grains)
26:23 Mathias Eick – December (from The Door)
30:45 Jimmy Scott – Sycamore Tree (from Fire, Walk With Me)
34:34 Jan Bang, Erik Honore & David Sylvian – The God Of Silence (from Uncommon Deities)
38:48 Simon Scott – Never Alone (from Depart, Repeat)
43:43 Field Rotation – Valse Fatale (from Fatalist: The Repetition of History)
49:02 Robert Wyatt – At Last I Am Free (from Nothing Can Stop Us)
53:06 Martin Hall, Nicolaj Stochholm & Søren E. Jensen – Færden (2) (from Færden)
56:30 Bersarin Quartett – Hier und jetzt (from II)
62:44 Fjordne – Snow Angels (from The Last 3 Days Of Time)