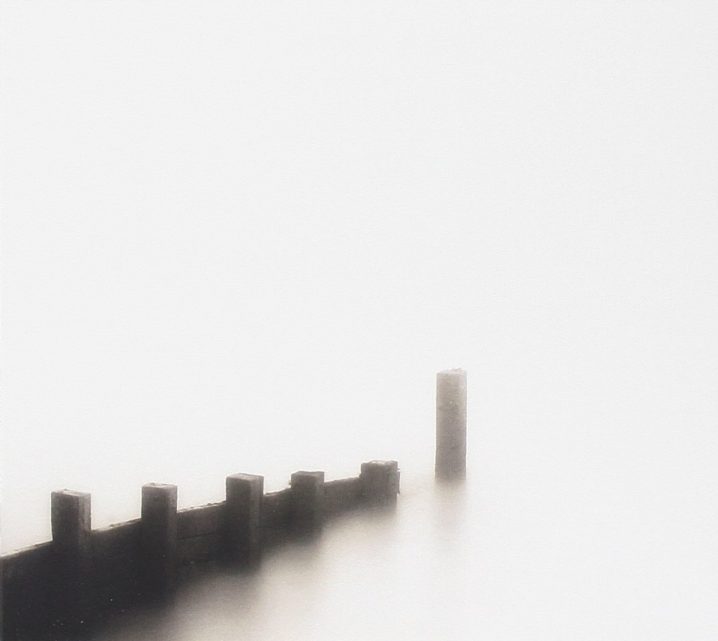 With the world financial markets currently in gloom, the US presidential elections around the corner [and no real positive outlook in sight], and the overall feeling of minor depression, not the least of which could be attributed to the oncoming colder weather, I begin to wonder if these _are_ the last of our days. But the truth is much more cut and dry. Even when everything implodes or blows up, the sun will keep burning, the time will keep passing, and life will go on.
That doesn't prevent me from feeling melancholy and turn towards Scotland based Graham Richardson, who, with his two albums on n5MD, explores sadness through music. Using acoustic live instruments, like piano, xylophone, and guitar, Richardson draws out intelligent ambient soundscapes under his solo project name, Last Days. Sea is Richardson's debut album (n5MD, 2006), which he followed up with a sophomore release a year after, These Places Are Now Ruins (n5MD, 2007). The album is a thematic experience in which Richardson tells a tale of a "a person who sails out to sea, becomes lost halfway, and is eventually rescued." The music thus fluctuates in emotion between fear, dread, hope and peaceful acceptance – the common waves in a life cycle of a man, regardless of which rough waters he chooses to navigate. Richardson samples the material using the 'lo-fi' approach, degrading the sound digitally when possible, bringing it closer to shoegaze rather than electronic.
Richardson plans on releasing his third (almost finished) album, titled The Safety of The North, on n5MD, in the beginning of 2009. For fans of Eluvium, Deaf Center, Porn Sword Tobacco, Opitope, Kiln, and Hammock.