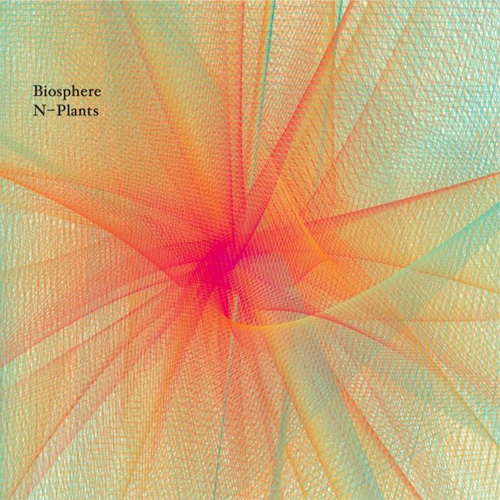 It's been a little over five years since Geir Jenssen's last album, Dropsonde (Touch, 2006). Well, there was a live performance disc, containing elements of previously released tracks, recorded at The Arnolfini in Bristol, on October 2007, titled Wireless (Touch, 2009). But it is safe to admit that I've been patiently awaiting the next Biosphere album, and it is finally here, released on the beloved UK-based Touch label. Geir Jenssen is regarded not only as a pioneer in ambient music, but also as one of the Norwegian electronic scene's most important artists. With a career spanning two decades, half a dozen albums, multiple sound installations and just as many commissions and remixes, Jenssen is at the forefront of experimental music evolution, alongside innovators such as Brian Eno, Pete Namlook, Steve Roach and Deathprod. With N-Plants, Biosphere explores a new approach to his staple stylistic take on isolation.
Behind the album's name, Jenssen investigates an industrial concept of machinery, post-war reconstruction, and more specifically Japan's futuristic nuclear program. The whole album has an eerie feeling to it, especially since N-Plants was completed in February 2011, a few months prior to the Fukushima Daiichi Nuclear Power Plant disaster. Was Jenssen predicting the future, or simply reflecting with music on an inevitable outcome? The sinister synth pads, edgy tones, minimal rhythms with retro percussion, create a spectral soundtrack for a future documentary of an imagined meltdown. Reflecting on the architecture, design and localization, as well as questioning the potential radiation danger, Jenssen audibly doubts the proclamations of the head of the Nuclear and Industrial Safety Agency, that a potential danger is not possible.
"Early February 2011: Decided to make an album inspired by the Japanese post-war economic miracle. While searching for more information I found an old photo of the Mihama nuclear plant. The fact that this futuristic-looking plant was situated in such a beautiful spot so close to the sea made me curious. Are they safe when it comes to earthquakes and tsunamis? Further reading revealed that many of these plants are situated in earthquake-prone areas, some of them are even located next to shores that had been hit in the past by tsunamis."
The progressions on N-Plants cycle between warm soundscapes and cold atmospheres. An Orbital-esque synth walk pattern kicks in on Genkai-1, and evokes a nostalgic feeling to abandoned people, places, and music. The Japanese voice-overs create an uneasy feeling of watching a documentary on post-earthquake disaster. Perhaps fans of Biosphere's loop-based drone ambiance from Substrata (1997), Shenzhou (2002), and Autour De La Lune (2004) may be at first put off by the old-school rhythmic quality of the album. But upon successful numerous rotations, they will realize that N-Plants will reclaim a space on their record shelf, completing the ambient-house discography of their favorite artist. Reeking of plastic commercialism, desolate minimalism, industrial production and digital replication, N-Type is a score for empty power plants, as much as Eno's classic, Music For Airports.