Let's start at the very beginning. Can you tell us how you got involved in composing?
Composing is not a thing I realised I had gotten involved in until I became involved in it. I thought I was just writing music – in fact, I still do. 'Composing', as a term, has grand and studious connotations to it – the puzzlement of fugues, retrograde inversions and so on. I began by writing tunes and continued to do so. I simply thought that as other people were writing music, it seemed permissible that I join them. It was an entirely natural process.
Any particular new techniques that you tried out for your new album?
I now sometimes use aleatoric techniques as I enjoy the democracy of players taking part in the creative process, but I will not talk of this as it's a secret.
Can you please share some aspects of sound design in your work?
No. It's another secret!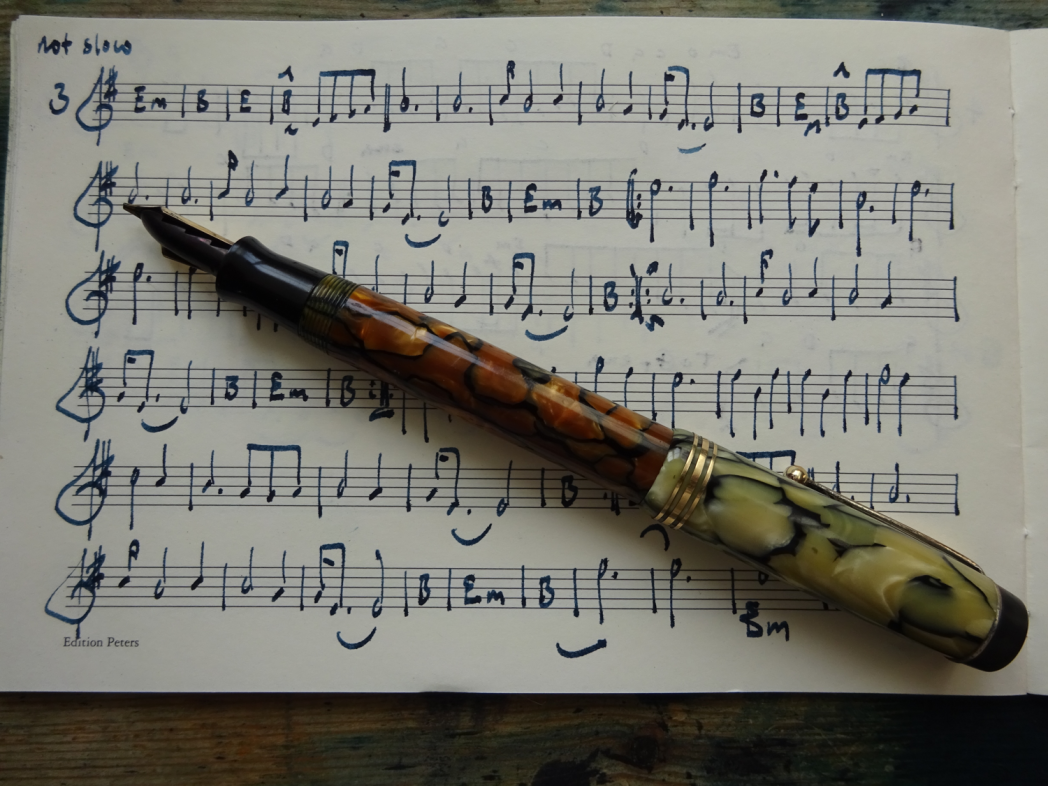 What is the most important environmental aspect of your current workspace, and what would be a particular element that you would improve on?
My main inspiration comes from the area in which I live, an area which was all but missed by the Industrial Revolution. I indicate the pastoral, quiet and unrushed – there are no 'brand names' on display and nothing to buy. I wish for people to step out of the world of busyness for an hour. The films I used include images of coastal erosion and elements of transient decay – there is a gentle realism inherent in what I do, indicating our changing position in time and condition.
What does your live setup look like, and what do you bring with you when you travel for an extensive tour?
My live set includes a 'background' film composed of stills of the area in which I live made into a flowing film. Whether the music accompanies the film or vice versa is for the audience to decide. I sometimes play solo or feature my elder daughter Cecily as a vocalist, but for the concert relating to 'The Skies They Shift Like Chords", I'll be using a string quintet, vocals and guitar to get close to replicating the audio pallet of the disc.
Do you have a favourite piece of hardware or software that you use for production?
A Steinway Concert D grand Piano.
Do you ever procrastinate? If so, what do you usually find yourself doing during those times?
I never procrastinate – even making mistakes (in art) is better than making nothing. I work every day, mornings usually, then cycle or walk with my wife and dog – the latter I can call 'research' and be honest about it. I always carry a notebook and a camera – rarely a phone, just in case THE idea appears. Far from procrastinating, I tend to be always ready. I relax later.
After the piece is complete, how do you audition the results?
How does anyone judge anything in art? Experience. If the piece 'lives' after several months, if it puts me 'in a place'.