Clarice Jensen
Esthesis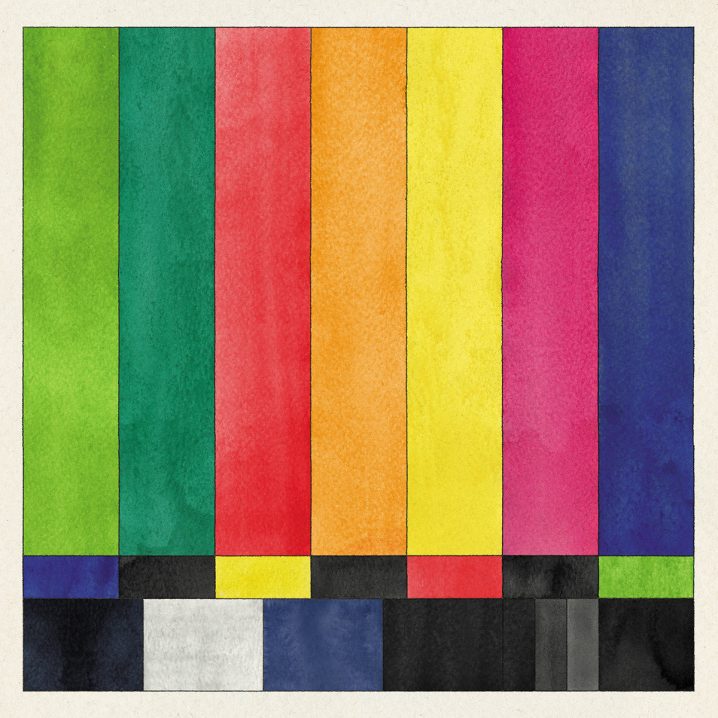 Clarice Jensen is a Brooklyn-based composer and cellist whom I first met back in New York when she performed with many of my favourite artists at Le Poisson Rouge. As the artistic director of the American Contemporary Music Ensemble (ACME), Jensen had the opportunity (and I would even say "an honour") to work with and play alongside such composers as Jóhann Jóhannsson, Max Richter, and Stars of the Lid. But it wasn't until her debut solo album about four years ago – For This From That Will Be Filled (Miasmah, 2018) – that she started to shine as a composer. In 2020 she got picked up by the celebrated 130701 imprint, and in October of 2022, we were gifted with her third full-length, Esthesis. Albeit her favourite instrument is still present on the album, the cello is just one of the voices explored by the concept structured around "the emotional and harmonic spectrum and the phenomenon of chromesthesia – a condition whereby sound involuntarily evokes an experience of colour, shape and movement." The second piece, "Sadness", enters the slowly awakening mind with an interpretation of the aria by Henry Purcell, and with the synth keys, lovingly played by Clarice in the solitude of her NY upstate studio, it evokes a certain sense of lament, so beautifully employed by Stanley Kubrick in his soundtrack for A Clockwork Orange [you definitely know Purcell's Funeral of Queen Mary performed by Wendy Carlos on the Moog]. On the next track, "Anger", I am greeted with a flashback to the aesthetic of the above-mentioned Jóhannsson, and particularly his album, IBM 1401, A User's Manual (4AD, 2006), where Jensen examines the text taken from Simone de Beauvoir's letters to Nelson Algren. There are plenty of moments on Esthesis that evoke a sensory journey through the spectrum of colour, pitch, and emotion, using the interweaving drone, organic texture, and subtle rhythm to guide the listener into a state of induced chromesthesia. This one indeed grows on you, folks, becoming a part of your being with every repeated listening.
To Move
To Move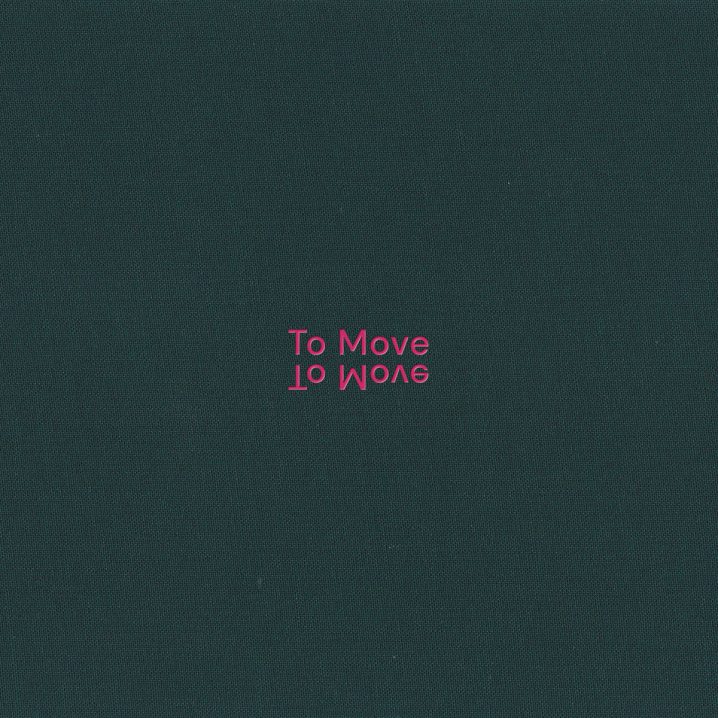 Berlin-based Monique Recknagel persists on carefully crafting the output of her boutique Sonic Pieces imprint. She is extremely selective with each release that ends up being hand-crafted for beautifully put-together textile packaging, and that attention pays off. I think that nearly every one of the albums [approaching thirty-three entries in the catalogue, plus eleven more for the Pattern Series] has appeared on these pages, so it wouldn't be an understatement to say that I'm an avid fan. It was indeed Monique who introduced us to the music of Nils Frahm, with the 2008 split with Library Tapes for the very first Sonic Pieces entry. I can, of course, go on and keep on praising the releases, including those of Otto A Totland, Deaf Center, Hauschka et al., but let's turn back to the new addition to the family. To Move is a new project by the trio of Anna Rose Carter (Moon Ate the Dark), Ed Hamilton (Dead Light) and Alex Kozobolis. For this same-titled debut, "four-handed piano meets analogue manipulations to absolute wondrous effect from the London-based friends." Closely mic'ed and felted keys are met with soft-weaved lo-fi treatments, which carry on the melodies into the deep and spacious caverns of your mind. The ten short pieces, adding up to just a bit over half an hour in length, manage to transport the listener into an intimate and atmospheric place, with panoramic close-ups of the two acoustic instruments, which linger on long after their deteriorated echoes die down. I love the jazzy undertones and tape machines, which bring me back to Dictaphone, Jacaszek and Swod. "The intertwining pianos linger like lovers in unison, full of drift, rhythm and life; all while analogue electronics and tape manipulations degrade and move them from their original form and closer towards earth itself." More than a few years in the making, the vinyl edition of To Move, which was just released on November 25th, is a must for every Sonic Pieces fan. And when the record ends, there is truly only one thing left to do. And that is to hit the "play" button again. Highly recommended!
36 & zakè
Stasis Sounds For Long​-​Distance Space Travel II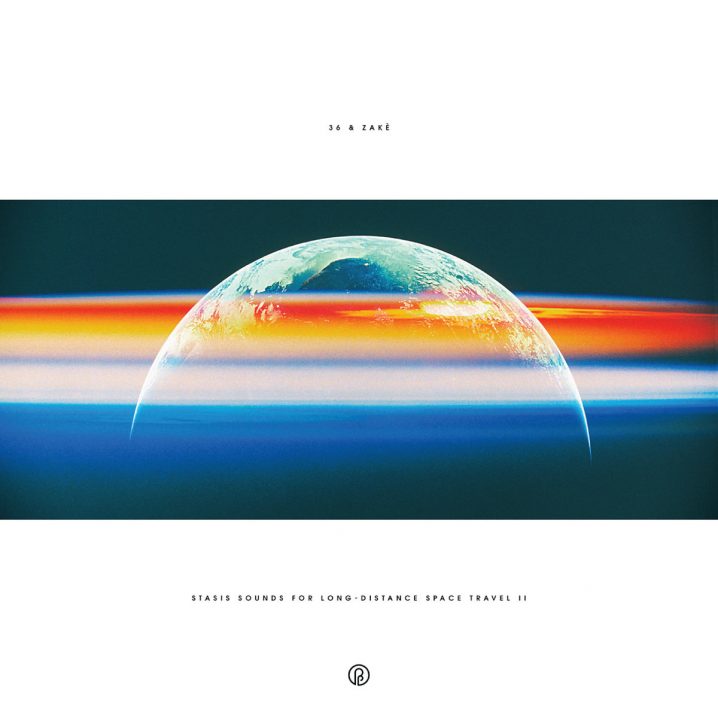 If the above-covered release, at only 30 minutes in length, was a concise tiny gem, then this 105-minute album is an expansive outer stellar drift. This is the second instalment of the appropriately titled Stasis Sounds For Long-Distance Space Travel, which first appeared back in 2020 [read this review] as is foreshadowed [and yet still, above expectations], Dennis Huddleston and Zach Frizzell, who record under their 36 and zakè monikers respectively, offer us a gorgeous soundtrack for an interplanetary voyage, even if that journey is within. Albeit the vinyl, which has already sold out as a Deep Space Blue and Red Magmasphere pressings, but is still available in a Gold Cosmos edition, features the six additional stages (to the first four offered up on the initial volume), for me, the cruise-controlled excursion sets into motion only at track seven. This is where, in a horizontal position, after the barely audible hypnotic clock-ticking dies down, I am finally at peace and prepared for the arrival. Here and now, long, wafting, splayed synth pads drone out with deep-breathing bass, sprinkled textures, and fully-immersive ambient atmospheres. I have indeed used this music for my afternoon naps [or long-distance travels, as I prefer to refer to them] and can attest to its opiate properties, which can be soothing and pensive, intriguing and calm. "Mission Control requested additional sound artefacts for all travellers that commenced their maiden voyage. Eighteen chapters of aural anaesthetics were dispatched to the travelling vessel. The mission was successful, the travellers received the transmission and can continue their journey through the outer reaches of space in hypersleep. These tracks are now declassified and available for public listening." An absolute treasure of modern-day ambience, and I am only hopeful that the duo will continue leading us through vast outer space. Now out on Past Inside the Present [which is run and curated by Frizzell himself], an independent American label, which has really inspired and awed. Expect more surprises, announced very soon!