It's easy to get caught up in a torrent of music. You follow a trend, a playlist, these words, and suddenly a wave of the immensity of it all swallows you back and drags down with the current. At least with some conscious effort, we are able to swim up for air and take a short breath overlooking the tide. In this Sound Bytes column, I visit a small group of favourite labels, to see what they have been up to, while I was engulfed.
Luton
Black Box Animals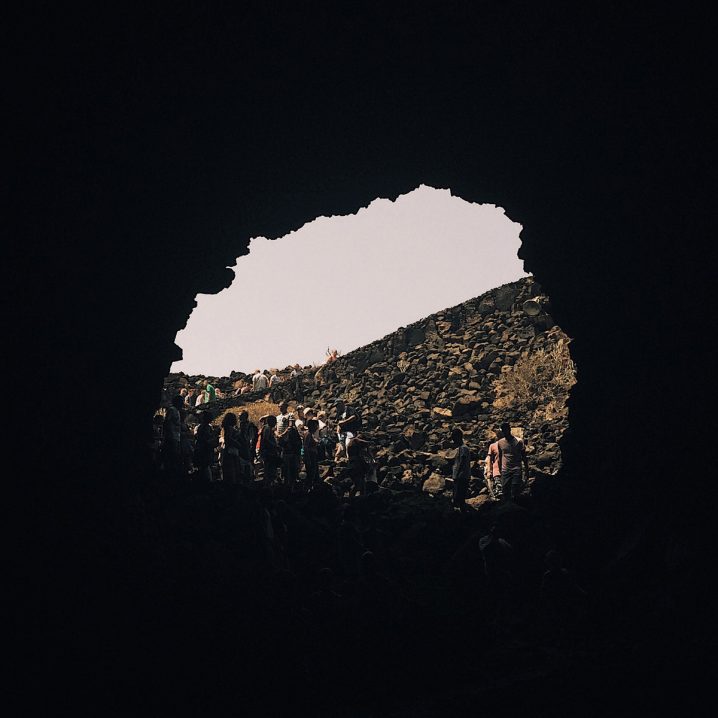 Lost Tribe Sound has substantially stepped up its output in the dark ambient, cinematic, and modern classical genres. That is not to say that it has ever lacked in the quality of such releases since its birth. This is clearly disproved by the most recent works from Western Skies Motel, kj, From The Mouth Of The Sun, Mute Forest, The Green Kingdom, and, of course, William Ryan Fritch. If you know all of the above names (as much as I do), then you'll also recognize a particular aesthetic among the imprint's output, which, although still falls within the above-mentioned genres, tends to incorporate a more instrumental, electro-acoustic, organic, and dare I say post-folksy approach. This is the type of dramatic music that I would enjoy seeing live, as much as I already enjoy listening to it at home. Which brings us to this gorgeous début by Luton, an Italian duo of Roberto P. Siguera and Attilio Novellino, creating atmospheric, photosonic, neo-dramatic pieces, which will surely hit the spot for followers of these words. "The album is a textural feast of classically composed phrasing and heavily tar-coated mechanics. Crawling abstract electronic structures meld seamlessly into a wide array of electro-acoustics, built upon a fine edge that is focused on mood as much as melody." There is an ongoing disparity between the themes on Black Box Animals: dour and gloomy meet retrospective and serene. Perhaps it's not disparity at all, but a rather slow roadway into swinging moods, minds and modes, where senses mix, flare up, and fade away. I absolutely adore the muted piano sounds (or is it the Una Corda?) on "Södermalm Phantom Cab," which I have promptly included in my Headphone Commute Daily hand-curated playlist. Recommended for fans of cinematic noir-fi from Miasmah, Bedroom Community, Kranky and Time Released Sound.
Crisopa
Transhumante
I've been a fan of Hidden Shoal for over a decade now. Born in 2006 [right around the same time as I began to write about music], this Perth (Australia) based label has been appearing on my rotations, and end of year lists, with their experimental ambient output, shoegaze, post-rock, and everything in between. Releases from Memorybell, Antonymes, Slow Dancing Society, Markus Mehr, Sankt Otten, and Jumpel are among the standouts of the rich catalogue. Now, the label has signed Santiago Lizón for an extended version of his album as Crisopa, titled Transhumante, which originally appeared on Sound In Silence in 2017. This Madrid-based musician has previously released works for n5MD and has often shown up on my radar with his melodic ambient electronica from Biodance (2012) and A Lucid Dream Kit (2015). Transhumante is a complex piece of intelligent brain music, swirling with its synth patterns, dissonant chord progression, and uplifting downtempo rhythms that instantly remind me of the works by Boards of Canada, Plaid, and a bit of The Flashbulb [maybe it's the vocoder?] soused in the organic ambiance of Hammock, Christopher Willits, and Tycho. I absolutely love the composite melodies, percussive intricacies, and sidesteps in harmonic scales, challenging the mind to stay awake to peel apart its thirteen gorgeous tracks. "The new extended version of the album includes six beautiful new additions, bathing the listener in waves of ecstatic synth swells, textural loops and insistent rhythms. These surging, emotive tracks simultaneously summon forth aching nostalgia and a blissful state of hopefulness." If you missed the original release, this is a perfect opportunity for you to catch up with this brilliant album, to which you'll find yourself returning to uncover newfound charm. Don't forget to dig through the label's past inventory – remember, there's no such thing as "old music".
Clarice Jensen
For This From That Will Be Filled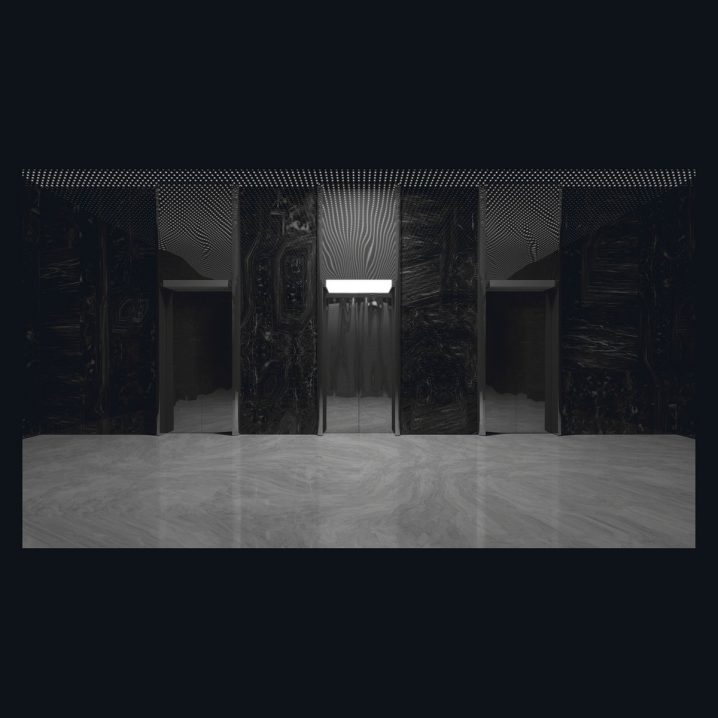 Clarice Jensen has been quietly playing in the background. As the artistic director for the American Contemporary Music Ensemble (ACME), she has been responsible for many accomplishments in the New York modern classical community, performing along such composers as Max Richter, Jóhann Jóhannsson, Stars of the Lid, and many many others. In fact, if you've seen any of the contemporary classical performances in New York in the past years (especially at venues such as the Lincoln Center, Le Poisson Rouge, or Bushwick Methodist Church), you would have most likely seen her playing her cello among the ensemble's roster [she's got an amazingly expressive face that often exposes what cello cannot]. Her debut solo album for the Berlin-based Miasmah imprint contains only four works, one of which is composed in collaboration with Jóhannsson and one by Michael Harrison. The two same-titled pieces, "For this from that will be filled", are the highlight of the release, originally conceived as a collaboration between Jensen and the artist Jonathan Turner as an audio-visual work. The music employs various methods of composition (with serialism demonstrated on Harrison's "Cello Constellations"), applying an assortment of dizzying effects to blend the acoustic and electronic sound for a slightly disoriented feeling of drifting into the surreal unconscious. "Building on a long and romantic tradition of the solo cello repertoire, Jensen expands and confuses the familiar sound of the cello through the use of effects pedals, multi-tracking, and tape loops recorded at variable speeds." This is a brooding, hazy, and slightly anxious composition, and immediately a perfect fit among Miasmah's catalogue, enjoying a prominent position among the noir-fi, minimal, and neoclassical affairs. Recommended for fans of Christina Vantzou, Richard Skelton, Rafael Anton Irisarri, and of course, Hildur Guðnadóttir.