Robert Takahashi Crouch
Yann Novak
Giving Water to the Dead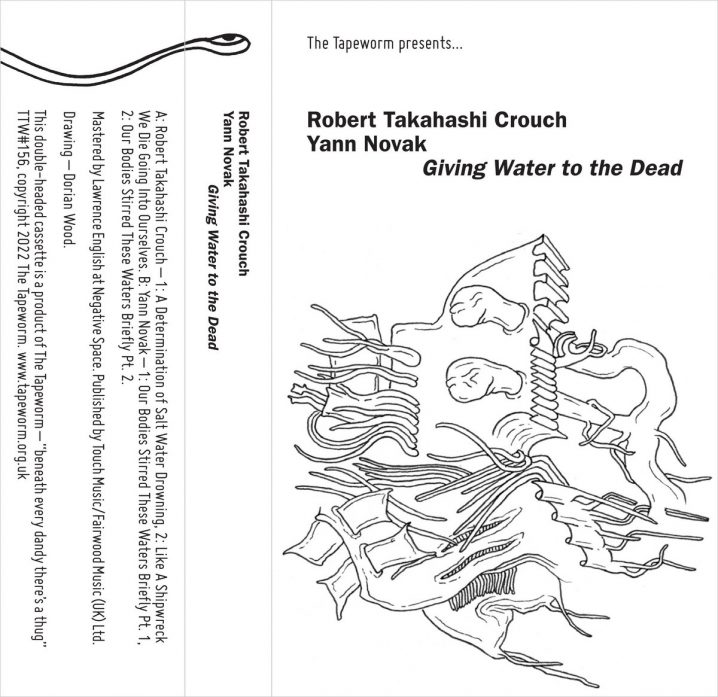 Robert Takahashi Crouch and Yann Novak team up to release a 40-minute cassette split for a UK-based Tapeworm imprint. Fans of deconstructed minimal ambience sprinkled with noise, distortion and bass, will immediately find themselves bathing in all of its glorious textures. The mastering touch of Lawrence English only increases the warmth of the sonics, leaving the rest as it should be in place: ghostly sounds swooshing between the two channels, percolating through filtered surfaces, like a slowly-melting grainy film, about to reveal its analogue story, and then suddenly catching on fire to perish away. The split of four pieces unites them by the source material, which may be something orchestral, maybe symphonic (is that an organ in the forefront or the strings?). Through the mysterious chain of post-processing, the duo manages to force out a new life for these pieces, always mutating, and never standing still. I am especially partial to Novak's use of bass, on what appears to be his more organic work here. This all started with a public artwork commissioned by the City of Berkley in 2019, for which the duo was commissioned to create a sound installation. "But where the installation was about a melding of practices and sounds into a single gesture, Crouch and Novak wanted to take the opportunity of a split release to explore divergent paths starting from common ground." Conceptual approaches aside, this is an enormous release in the miniature, saturated with wavering frequencies that seem to resonate with the dead and beyond. Loud volumes are recommended!
Buy on Tapeworm's Bandcamp (sorry, no preview).
All That We See or Seem
All That We See or Seem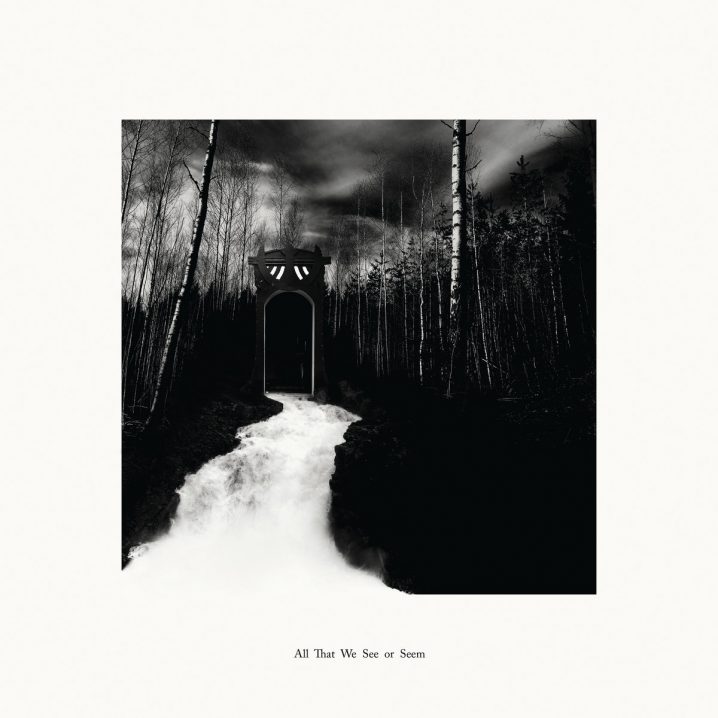 It's been some time since I've checked in with my favourite label run and operated by Erik K. Skodvin out of Berlin. If you haven't kept up with Miasmah this year, be sure to catch up with new music from James Welburn, Matt Christensen, and Mondkopf, plus a beautifully remastered repress of Deaf Center's Neon City [this is a must if you haven't heard it!] and, of course, a 25-minute recording by Skodvin himself as Svarte Greiner, which I covered back in May: Devolving Trust. But today I'm listening to a mesmerizing project spanning Finland, England and Brazil, who call themselves All That We See or Seem, with the self-titled two-track LP, available on a limited edition vinyl as of October 21st, 2022. The long-playing occult drone elegies on the record pay homage to a quote from a poem by Edgar Allan Poe: "Is all that we see or seem but a dream within a dream?" For nearly 30 minutes a piece, the group manages to keep you on the edge of your seat with their ritualistic sounds originating deep within our primordial minds. At times I feel like I am sitting by the fire in the dark wilderness, entranced in the unfolding ceremony of supernatural shamans, ready to spring into their sacred dance. There is a moment on this record that truly pops me out of this reality and further on it drops me back. You'll know it when you hear it. No spoilers here. "It is a trance-inducing composition that slowly unfolds elements of pagan ancestry into its own life […] It is an astounding piece of music that develops like a drone symphony for the beginning of time." The record may not soothe the light-hearted, but if you're ready to be transformed from this realm to the next, I recommend that you play All That We See or Seem a little louder… preferably in the dark. Fans of everything Miasmah will feel right at home!
Arovane & Taylor Deupree
Skal_Ghost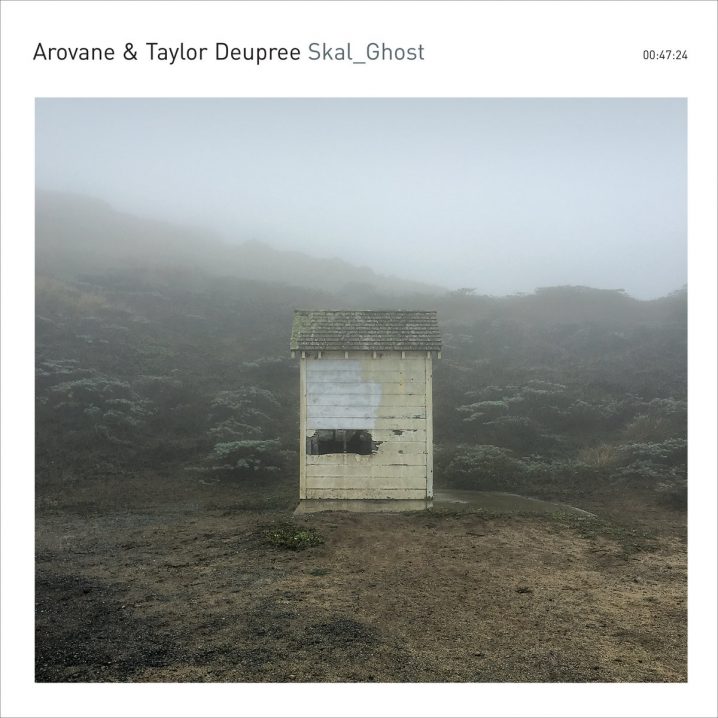 So just in case if you haven't noticed, this column is called ⟪ REW | FF ⟫. Besides my self-congratulating clever nod to the early cassette era, the point of covering music here is to catch up to albums I've missed in the past, visit with music released in the present, and give you a teaser of things yet to come. Makes sense? In the case of the latter, I'd like to whet your appetite with the upcoming collaboration between two of the music scene's minimal giants, whom, perhaps finally this time around, I won't spend the time introducing. You know who they are. And in the case of Skal_Ghost, there are no obvious surprises [I mean that in a good way] – it's literally a union between two beautiful minds – it's Arovane and Taylor Deupree! You would have thought that these two have collaborated in the past, but no, this is the first time! Besides the immensely organic sound explored throughout the ten tracks on the album, the duo used a single synthesizer to drive their inspiration. Exchanging ideas and patches created for the Nonlinear Labs' C15 Synthesizer, Taylor and Uwe played with the unique characteristics of sound design, sonic manipulation, and improvisation with loops and many textured layers. On Skal_Ghost, synthetic and natural blend into a rich palate of tasty delights. "Arovane's dense textural beds of tone and harmony lay the foundation for the more broken and fragile melodics of Deupree's organic loops." This one is scheduled to be released on November 4th, 2022, via Taylor's celebrated 12k imprint. But if you simply can't wait, perhaps Deupree's collaboration with Marcus Fischer called Februarys (now out on Dauw) or Arovane's most recently remastered Tides will keep you at bay. Oh, and both of them also appear on Headphone Commute's For Ukraine compilation, the third volume of which was curated by Rafael Anton Irisarri. I'm biased, but I think that one's a must!