Release Notes
Label: Denovali
Release: Heavy Light
Date: May 27th, 2022
This Friday morning I am pleased to share with you a track by Orson Hentschel, a German composer and visual artist based in Berlin. This piece is taken off his fourth album, titled Heavy Light, appearing on Denovali on May 27th. The entire project consists of three parts: a 3-channel film installation, an audiovisual live performance and the album itself. Alas, for now, we're being teased just with music. As with most [if not, literally all] output these days from the musicians around the world, these ideas, notions and concepts evolved during the lockdown. For Hentschel, the transformation of his city into a ghost town, the darkness and the light, the emptiness of it all, was the inspiration for the works expressed here in light and sound. "Midnight Unrest" becomes the soundtrack for crawling through abandoned cities, which, incidentally, is the name of one of my end of the year lists, set aside for best music that encapsulates pulsating bass, metallic post-industrial percussion, electrifying synapses, and floating concrete cobwebs. And yes, this track would absolutely fit into that theme. Fans of darker sounds, from the likes of Roly Porter, Emptyset, Demdike Stare and Raime will enjoy. Now let's go on this ride!
Light became the most vibrant element in the city, which influenced both picture and sound. Metallic, sometimes harsh and electrifying, surroundings of the urban life are landscaped into eclectic pulses.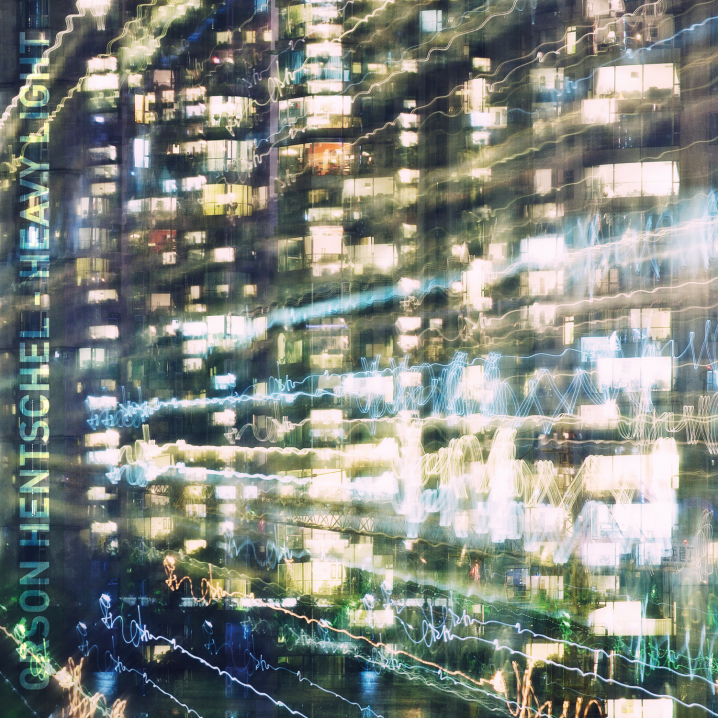 Once again, the album is out on March 27th, available as a digital release, as well as on a Compact Disc and two limited edition pressings of vinyl – one is clear, the other clear blue. Stunning album cover!