Release Notes
Label: Denovali
Release: Miscellany
Date: March, 2021
Co-Choreographer By: Amber Liberté
Cinematography By: Aidan Rogers
I think that the last time I checked in with Tom Hill and his Origamibiro project was 2014, and he just got signed onto the German Denovali label. Also, if my memory serves me, by then the solo project evolved into a group of an audio-visual trio, dabbling in combining found sound with electronica, neo-folk undertones, and uncategorized eclectic instrumentation, not to mention the troupe's haunting live performances, involving typewriters, home movies, sellotape, and bespoke visual contraptions. It's been six years, and Tom Hill is back, again as a single cast member, with a contribution from his fellow multi-instrumentalist Andy Tytherleigh as a collaborator, for an album collecting a Miscellany of works amassed since Odham's Standard. Hill's technique of stitching acoustic textures from everyday objects (plastic toy Easter eggs, forest brambles, and dismantled piano parts) is now wrapped in a blanket of a rich palette of varied instruments (viola da gamba, zither, glockenspiel, and more) to compose electroacoustic pieces, sometimes approaching a chamber music's character. The strings and the piano take on a central stage in the last track on the album, titled "Cascade", for which I am premiering a video today. The dancers, Xin Ji and Veronica Butturini internalize and then express the motions of the music, co-choreographed by Amber Liberté, and beautifully captured by Aidan Rogers with shifting angles, movement, and light.
Last year, at the height of the pandemic, New Zealand choreographer Amber Liberté and UK musician Origamibiro (aka Tom Hill) sparked up a creative chat about a possible collaboration. Among the themes discussed were ways to explore the concept of intimacy, isolation, distance, touch – themes that the current global situation was pulling into raw focus. But as Liberté and the crew developed and distilled these ideas, the project took on new forms, raising more complex and universal questions about the human condition. The resulting piece is a beautiful collaboration that came into being, despite extremely challenging circumstances.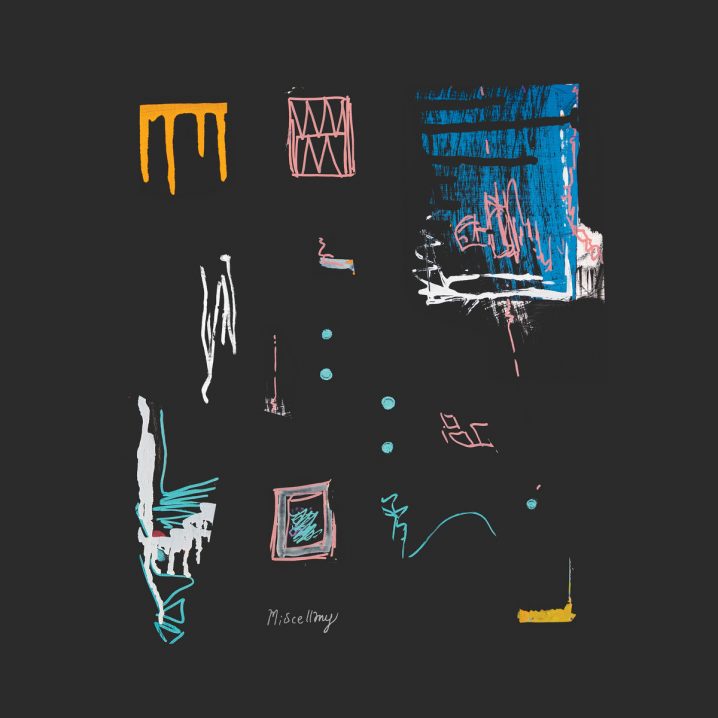 The album has been out since March of 2021, available as digital, vinyl and CD from Denovali here. For fans of Dictaphone, William Ryan Fritch, Deaf Center, and The Boats.