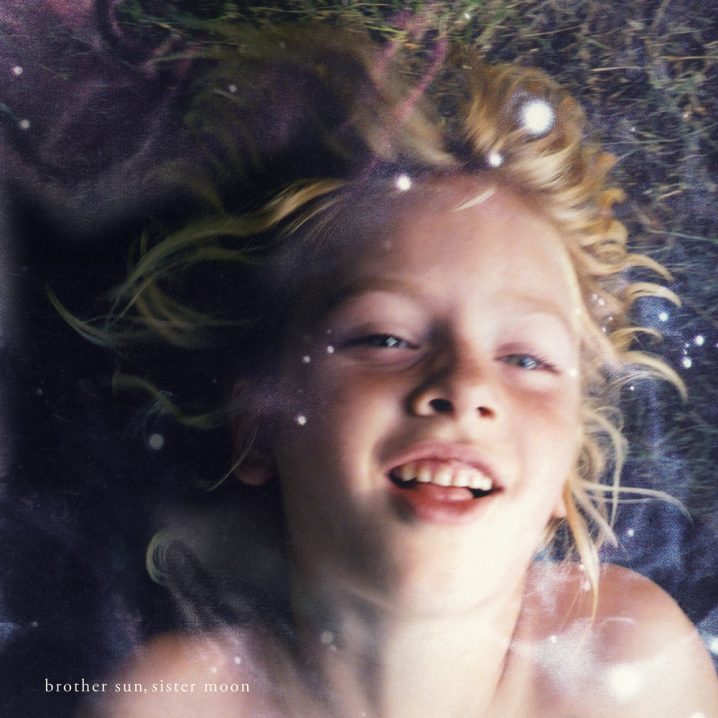 The debut self-titled release by Brother Sun, Sister Moon is more than just unique. It is a psychedelic journey across a set of genres that never meant to be grouped together, yet somehow blend effortlessly in the hands of the duo. From neo-folksy guitar strums, to washed out pastel vocals, to post-dub opaque rhythms and thumping experimental Brainfeederesque beats, the music on this Denovali release is wistful, beautiful, and powerful – an exceptional product from such a mighty collaboration. The production of the album is credited to UK based Gareth Munday, aka Roof Light, who previously appeared on Highpoint Lowlife, Broken Bubble, and Phuture Shock Musik labels; while the lyrics and vocals are attributed to New Zealand based Alicia Merz, whom you should know from her Birds of Passage moniker and previous releases on Future Recordings, Cooper Cult, and of course, Denovali.
While listening to the major chord uplifting melodies and light drifting beats, I am reminded of summer cooled convertible rides and sun bathed sandy beaches. This analogy is embellished by the hazy lo-fi aesthetics of the music, reminiscent of sounds by Sun Glitter, Tycho, and Boards of Canada. Add to that some elements from the masters of the organic ambient genre (speaking of which, Listening Mirror mastered the album and even contributed a haunting remix), and you've got a mental image that may resemble the music with these words. Although Merz's vocals may bump the album a bit further into dream pop territory, Munday's quality production reels the album back into my headphones, and hopefully in yours too.
Although the duo appears to borrow its name from the same titled 1972 film by Franco Zeffirelli based on the life of Saint Francis of Assisi, the similarities end there. The self-described culmination of genres, spanning "childhood hymns" and "post, post-everything", are even more enigmatic and remain a mystery until one listens to the music, and inevitably agrees. There are a few paralells between this release, and Merz' Birds of Passaage output, as is expected – Alicia's lovely voice creates an atmosphere of minimalism, elegance and charm, when it comes to vocal treatments for electronic music. I also recommend her Winter Lady release on Denovali, which will be covered on Headphone Commute later.
The Brother Sun, Sister Moon debut is also released by the French BLWBCK label, and the Aotearoa (New Zealand) based Cooper Cult, which is co-run by Alicia Merz. Along with this album, Cooper Cult also released a limited run clear vinyl 12″ EP, titled I Was All You Are, featuring a collaboration between Birds of Passage and I've Lost, a project by Bobby Jones. There's also an ultra limited blue and white colored cassette of the full length (33 copies of each), co-published by BLWBCK, whose site you must check out if you agree with their tagline "Life Is A Walkman". Highly recommended for fans of the above mentioned artists, as well as From The Mouth Of The Sun, Windy And Carl, and Orcas. Prepare to fall in love.
Be sure to read Interview with Brother Sun, Sister Moon