Release Notes
Label: Denovali
Release: Spectral
Date: July 31, 2020
The debut studio album from London based Robin Schlochtermeier is yet another example of introducing a new mighty voice that stands out among a populated modern classical, ambient, and minimal scenes, even as that voice is not exactly new to music. Although Spectral is the very first solo release from this Anglo-German composer, Schlochtermeier has scored numerous award-winning documentaries, television series, and films. And once you hear the beautiful soundscaping of his music, you'll understand how this experience has played into this brand new work. But it does feel that Robin has retained something a lot more special to create the soundtrack for the film behind his eyelids, as the pieces on his upcoming album for Denovali unequivocally demonstrate. This is more than cinematic music, as the slow and growing tension throughout the progression of his music, melds with melancholy, doubt and beauty, which immediately stops the listener for a pause to hear more. There are many gorgeous arrangements on this 9-track release, which features an upright piano from the 50s and only a few extra layers of textural sounds to keep the palette very limited to explore the available space, but I have picked my favourite piece, titled "Foghorn", for an exclusive premiere on Headphone Commute, as its particular atmospheric quality captures the feelings I get from his sound.
My inspiration for the album is tied up in having become a father recently. As my daughter's consciousness was forming, I would often catch an amazed look on her face or notice that she stopped and stared at some small detail in her environment. This would frequently evoke a profound sense of mystery in me, and I grew curious as to what was causing her to react in such ways. Seeing the world through my daughter's eyes reminded me of the experiences the world can produce in our minds when we are open, receptive and boundary-less.

— Robin Schlochtermeier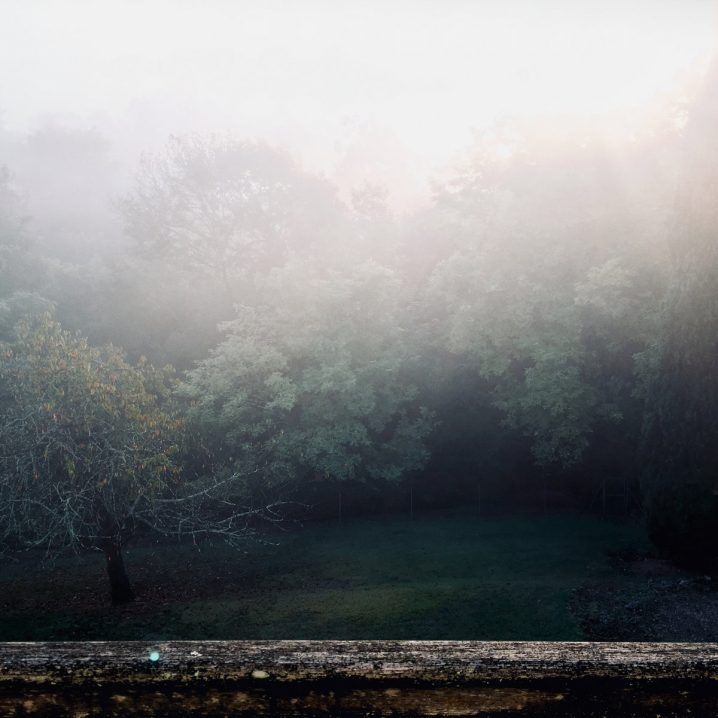 I am excited about the upcoming release on July 31st and happy that Denovali continues to curate their ever-amazing catalogue with some of the essential voices of our generation in music. I recommend that you go for the limited edition of 150 clear 180g vinyl, especially since its price is the same as black wax 12″. And you'll definitely want to turn up that bass! Oh, and make sure you check out Schlochtermeier's numerous soundtracks, which you can find on your favourite streaming platform, or buy in a digital format directly from the label.