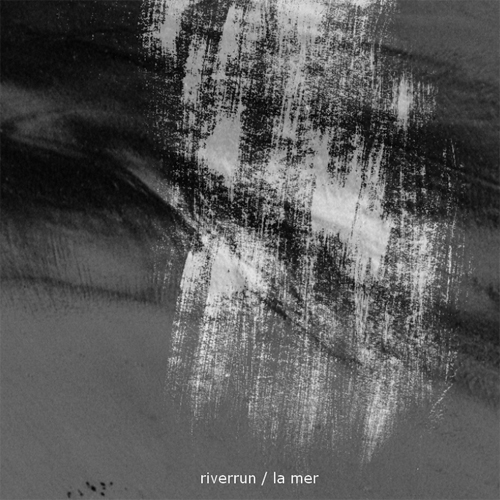 La Mer is Daniel Land's latest release from his riverrun project. It flows like the cold North Sea between short, introspective pieces (Hollow Ponds) to long, meandering mood compositions (Dancing Ledge). Like its predecessor, Pentimento (Saint Cecilia, 2010), it is steeped in misty morning walks, feet drenched by the dew as one trudges through daydream land.
There is a strong sense of place and fond memories. The uplifting Jared By The Sea was inspired by a former loved one, and its warm, peaceful tones lap at the senses. It is possibly the most straightforward piece Land has composed for riverrun, and I like its brevity. That said, the lengthier tracks work equally well, revealing the influence of Brian Eno and Harold Budd. Or in more conventional terms, think of This Mortal Coil or the Cocteau Twins without words, and you start to frame a sonic picture of Daniel's vision.
I've gradually immersed myself in La Mer for the past six months. It has carried me through the death of my Mom, who succumbed to cancer in May. It has sustained me through uncertainty and high anxiety, and has calmed the muddy waters of my churning mind. But even as it grounds me, it helps me float to a happier mental plain. It shrouds me like a calming cocoon, and I am in a better place because of its existence. Highly recommended for fans of Eno, Budd, and Robin Guthrie.