Release Notes
Label: Deutsche Grammophon
Release: Patina
Date: September 10, 2021
Photography By: Paul Husband
You never know what you've got until it's gone. So goes the idiom describing our lack of appreciation for people and things until we lose them. And what about music? What about our experiences? Over a year into a pandemic, and I'm certainly missing live shows. It's not that I truly enjoyed sitting on some wooden hard pews, nodding away close to midnight after a very long day, straining to capture a glimpse in the near-complete dark. And I definitely do not miss the spilt beer, the chirping of telephones, and the insistent clamour of talking over the audible tale. But I do miss the moment of music creation, its resonant forms, the player's connection with the sound of their instrument, and, most importantly, the invisible conversation between the audience and the artist. These thoughts are renewed as I rewatch this video, where the British composer and cellist (and even a friend), Peter Gregson, sits on the stage and plays into the empty theatre, its hollow vacancy the sole witness to feelings expressed. For this piece, "Patina", the same as the title of his upcoming new album on Deutsche Grammophon, Gregson zooms in on the instrument, stripping away at the layers of sound, until you are left all alone, surrounded by the inaudible absence. And when your mind plays a trick by filling the void, inventing the melodies no longer in music, you too become a performer, playing with Gregson along side by side, on the stage of this moment facing the future of the unknown.
For his fifth studio album (I'm not counting the numerous film scores and soundtracks), Gregson deconstructed his compositions by literally removing the main melodies from his tracks, allowing the atmospheres, textures, and harmonies to float to the forefront, revealing their poise. This also includes disclosing the process, allowing the reverbs the distance to breathe, the synth to arpeggiate, the sound of the cello to be post-produced. The sequence of steps in the final recording becoming all equal in weight and in strength.
I wanted the cello to sound like it sounds under my ear when I'm playing, not how a cello sounds halfway back in a concert hall. This music was produced to sound a particular way from where I'm sitting, and that's the same position where I wanted the listener as well. This is where it's happening.

— Peter Gregson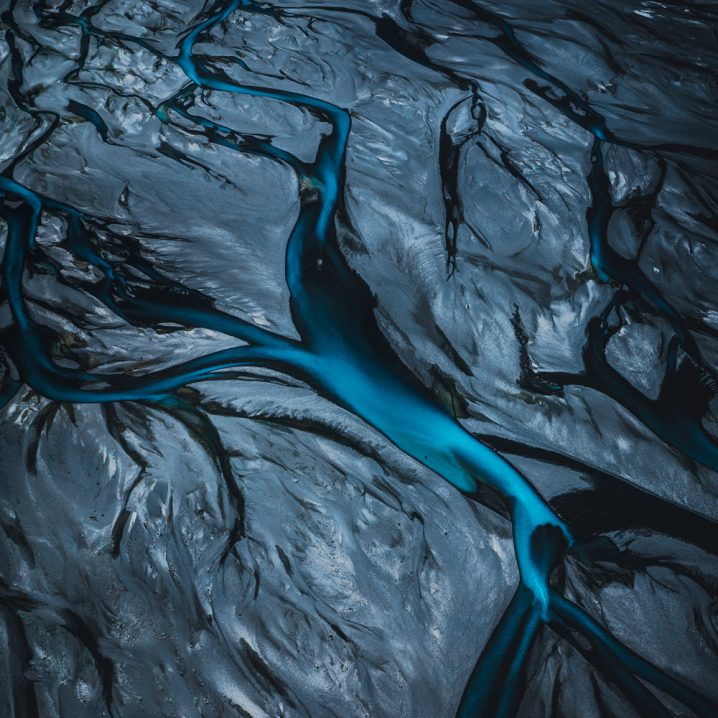 Patina is a profound record, one which deserves to be further examined and praised. So maybe I'll pause here a bit with the video, and come back in September when it is released. Meanwhile, you can read this In the studio with Peter Gregson (which I think it's time to renew) and my review of his Recomposed project of Bach – The Cello Suites.