I think that by now you already know about Sophie Hutchings, yes? This Australian composer and pianist first appeared on my playlists via the Preservation imprint back in 2010. She followed up her debut with Night Sky (2012), I've interviewed Sophie about that album here and even featured her studio. Following further releases, she landed on 1631 Recordings, and finally got signed to Mercury KX for her gorgeous Scattered on The Wind release (2020), which, inevitably, made it to my Best of the Year list. Hutchings' continuous development in the circles of modern and contemporary classical admirers has matured from solo piano pieces that were light and charming to impressive recordings which featured string arrangements and polished production. But with this new 6-track EP, Sophie retreats back into her studio, composing pieces that are the most intimate, tender, and slightly melancholic, unquestionably reflecting the state of being that we find ourselves all in. Her battle with sleep turned her to the piano, and these absolutely fragile vignettes were recorded in the middle of the very night. It may be a short release, but it is already my absolute favourite from her growing catalogue, and it has been playing on repeat in my studio for the last couple of days. Today I'm honoured to premiere and happy to share this beautiful piece, titled "Elysian Days".
With all the sudden changes and unpredictability that has developed over the past year we can tend to look back and appreciate the simple things that we perhaps took for granted and now value as extremely precious. Elysian Days is reminiscent of winsome memories, having something to live for by keeping the past alive and centring our minds around the optimism of having that back again.

— Sophie Hutchings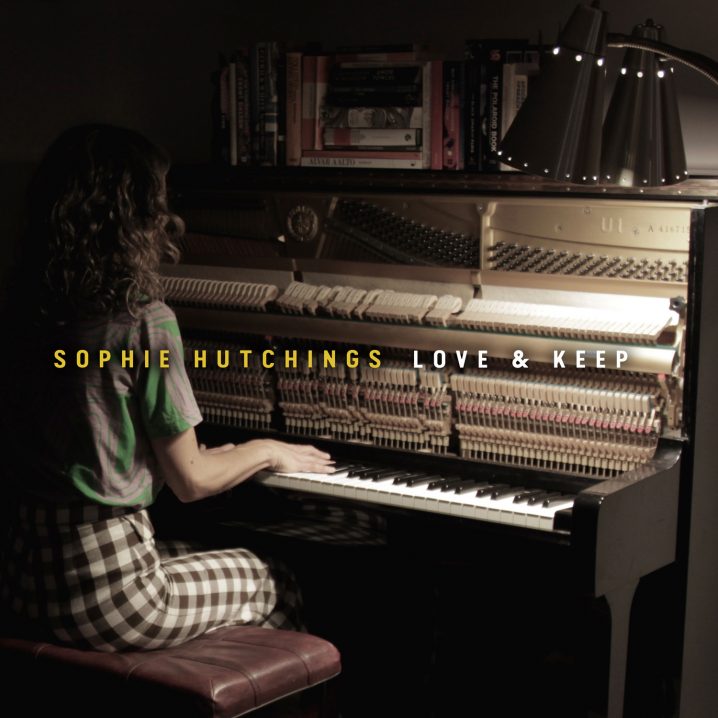 Here is another quote about the upcoming EP: "Love & Keep is a body of work that exposes a profound self-discovery journey that analyses connection, embracing the unpredictable, sometimes volatile, nature of the world, and how sleep is fundamentally intertwined in everything we do. Recorded in the dead of night, this six-track EP looks at the sometimes expanse of sleep as a quiet, reflective beauty, through the unique lens of the insomniac, Sophie." There is also a very interesting interview up on fame magazine, where Sophie discusses her insomnia, and how she deals with being a night owl: "Believe or not I bake in the middle of the night too… Raspberry choc chip muffins go down nicely with a cup of tea at 2am!" Can't wait for you to hear the entire release!