"… an emotive journey across oscillating individual and societal landscapes…"
In a constant rush of chasing new and exciting music, it's often too easy to fall into the trap of a never-ending hunt for that small reward, that instant surge, that addict's high, and then move on in another search for the next one. In the process, I have left many favorite records behind, neglected through the years in a steady current of the noteworthy. In this RECITAL column, I attempt to turn back the clock and revisit not just those albums but also my original words. These have appeared on Headphone Commute about a decade ago when I just started sharing thoughts and music. Today I am spending my time with Max Richter's Infra, which was originally released on FatCat's 130701 imprint, in July of 2010. The album was subsequently re-issued, first as a digital release and then on vinyl and CD by Deutsche Grammophon in 2017, on which Richter first appeared in 2012 as part of "New Directions In Classical Music" series. Infra is also one of the albums on a 4xCD Retrospective collection published by Deutsche in 2014. This write-up also includes snippets from the interview which I have conducted with Max in November of 2010 about the release.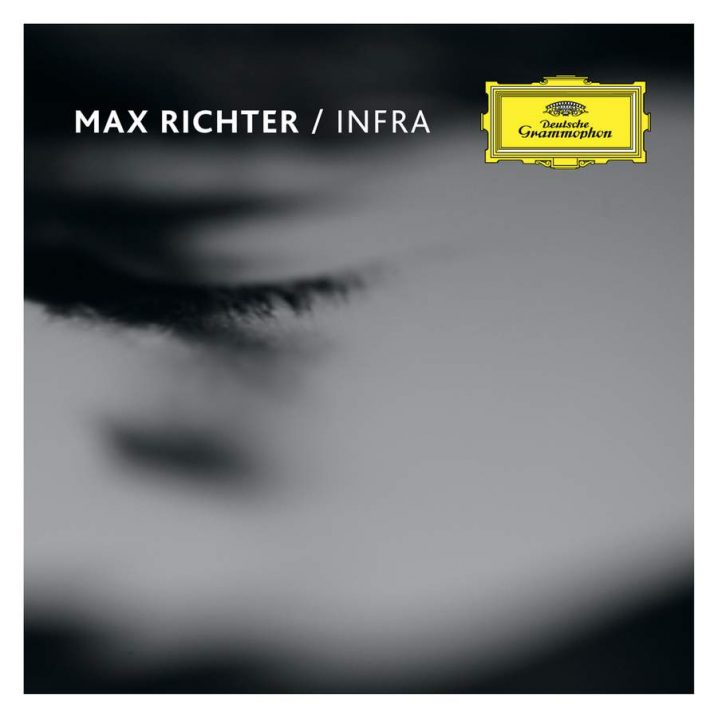 Falling in love with Max Richter's music is easy. Lovers of electronica, modern classical, and solo piano music alike follow Richter's releases and gobble them up with their ears. The music of endless dreams and cinematic wakefulness, sprinkled with electric pulses of shortwave radio transmissions and somber tones, rises above the ground like a waterfall of fog, falling into the abyss of subconsciousness and repressed memories. Beautiful and simple melodies soar through the air with orchestral precision, neo-classical progression, and heartbreaking execution. This 40-minute album is actually a soundtrack. Commissioned by the Royal Ballet, Infra is a score for the same-titled work choreographed by Wayne McGregor, originally premiering at The Royal Opera House in London in November 2008. The concept is inspired by T.S. Elliot's "The Wasteland" building on a travelogue of desolate lands populated by the sounds of piano, electronics, and a string quartet.
I started thinking about making a piece on the theme of journeys. Like a road movie. Or a traveler's notebook. Or like the second unit in a film – when the scene has been played, and the image cuts away to the landscape going by. This started me thinking about Schubert's devastating and haunting "Winterreise" (Winter Journey), so I used some melodic material from Schubert as a found object in parts of my new piece.

— Max Richter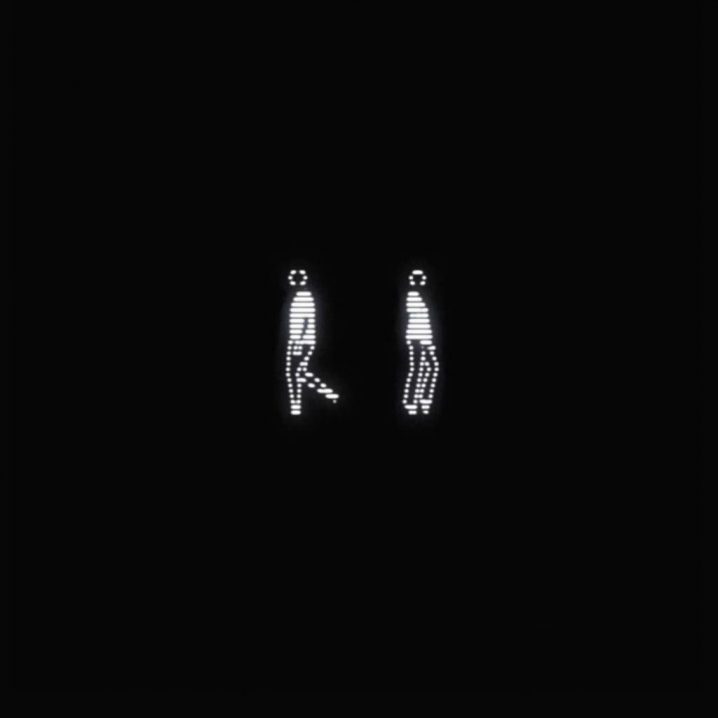 Tell us about the experience of composing a score for ballet.
Wayne called me up. It's usually like that – a bolt from the blue, and suddenly something new is happening – actually, I wouldn't have it any other way – planning is overrated. Wayne's entire brief to me was "It's 25 minutes long, Max…" So I just wrote lots of material, and we started a sort of conversation about what we all doing (including the images by Julian Opie too). After a while, a sort of organic structure started to happen, and the thing took on its own momentum. I made a few initial recordings for the dancers to rehearse with and things just evolved in the usual random sort of a way…
How does it feel to have your music interpreted through dance (and I suppose, vice versa)?
I love to collaborate – it has almost always been a fun and interesting experience, and I'm always fascinated to see how other people view what I'm doing because my own perspective on what I'm up to is completely null and void – I'm just too close to it to make any sensible judgments.
What is the central theme in Infra, and where did you draw your inspiration from to capture it?
Infra means 'below' [in Latin], so the piece is all about hidden, buried, maybe forgotten, or overlooked things – of course, since I'm a bass head, it also allowed me to use some of my favorite low-end machinery… For me, the radio wave signals mean something akin to the themes I've mentioned – also we are coming to a time when there will be no shortwave atmosphere out there – it's thinning out all the time, so it's nice to preserve these wonderful textures.
I must be honest – I wouldn't recommend this album to the heartbroken. The sweeping melodies will pull your soul apart and squeeze the last remaining tears from within your withered heart. Saturated in sadness to the point of total and complete desperation, some of the tracks become contenders for Music for my Funeral – a collection of tracks I have been preparing for… well… that one final farewell. Ten years later, and I'm still listening to Infra, it's melodies as poignant as the day I heard them first. Many are by now ingrained in my whole being, the way Max Richter's music usually behaves. These days I am also listening to Max's VOICES album, which is being followed up by a new EP, All Human Beings featuring international narrators. Be sure to read my Interview with Max Richter for more on that.