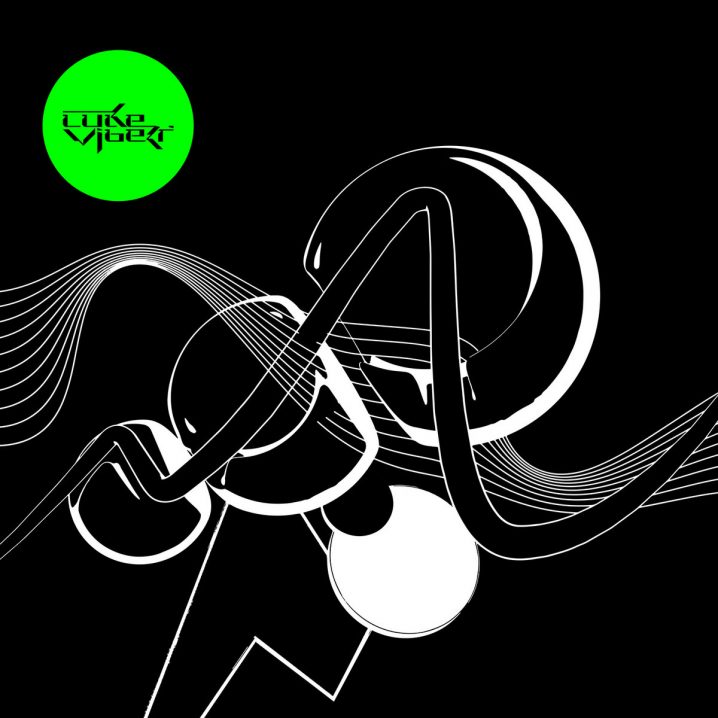 A couple of weeks ago, Instagram rolled out their answer to Tik Tok, and I immediately jumped at the opportunity to introduce the young generation to what I consider "quality music", by making 15-second reels of some of my favourite albums. Somehow, I found myself gravitating to and traversing the years of Autechre, Boards of Canada, Aphex Twin, quickly landing on the electronic music of my youth (including the 1992 track by Alpha Team – yes, I'm really dating myself here), and in the process reflecting upon that nagging question of "whatever happened to" that artist or that genre. Whatever happened to happy hardcore, rave, and, most importantly, jungle? And, oh wait, I'm not the only one still stuck in the nostalgia of early electronic music, played under the bridges, in the warehouses and outdoors. London's Design Museum has put on an entire exhibition, titled Electronic: From Kraftwerk to The Chemical Brothers, and once inside, I found myself staring at an invite from a party at New York's Twilo in 1997, which I'm pretty sure that I've attended – it featured NYC's finest hard house spun by Frankie Bones. Meanwhile, the one and only Luke Vibert, aka Plug, Wagon Christ, and Amen Andrews released not one, but three albums in the last three months! I'll touch upon the latest two a bit later, but for now, I'd like to focus on the memories that this grandaddy of Amen break has brought forth in this absolutely smashing jungle record!
In the 90s Vibert has put out music ranging from techno to trip-hop to drum'n'bass on all the monumental labels, including Warp, Planet Mu, Ninja Tune, and of course, Richard D. James' Rephlex Records. In 1995, as Plug, Vibert combined d'n'b with breakbeat and plenty of jungle to create a new subgenre, drill'n'bass, which would continue to evolve in the more than capable hands of Squarepusher and Aphex Twin. His 1996 album, Drum 'n' Bass for Papa still withstands the test of time [side note – it was later put out by Trent Reznor's Nothing Records]. At the heart of these tracks, and the ones produced later by another of Vibert's alter egos, Amen Andrews, lies a twisted, broken, and chopped up Amen break – the most sampled 7-second drum beat that was originally performed by Gregory Coleman in 1969 (!) and subsequently got picked up by hip hop, breakbeat, and of course, drum and bass. I won't delve into the history of this topic here – there are plenty of articles and YouTube videos out there on the fascinating subject. But what remains to point out is that there are plenty of fans of jungle music, myself included, and with this record, titled Luke Vibert presents Amen Andrews, we turn the time back, in the much needed, improved quality of production, with Vibert truly leaving no prisoners behind when it comes to breathing new life into the genre.
I suppose you could call it futuristic retro…

— Luke Vibert
Digging through his vast catalogue of samples, Vibert dusts off not just the sampled beats [with Amen break being the most prominent, of course], but also individual vocals, sound effects, and piano chords. These are very much familiar to my attuned ear, and I instantly recognize the snipped weaved into the sliced-up beat. What is especially appreciated on this album is the upgraded deep (and I mean DEEEEP) bass that drops with the syncopated rhythms, instantly evoking that late-night warehouse feel when the cheap but super large bombastic speakers vibrated all of the insects out of their holes in the cold stone walls. On fourteen smashing tracks, Vibert doesn't even bother with the melodies, layering easily identifiable drum patterns on top of each other in a broken stream of consciousness, accented only by the bass. And who needs melodies, when this impeccable collection is essentially a time machine into the early days of electronic music?
As I mentioned earlier, following the release of this album, Luke Vibert also put out two more records: Luke Vibert presents Modern Rave, and Luke Vibert presents Rave Hop. I've listened to all three, but have been mostly returning to the beloved Amen Andrews. On Modern Rave, Vibert takes a similar approach of re-using known samples and beats, but these are mostly in the genre of what was known as 'dance music' back in the 90s – think C+C Music Factory, Black Box, and SNAP! [god, do you remember these acts?]. On his third record, as the name already suggests, Rave Hop touches upon the more smoked-out lounge beats, which could date back to the names like Deee-Lite, Moloko and possibly even Real 2 Real. Although I appreciated the flashback, for some reason, these last two don't evoke such strong nostalgia as Amen Andrews for me. But it is the latter that is the highlight of this 'trilogy' [who knows, there may be others] that I find myself responding to over and over, if not for the Amen break, then at least for the bass.