… macroscopic sounds fusing together into a grandiose orchestra…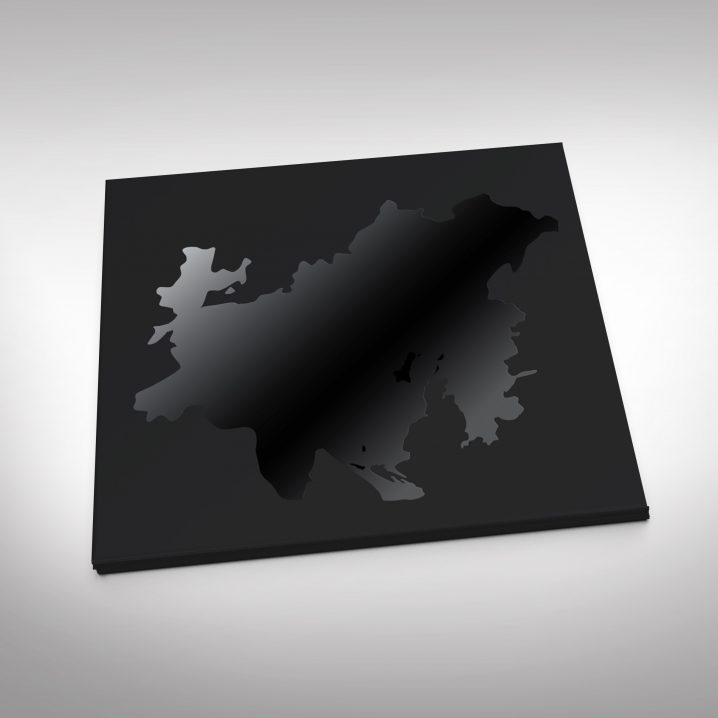 This is a pretty special entry in the series of my RECITAL articles. Not only is it a retelling of my repolished words from the original review back in 2008 of Stephan Mathieu's fifth full-length album, but it also coincides with a reissue of a new master of Radioland, which features an additional CD containing an unpublished 50-minute live performance captured in November of 2005 at Lampo, Chicago, titled "Kern". So it's a two-for-twofer, you may say: a recital for a remaster. Previously published by an Italian Die Schachtel imprint, this reissue appears on Mathieu's very own Schwebung label focused on solo and collaborative works released in full resolution digital and physical formats. So now, without further ado, let's dive into this radiance…
I was sitting in the waiting room. Waiting. The only external factors affecting my senses were the parallel lines of the desks and the chairs, the subdued colours of the withered walls, and the music of Stephan Mathieu in my headphones. I looked over to the clock, and the hand stood still. I turned my head sideways, squinted, and waited. Finally, the hand moved. One second has passed. Then the parallel lines began to move, the chairs rippled against the desks, and the colours of the walls bled onto the carpet. My presence smiled, exited the waiting room, and slammed the door shut behind me. I snapped out of my reverie, as the clock has jumped ahead one meagre second.
The music on Radioland has a tendency to spread through reality its invisible tentacles of sound and invade every frequency with its incredibly thick palette, turning inaudible noise into sound, into music, into white noise again.
Radioland is Mathieu's fifth full-length release, and here's the kicker – it has been 'exclusively based on real-time processed shortwave radio signals', down-casting the higher frequency wavelengths into an audible spectrum accessible by the human ear. German-born Stephan Mathieu has been working with digital and analogue processing techniques for more than a decade. His work is captured in an extensive discography concentrating on experimentation with sound, audio installations, and unique live performances.
The original 2008 recording was a limited-edition release on a Milan-based Die Schachtel label. It was pressed on a transparent disk, Plexiglas body, with a clear acetate multi-fold cover. A real beauty to hold. The upcoming reissue is a limited edition of 200 copies appearing on Mathieu's own Schwebung imprint. This double-CD edition with a 6-panel 350g cardboard is scheduled to be released around August 8th, 2019. Pre-order your copy now, and get the 24-bit / 88.2kHZ lossless downloads before the street date! Still a favourite in these lands…