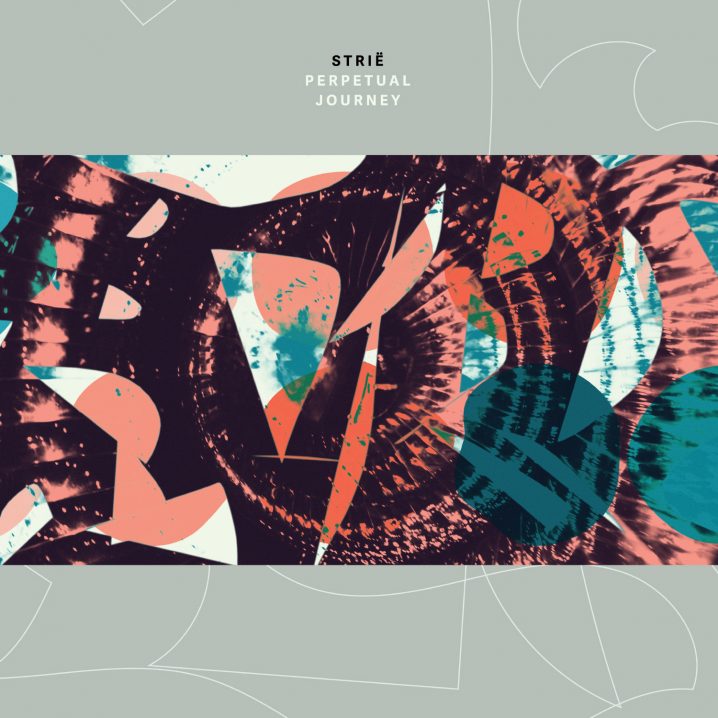 I'm always slightly worried when I meet my favourite composers face to face. Not nervous, may I add, but indeed a little worried. What if the image I've created through their music does not match up with who they really are? There've been a few very rare instances where that has caused me to reconsider my assessment [and unfortunately even affected the way I listen to the artist's future work in a slightly negative way], but in most cases, observing the composer through my mind via their output has enabled me to construct an intimate portrait of their real-life persona… and I'm not wrong with Strië! Having followed her output since Õhtul on Time Release Sounds, I'm a little [selfishly] happy that Olga Wojciechowska has finally come out under her true name, and I don't have to carry yet another secret. And meeting her in person has enhanced that understanding.
On Perpetual Journey, Wojciechowska's sound is a little dark – exactly how I like it – weaving six pieces of cinematic beauty into a flotation device capable of rescue from your deepest waters. The modern classical aspect of the compositions, uniting the synthetic elements (like that deep rumbling bass) with their organic counterparts (the strings and a distant voice), creates a fusion of breathing sound waves, befalling against the shore of your imagination in their perpetual ebb and flow. With acute attention to atmospheric detail, Wojciechowska paints a textured portrait of the alluring world that is within, from which this artist speaks with music so that all the other senses can ease up.
Inspired by the true story of Laika, a stray dog sent into space by Soviet Russia in the 50s, Perpetual Journey speaks of the emotional journeys and strange fates that entangle our lives. An intoxicating ascent into the upper atmosphere and beyond, Strië's collagic style is profoundly felt on these six compositions; fragments of sound layer up to create an ever-deepening sound stage, bound together with layers of static and hiss.
This Serein record is only twenty-four minutes in length, and so it's no wonder that I flip over the twelve inch and put the needle down once again. Wojciechowska's previous record under her real name, Maps And Mazes (Time Released Sound, 2015) has appeared on our Music For The Film Behind Closed Eyelids best of the year list, while her last album as Strië, Struktura (Serein, 2015), has taken up a spot on the Music For The Frosty Night When I Miss Your Warm Light in the same year. So it's no wonder that she's here once again. Be sure to also check out her contribution to Nathan Fake's Providence Reworks: Part II (Ninja Tune, 2017), and the exclusive mix she made for Headphone Commute podcast, titled The Surfaces of Things. Perhaps this "coming out" of sorts will open up more doors, but most importantly enable Olga to be free of self-imposed constraints, and share with the world her true beautiful self.