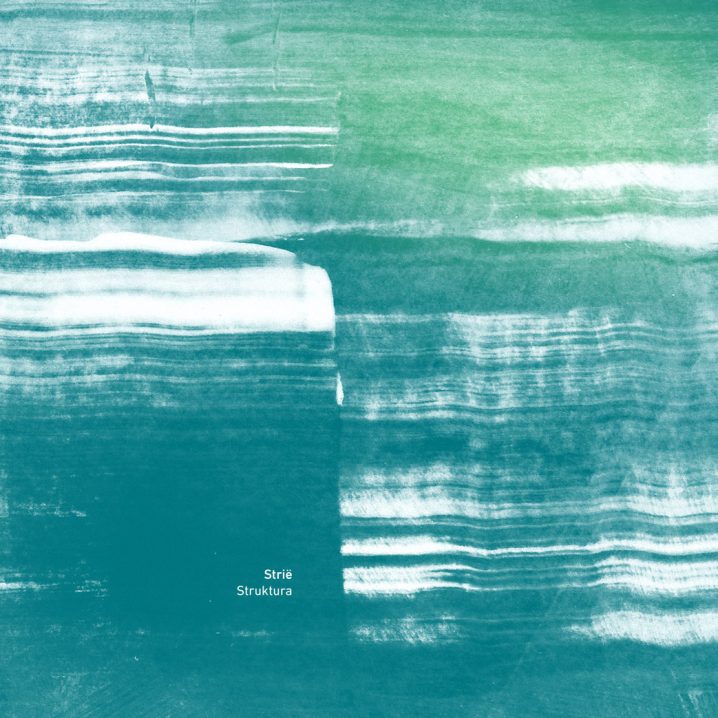 Iden Reinhart first appeared on the scene back in 2010, with her Sléptis debut on Soundscaping Records. I finally got a chance to properly cover Reinhart's second release as Strië on Time Released Sounds back in 2012, and Õhtul was featured on Headphone Commute's Best of 2012 list, Music For The Frosty Night When I Miss Your Warm Light. The third proper album from this somewhat mysterious artist is released courtesy of Serein records, and this time I must take a moment to allow the curtain of shadowy background remain, while I focus strictly on the music within.
The sound is immediately dear to my ears, with its lo-fi aesthetics, cinematic soundscapes, and noir-fi atmospheres. If the esoterically named hauntology style was indeed a real genre, Strië's approach at production, composition, and sonic environment shall gain her a worldwide recognition among the purveyors of these moods. Shuffling textures, ringing telephones, somber pads, and, from what I think I hear, real and processed strings, make up the palette with which the stage is soaked and layered. Grayscale themes are carefully placed among the looping phrases of near dusk, to paint a somewhat eerie scene where pensive pictorial fragments fit into a collage of tranquility and disquiet.
Inspired by modernist painters of the twentieth century, each track on Struktura shares its name with an abstract work of art. Many of these works can be viewed online and give some insight into the inspiration behind the music. One of the appeals of abstract art of any kind is that it is ambiguous and open to interpretation. There is pleasure to be found in viewing or hearing something without a definite narrative, allowing the mind to wander and find its own meaning.
The level of abstractions is present in these sonic interpretations of their visual counterparts, but unlike the precise geometrical outlines of "Chance and Order" by an English painter Kenneth Martin (1905-1984), its parallel musical composition by Reinhart is softer, polished and warm. And although the artist urges us to absorb the composition without a "definite narative", that undefined, vague and indistinct narrative is definitely there. Perhaps it is the overall character of the pieces appearing on Struktura that gives this wonderful album a certain fabric of delicacy, aura and mood. And that's exactly what I love about it!
The music of Strië gets better with every sip, slowly dispersing its vapors into the dense summer air, seducing the listener with its intoxicating fumes. This is an album you'll find yourself drifting to in the twilight, losing your ground and contact, unbending the rigid, and then letting go. And please try not to lose sleep over the true identity of this reclusive composer – simply remember that music is more important in this very special case. Highly recommended for fans of Olan Mill, Antonymes, Dictaphone, Elegi, Erik K Skodvin, Kreng, and of course, Marcus Fjellström.
striemusic.wordpress.com | serein.co.uk
©
Words by HC