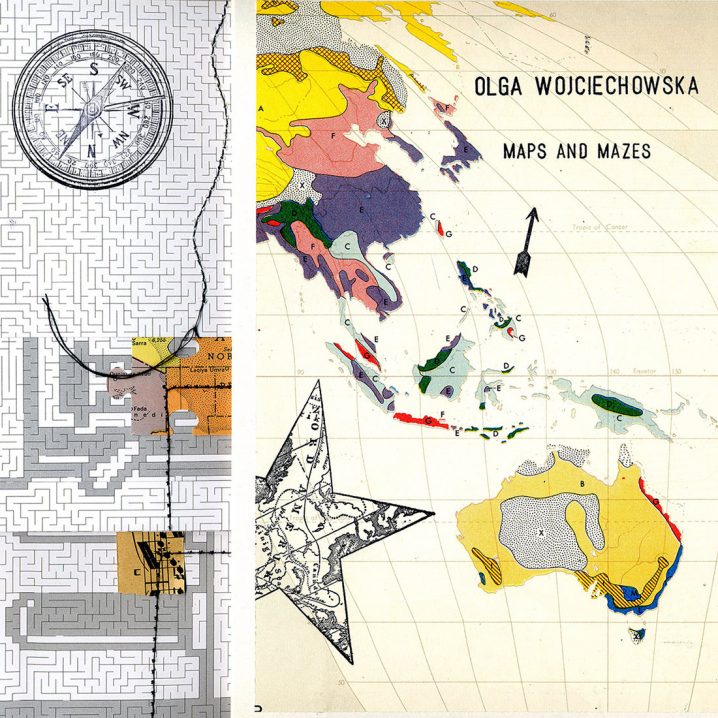 Time Released Sound is a music label from California, rewarding our ears with timeless ambient, electro-acoustic, and modern classical releases, and our libraries with cherished, limited edition, hand-made little packages. TRS has been covered by Headphone Commute since its beginnings in 2011, and it looks like the label has no plans in stopping (which is great news for us), polishing off this year with another precious gem: a collection of compositions from a [sort of new] Polish composer (and violinist), Olga Wojciechowska. Since 2008, Olga has been working with an acclaimed Belgian choreographer, Sidi Larbi Cherkaoui, creating music for Puz/zle, Genesis and Pluto performances, so one immediately anticipates somewhat cinematic, dance-inspired pieces, and here, Maps And Mazes doesn't disappoint.
This is introverted music, inspiring feelings and thoughts, but not so much as if your ears were a blank canvas – on Maps And Mazes, Wojciechowska paints a slightly sentimental story, inviting the listener to follow along her lifelike, picturesque passages, to a very personal, secluded and nostalgic place. Tracks like "I'm Never Not Thinking About You", "Resonating Memories" and "Walk My Shadow Home" evoke regretful black-and-white images, flickering between the minuscule electronic treatments of stringed instruments, brass and voice. There is something instantly familiar in all of this, as if a short-lived memory of last night's dream quivered on the edge of consciousness with the swirl of milk in my morning coffee… and then hastily dissolved… I've been here before… without a map, without guidance…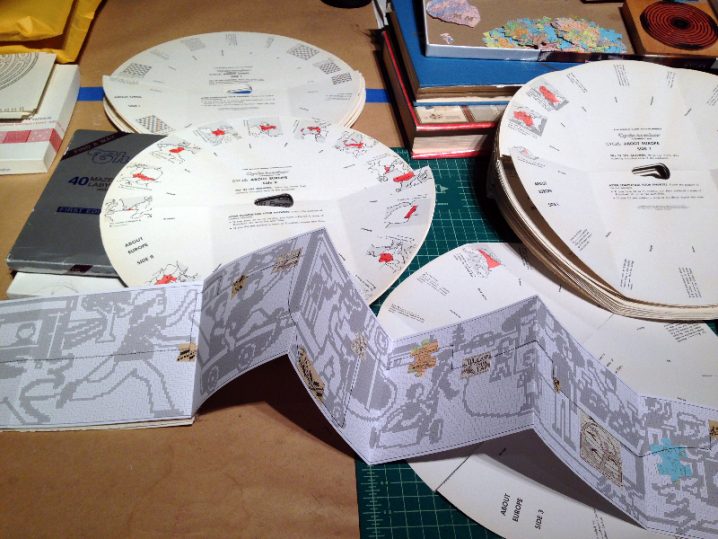 [Maps And Mazes] is a stunning collection of electronically treated modern-classical beauties… somewhat dark and moody at times […] yet always elegant and absorbing… 
TRS is honoring the album in three editions: digital, compact disc, and deluxe packaging. The latter comes in a "hand sewn booklet composed of translucent vellum maps, threaded and intricate mazes, a fabric pouch for the factory pressed disc, all stamped, punched, hand worked and enclosed in a large circular and reconfigured antique educational chart." Limited to just 65 copies, this may be a perfect gift that you give yourself (or a loved one) this holiday season. Recommended for fans for everything on TRS, plus music by Christina Vantzou, Olan Mill, Antonymes, Orla Wren, A Winged Victory For The Sullen and Wil Bolton.
olgawojciechowska.com | timereleasedsound.com
©
Words by HC