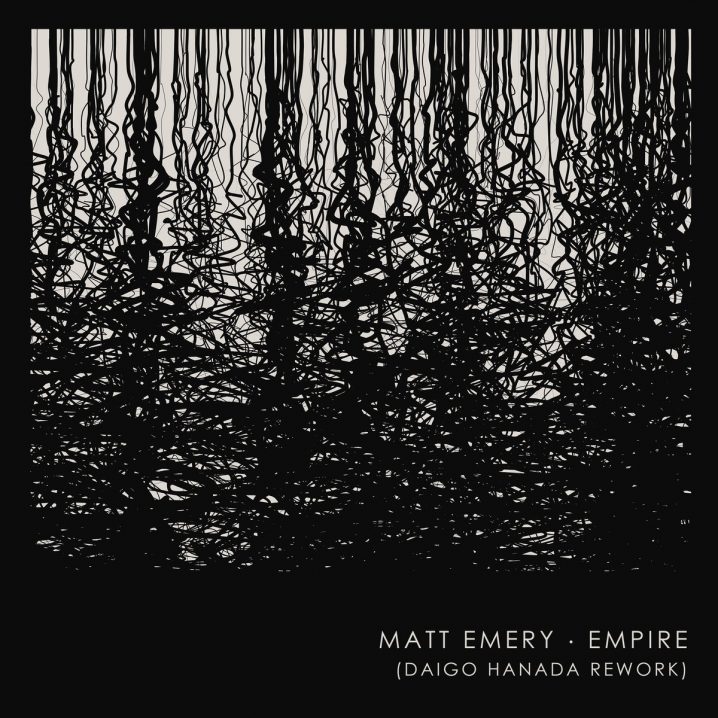 This video premiere is like two gifts in one! Perhaps even three! First, it's a rework of a piece by Matt Emery, a London based pianist and composer whom I got to know just a little better since I moved to this side of a pond – and let me tell you, Matt is extremely kind, talented, and generally a good human being. You can tell that just by looking at his eyes. He's going to have a bright future, I tell you, and I can't wait to be alongside for the ride! "Empire" is one of my favorite tracks on his same-titled album, released by Injazero only a few months ago, in September, and I've already featured this piece on Headphone Commute Daily live-updating playlist on Spotify!
Second, it's always amazing to witness one composer reworking the music of another. It's a nod of recognition higher than these words. In this case, the honor goes to (and returned by) Daigo Hanada, whose solo piano debut, titled Ichiru I've only praised in May of this year. Released on Évolène Lüthi's Moderna Records, the album immediately grabbed the spot among my favorite pieces from modern classical composers. And last, but not least, we get a beautifully shot intimate video, focusing on a view I'm too familiar with, of microphones and hammers, of fingers and of keys, of quiet gentle playing. Indeed I am excited by this one, folks, and hope that you enjoy it just as much!
Original song composed by Matt Emery. Recomposed by Daigo Hanada. Piano and additional production by Daigo Hanada. "Matt Emery – Empire (Daigo Hanada Rework)" is out on Moderna Records, available for streaming on Soundcloud and Spotify and a high-resolution download on Bandcamp.