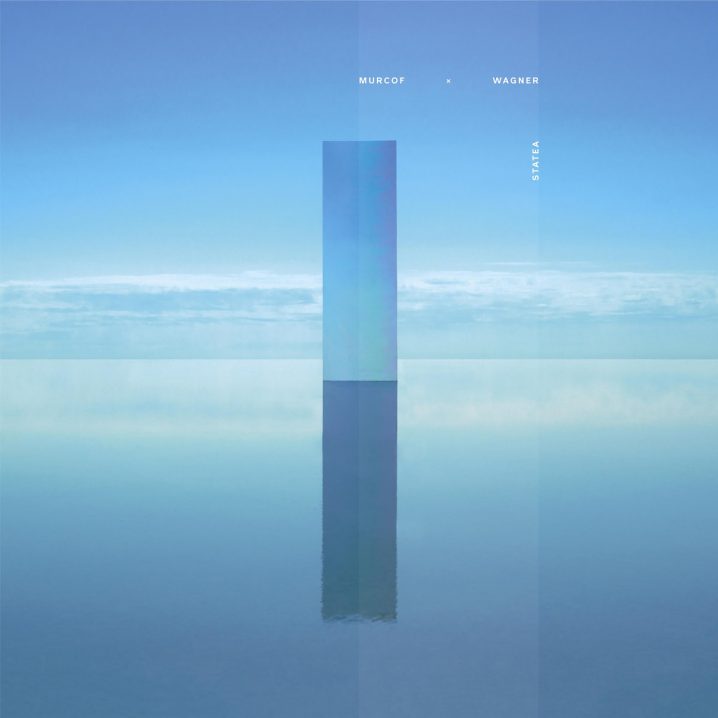 So I guess the Infiné label wasn't just teasing us when it promised its fans a full-length album, following the announcement of the EP01 release it has put out earlier this year (April, 2016). Here we are, nearly six months later, and Statea LP is as gorgeous and wondrous as expected, definitely worth the wait. If you missed EP01, which features two variations each of Erik Satie's "Gnossienne 3" and David Moore's "What Arms Are These For You!", don't worry – the album includes Satie's piece, and seven others, that will hopefully keep you in awe and satisfy all of your cravings, because here's where Fernando Corona (aka Murcof) and Vanessa Wagner are at their finest – a collaboration made in heaven.
If contemporary, neo and modern classical pieces could be married with electronica, ambient and drone, then Corona and Wagner have consummated the best of those worlds to produce a record that covers not just the finest aspects of my favorite genres, but also their unique interpretations of already familiar pieces. Here is a beautiful track by John Cage performed by Wagner on the piano with bare minimal aesthetics and effects that let the notes ring out into a slightly detuned reverb and back, until, half way through the 10+ minute piece, the synths blend in, followed by the first signs of a rhythm even later, picking up and carrying forth the story which is about to unfold. So sit back and enjoy the ride.
Both classically trained, their career paths took different trajectories, but converged toward the same enthusiasm when it comes to minimalism. The project was initiated in 2010 at InFiné's own creative retreat – the Workshop InFiné? festival in Normandoux next to Poitiers in France. Six years on from that initial meeting, and many captivating performances later, they've crafted a unique studio album that captures the essence of their concert. 
Perhaps the most startlingly gorgeous track on the album is "Avril 14th" – that's right, kids, Murcof and Wagner's interpretation of the one and only piece by Aphex Twin. Here, unlike with the rest of the classical pieces that get more electronic treatments, we witness nearly the opposite – a classic electronic piece in the hands of the multi-award winning French classical pianist with a perfect pinch of glitchy goodness by the Mexican modern-classical ambient star. Without sneaking a peak at a tracklist, the piece comes on as a nearly forgotten memory, first with a tease of effected synths, and then with its strikingly momentous melody.
The charmingly unnerving "Musica Rocercata No. 2", composed by György Ligeti as an "ex nihilo" piece, is both, minimalist and maximal, developing within a few single pitches, yet extravagant dynamics and timbre. Here, piano and electronics compliment each other on a grander scale blending into the negative space left by the sounds. We are also rewarded with the couple's unique rendition of pieces by Arvo Pärt, Morton Feldman, Valentin Silvestrov and John Adams. The originals are all experimental, avantgarde and minimal pieces, but in the hands of Corona and Wagner they take on a whole new life. This is where electronic and acoustic music find the perfect balance – which is precisely what Statea represents. Highly recommended!