Lost in Time plunges us into perpetual renewal, each ending leading to a new beginning.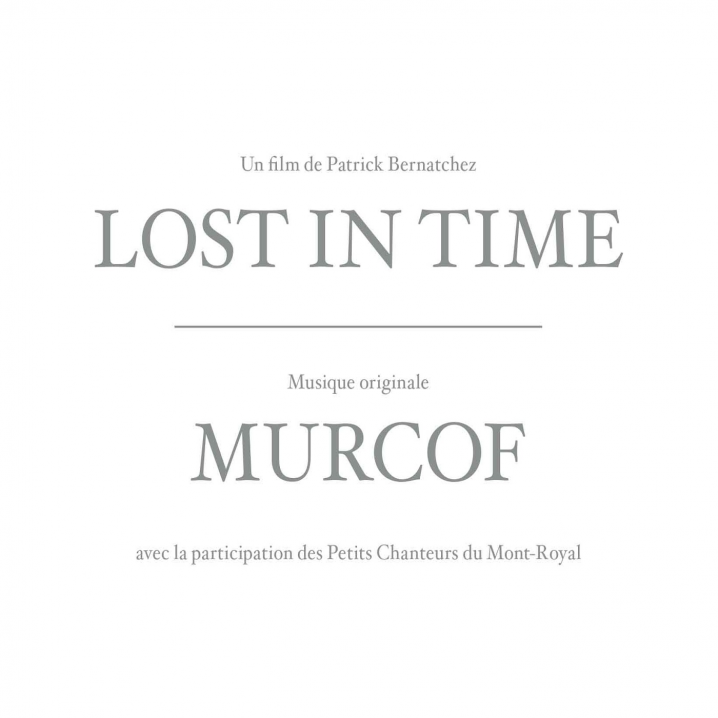 Lost In Time is a pretty exciting new offering, from one of my all time favorite cinesonic producers, Fernando Corona, whose project, Murcof, I've been following since his Leaf days, back in 2002. This release is a bit unexpected, and it's also fascinating to find it on Glacial Movements [although, not too surprising] which has been behind many of the celebrated albums of the last decade. Lost In Time is indeed a soundtrack to Patrick Bernatchez's same-titled film "a sound project that is part of the explorations around Bach's "Goldberg Variations" initiated in Berlin in 2010," but, unlike most cinematic scores, this album can be enjoyed completely on its own, performing to the story in your mind.
The journey begins with a pretty drone-like, bleak, and eerie opener, sparse in fluctuations of the themes, but incredibly textured in frequency and dynamics. I always want to play the "Introduction" pretty loud, before it subsides into a splendid choral piece, performed by Les Petits Chanteurs du Mont-Royal, an all-boys choir from the St. Joseph's Oratory of Mount Royal, in Montreal, Canada. At first, this mere transition seems a little odd, but as the forces of light and darkness battle on the stage, the powerful scenes of prophecy and revelations are unveiled. I absolutely love the nearly demonic growls of the synthesizer, the sounds of which I recognize from Corona's collaboration with Vanessa Wagner on Statea (Infiné, 2016), engage with the solo keys of the piano, acoustics of the space, and most importantly, the overall perception of movement through sound.
In Lost in Time, two parallel narratives intertwine: the first follows a helmet-clad, faceless horse and rider adrift in an indeterminate landscape of ice and snow, quite literally lost in time and space, while the second seems to allude to a strange scientific experiment […] The protagonists – two beings bound by a certain mutual dependence – are forever trapped in a time loop where life and death ceaselessly rotate.
This is a stunning composition of contrasting forces, each playing against each other in a perpetual tangled ballet. One can nearly extract the religious references from the aesthetic and the concept, or one can simply relate to the music through saints and through demons of their own. The particular use of the angelic Latin chanting by the church choir propels the album to a nearly spiritual experience, without sounding too dogmatic of its essence and its sense. A brilliant entry in the already magnificent catalog of music for this artist and the label. A standing ovation from me!