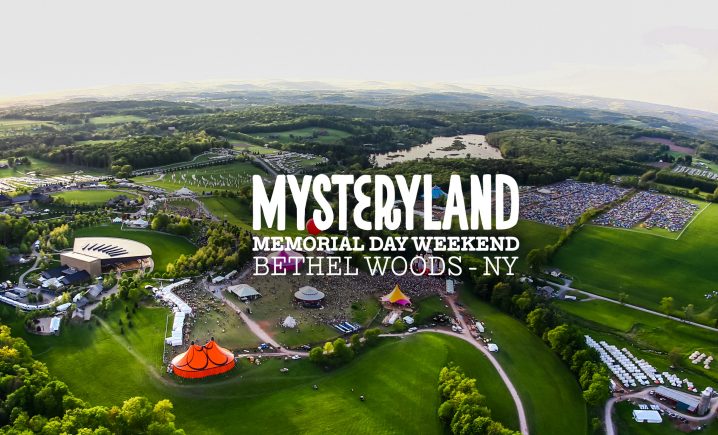 I'm getting more than a little excited about all of the upcoming festivities this spring and summer. First up, is my stopover at Mysteryland, the electronic music culture & arts festival over on the Woodstock' 69 Grounds, during this Memorial Day Weekend. I am immediately delighted to set my feet on the dairy farm in the Catskills, New York, where back in August of 1969, during a rainy weekend, 32 monumental acts created a pivotal moment in popular music history. Now, the flavor of 'popular music' has changed in the last 46 years, but history can be remade over and over.
Mysteryland dates back to 1993 and is now the world's longest-running dance festival. With a clear focus on culture, art, talent, creativity and sustainability, the festival takes visitors to inspiring and surprising worlds where literally anything is possible.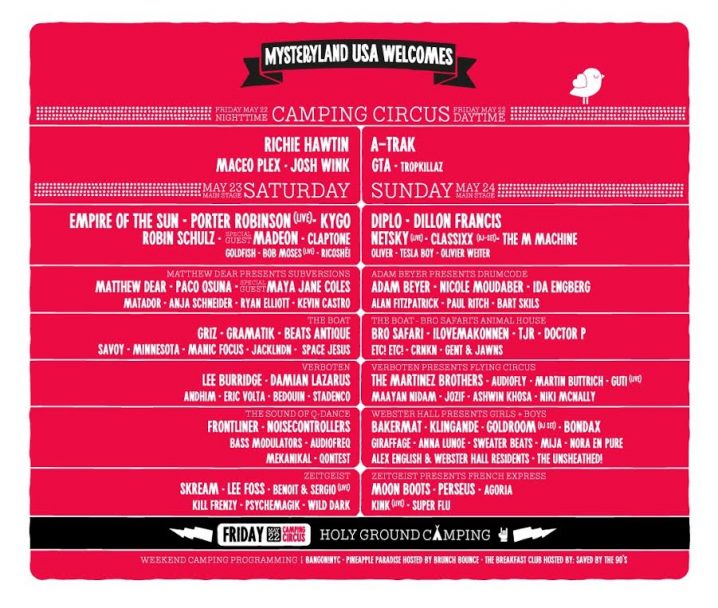 The second edition of the festival features curators from around the world, including Verboten, Webster Hall, Adam Beyer's Drumcode, Jamie Jones' Paradise, French Express, Q-Dance, BangOn! NYC and many others. Among the many EDM, nu-disco, and house showcases, I think it's safe to say that you will find me dancing at the Drumcode stage, where Adam Beyer, Nicole Moudaber, Ida Engberg, Alan Fitzpatrick, Paul Ritch and Bart Skills will be dropping some of today's most influential techno. I'm also planning on attending The Boat bass stage for some latest tunes from Gritz, Gramatik, Beats Antique, Savoy and many others.
Besides all of the music, New York's Smorgasburg Food Fest introduces its very own lineup of select New York City vendors, offering some of the best culinary options. This is not your typical food cart fare. The options will range from slow cooked meats, decadent cornbread, or maple bacon stick. And of course, many festival goers will be able to delight in vegetarian, vegan and even gluten-free options. Moby would be proud.
If you plan on attending, grab you camping tickets while supplies last. You can bring your own tent or secure a spot in the multiple luxury Holy Ground. Weekend and day express shuttle passes are available from NY, NJ, and PA and major nearby airports. See you there!