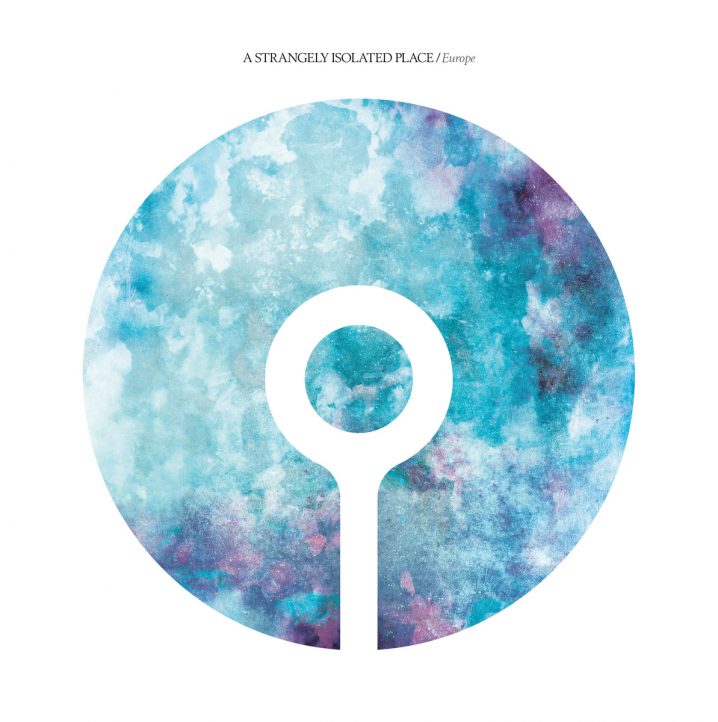 Based in Portland Oregon, A Strangely Isolated Place is both a music community and a label that produces excellent recordings centered around evocative themes and concepts. Their latest V/A compilation, Europe, is perhaps one of their most exquisite and noteworthy releases. It is "a meticulously curated compilation inspired by some of the most beautiful locations on the continent… a journey experienced through the eyes and ears of the artists, capturing their memories, travels, tributes, and exquisite musical depictions."
The excursion begins with a patient walk along the sands of Kalathas Beach in Greece, the home country of ambient/experimental musician Dalot (Maria Papadomanolaki). Then we join Halo (Pasquale Riviezzo) for a glimpse of Zurich, Switzerland shrouded in misty rain. Another city portrait follows, this time one of London painted by 36 (Dennis Huddleston) in a rare performance on solo piano.
Reflection turns to exhilaration on the next leg of the journey, beginning with the vivid atmospherics of Horizontal Excursions (Roger Martinez) who conveys the wonder of a walk down from the Alto de Garajonay into the valley of El Cedro on the island of La Gomera, Spain. From there the gorgeous guitar lines of Bjorn Rohde carry us along his through his memory of a tour through the Pyrénées mountains. Then we are whisked back to the Iberian peninsula, this time to the Andalusian plain in Spring courtesy of Marsen Jules. Finally the simmering bass lines and propulsive drumming of Dextro (Ewan Mackenzie) lifts us to the high point of the Isle of Barra in the Outer Hebrides of Scotland.
A reflective mood is reprised in the final leg of the journey, first as we stand beside Parks (Igor Bystrov) as he takes in a vast landscape after missing the last ferry out of Helsingborg, Denmark en route back to Russia. We join Carbon Based Lifeforms for a melodious walk through the forests of East Gothenburg in their home of country of Sweden. And, finally, we stand on the north shore at the edge of Reykjavik, Iceland and look out on the endless horizon to the gentle atmospheric beats of Yagya (Aðalsteinn Guðmundsson).
Each of these tracks is accompanied by expressions from the artist about these places and the fact that they are both meaningful and inspiring to them comes across powerfully in the music. The listener breathes in the atmospheres and feels the wonder. Thanks to the unifying concept, thoughtful curation, and careful sequencing, Europe is much more than the sum of its individual parts. Granted each track shines and stands fine on its own, but the album is a coherent and enlightening journey that works best as a complete experience. Some credit also goes to the fine mastering by Rafael Anton Irisarri, our travel guide if you will.
astrangelyisolatedplace.bandcamp.com/album/europe
©
Words by Brian Housman of Stationary Travels