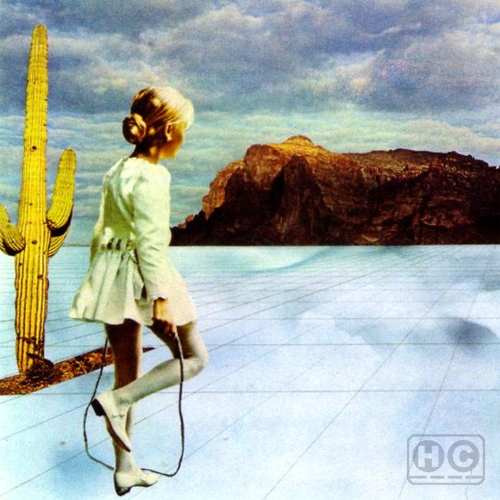 Today we have a short but very sweet mix from Escape Art, the man behind the label and the latest compilation series, Air Texture. Profiled in our Sound Byte entry, Air Texture pays tribute to the ambient series that have introduced us to many amazing artists in the past, and continues to carry on the tradition of innovative sounds with one of the most fantastic rosters around! This exclusive mix is a sample of tracks featured on the compilation, exploring a particular theme:
Repetitive musical structures reached high levels of sophistication in a number of world cultures (Javanese Gamelan, Ghanaese drumming, Indian tabla, Pygmy songs). Some early medieval European music also employed repetition as a basic formal element, but at some point in the middle ages, music in Europe began developing into a different direction. The great works of classical music were complex harmonic structures but still needed rhythm and repetition primarily as a means to give them form. Rhythmic, repetitive, modal music as practiced elsewhere on the planet was not considered primitive – rather essential to the cultural and expressive fabric.
The compilation is available on iTunes, Beatport, Boomkat, and Kompakt.
Tracklisting
1. The Green Kingdom "Kalimba Sketch" (Air Texture Vol. I)
2. Rafael Anton Irisarri "Flowstone" (Air Texture Vol. I)
3. Andrew Thomas "Black Sky, Bright Sun" (Air Texture Vol. I)
4. loscil "Hyphae" (Air Texture Vol. I)
5. Dario Marianelli "Wandering Jane" (Jane Eyre Soundtrack, Sony)
6. Brian McBride "At A Loss" (unreleased, Air Texture Vol. II)
7. bvdub "Tried So Hard" (Air Texture Vol. I)
[ S T R E A M ] | [ D O W N L O A D ] | [ P O D C A S T ] | [ i T U N E S ]