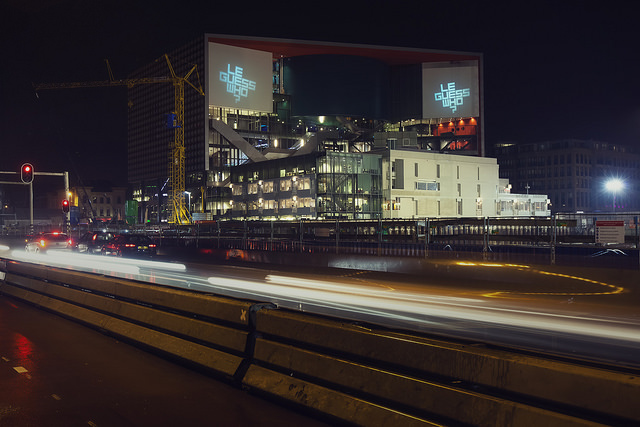 TivoliVredenburg © Erik Luyten
"All the way from New York?" they wondered out loud. They didn't think the festival was that popular outside of the Netherlands, let alone Europe. Le Guess Who? was founded by Bob van Heur and Johan Gijsen in 2007, and over the last seven years it grew from a small gathering (curiously showcasing Canadian acts) into an experimental, drone, and noise powerhouse with some international heavy hitters, so it's no wonder that I took a mini vacation to Holland to spend an extended weekend in Utrecht. Home to the largest university of the Netherlands, Utrecht is only 30 minutes away from Amsterdam by train, and serves as an ideal travel hub, situated among the century old architecture, picturesque canals, and a very vibrant night life.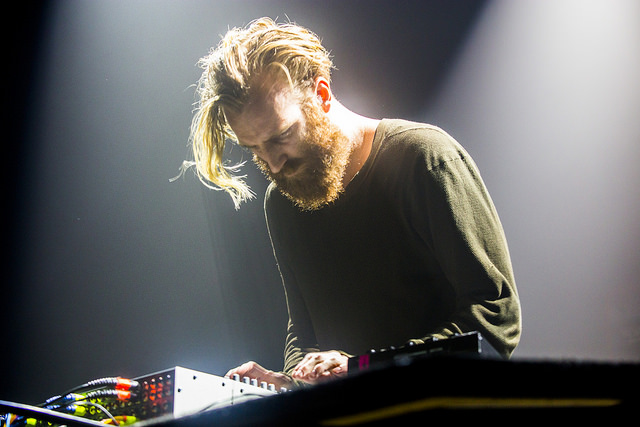 Ben Frost © Erik Luyten
Unfortunately, my arrival on the first day of the festival was met with an extremely untimely illness (caught a day before the flight), and I was forced to retire for the first night, in my home away from home – a beautiful local airbnb apartment to which I'll definitely return. And while I was gathering my strength with extra strength potions of zinc, vitamin C, and pain relievers, I missed the first wave of performances, most regrettably from the Mouth To Mouth showcase with Xiu Xiu, Silver Apples and Ben Frost. My consolation for the latter was a Frost show I caught at Mutek about six months ago, and so I hit the pillow in hopes to wake up in better spirits.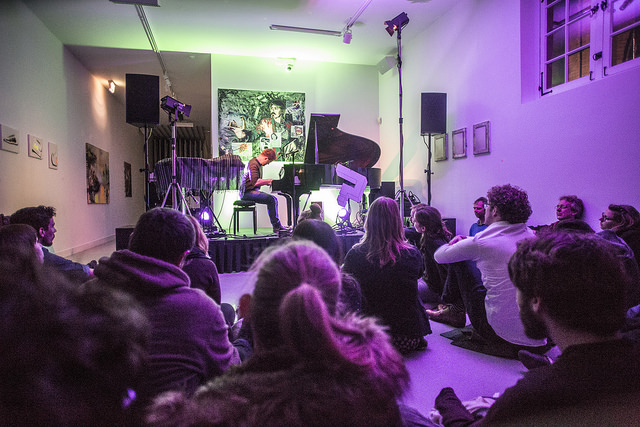 Carlos Cipa © Erik Luyten
And miracle of miracles (yes, sung to that "Fiddler on the Roof" tune) I woke up feeling a lot better, ready to hit the streets of the city, bathe in its brisk low-light sunshine, and even travel for a short day trip into Rotterdam! But never mind about me, you're here to read all about the music, right? Friday's festivities began at around 8pm, with about 10 venues simultaneously showcasing their wares, ranging from hard-edged fearless rock riffs by London-based Dracula Legs, to the gorgeous "androgynous pop" vocals of Norwegian Jenny Hval, to the lo-fi field-noise of the Swedish trio Tape (check out their latest release Casino on Häpna), and the neo-classical piano arpeggios of Carlos Cipa (pick up his recently released All Your Life You Walk sophomore album on Denovali).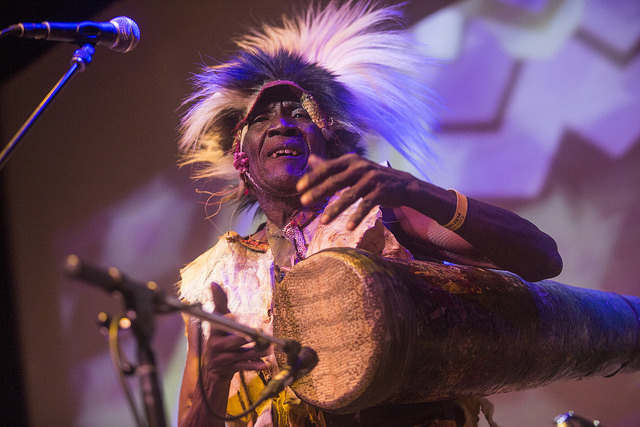 Ogoya Nengo & The Dodo Women's Group © Erik Luyten
Yet even after the impressive performance by Dr. John & The Nite Trippers, with its flawlessly pristine New Orleans R&B and jazzy funk, the winning showcase of the night awarded by my soul went to Ogoya Nengo & The Dodo Women's Group, with one of the first performances outside of Kenya. This may have been the very first time that I have witnessed a raw percussion rhythm laced with a very human vocalization, straight from the folk groups near the Kenyan shores of Lake Victoria. This "unfiltered declaration of the song as an universal language" forced me to get out of my seat and dance to the tribal and mystical beat. A truly unique experience that I won't forget. Be sure to pick up their Rang'Ala debut courtesy of Honest Jon's Records.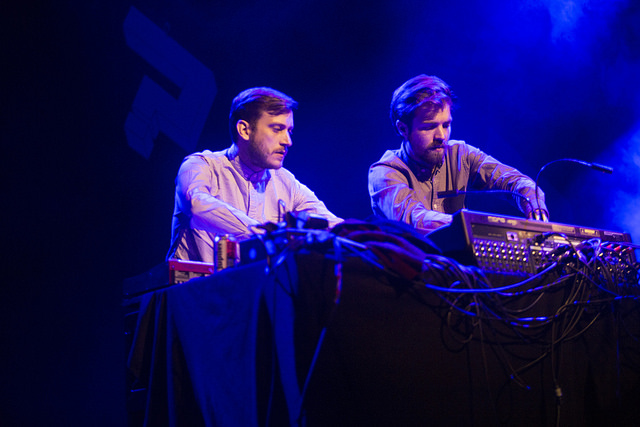 Brandt Brauer Frick © Erik Luyten
Bouncing between the venues I found myself scaling the never ending flights of stairs at the TivoliVredenburg only to be mildly disappointed by a particular genre at the very top of the space. After grabbing a bite at a nearby tapas bar, I found myself back at Rasa, a venue dedicated to dance and music of the world, just in time to catch the end of uKanDanZ, an explosive blend of Ethiopian soul-groove, energetic bass slaps, improvised jazz tenor sax, and a hard-rock framing of percussive rhythm. After much deliberation, I decided to end the first night with the organic tech-house sounds of Brandt Brauer Frick, skipping out on the 2am performance by Dominick Fernow as Prurient in hopes of leaving some energy for the weekend to come.
©
Words by HC