I'm off for a week to visit Utrecht for Le Guess Who? festival, but before I go, I wanted to catch up with another installment of ⟪ REW | FF ⟫ featuring releases from Ninja Tune's sister labels, offshoots and subsidiaries, such as Technicolour, Brainfeeder, and of course, Ninja Tune itself. Hope you have a good time with this one!
Dauwd
Theory of Colours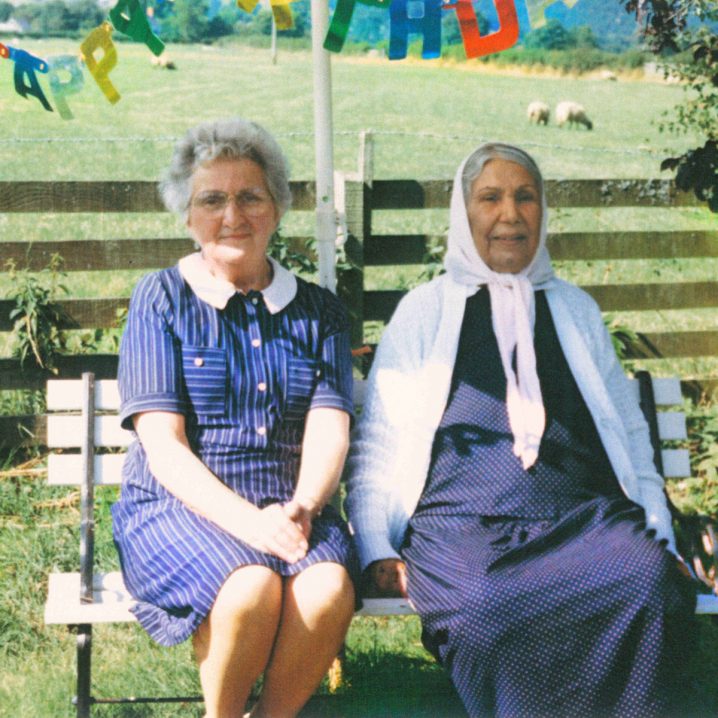 I'm pretty excited to see an album by Dauwd Al Hilali for two simple reasons: first, he's been busy releasing mostly EPs on labels such as Pictures Music, Kompakt, and Ghostly International, the latter, of which I was convinced, was going to release the debut full-length from this US-born, Wales-raised artist; and second, because it got snatched instead by Technicolour, a Ninja Tune offshoot, which I thought was mostly concerned with singles and 12-inchers. Theory Of Colours is a hazy, dusty, and warm collection of loop-based beats that swivel and swirl with head-nodding bass, vintage synth squeals, and beautifully delayed keys. Overall, the atmosphere of a hidden speakeasy brings its jazzy undertones into your living room for cozy Sunday listen, as the sun stretches and yawns its morning rays over a lo-fi, deep-house beat. I do applaud the choice for cover art, which appears to depict two grandmothers posing at their [grandson's?] birthday party, with a background of an English pasture, but to be honest, it has little to do with the subdued and minimal sound. Recommended for fans of musical restraint, where the textures of this "dance music" genre make up for lack of dominating beat.
Lapalux
Ruinism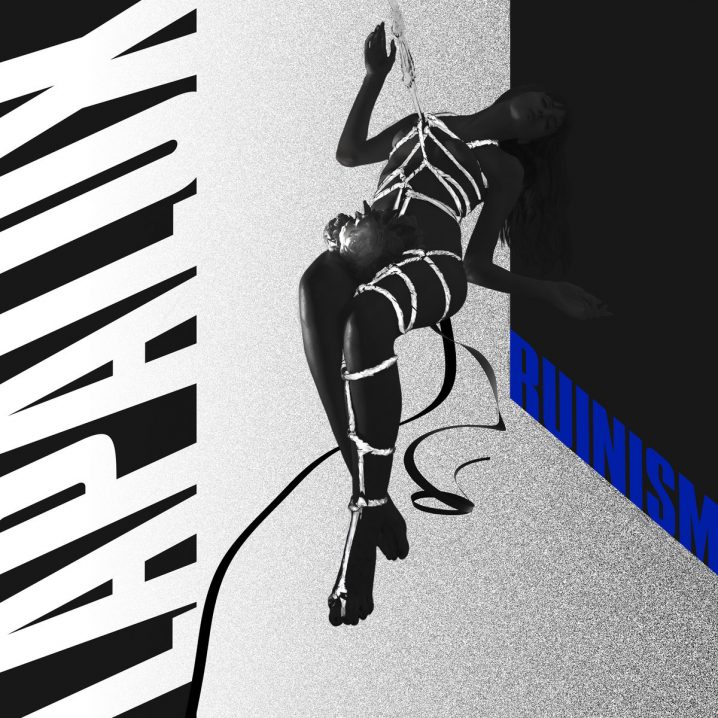 Stuart Howard is back on Brainfeeder with his third full-length as Lapalux. This Flying Lotus run Los Angeles based label is not directly associated with the London based Ninja Tune, but the latter does manufacture, distribute and promote its catalog worldwide, as of 2010. This is a fascinating collection of twelve tracks, spread over just 47 minutes, intricately produced and immensely interesting to dissect. I love the grimy dark drops of saw-toothed bass, twisted synth leads, narcotized vocals, and thick-layered textured beats. Like a slow-dissolving glob of dense white paste, mixed with black sand, autumn leaves, and long blond hair, piled on a tip of a palette knife, before being lazily spread on a crumbled old canvas, the sound of Ruinism is obtuse, distorted, and deformed, in all the good ways, of course. "Amidst the brutal landscape that Lapalux (de)constructs, he makes room for softness and slivers of beauty that, as with most things subtle and delicate, inevitably cut through even the harshest of environments and juxtapose the rigid exterior that characterizes most of the record." Inspired by the theatrical score, Depart, which Howard wrote for a performance art piece premiered in an East London cemetery, Ruinism explores that tiny space of existence, between life and death. Highly recommended for fans of Arca, Actress and Andy Stott.
Forest Swords
Compassion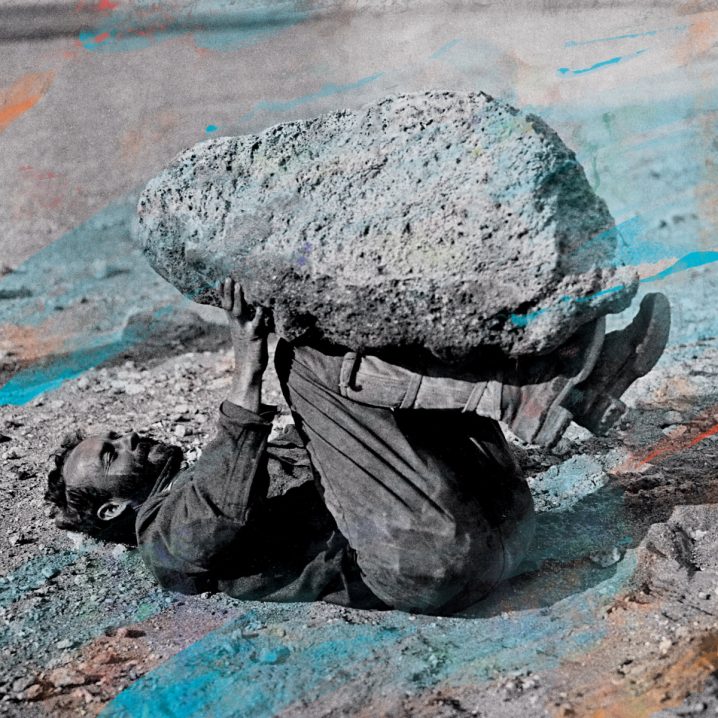 Compassion is only a second full-length from Matthew Barnes, and yet I feel like I've known the music of this Liverpool-based producer for quite some time. Moving on from Tri Angle which put out his 2013 debut, Engravings, to Ninja Tune, the sound of Forest Swords evolves from cut-up samples, leftfield beats, and lo-fi processing, leaning to the more organic, slow-burning side of the semi-dark moments from Demdike Stare, Raime, and Blanck Mass. Set yourself in the right mood before listening to the album, and you'll be in for a treat of its post-psychedelic, slightly smeared, melancholic offering. "The album is equal parts disorienting and immersive, balancing bold sweeping gestures and crumbling textures; tracks seemingly disintegrating and reassembling at points across the album […] weaving swathes of buzzing digital textures, field recordings, clattering beats and distorted jazz sax with fizzing orchestral arrangements." The sound indeed appears to mimic a chameleon of Frankenstein patched-together ripped fragment of a sonic cloth, that doesn't on a first listen, seem to fit together at the seams. Its intricate beauty, however, will offer itself up to a patient listener, who's willing to invest the time into its nurture through numerous rotations.
Bonobo
Migration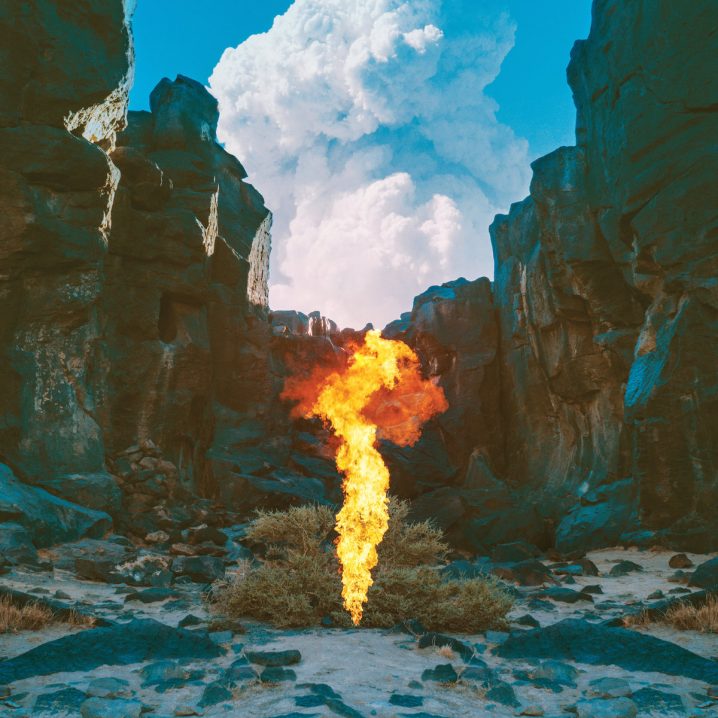 Last, but definitely not least entry in this collection of ⟪ REW | FF ⟫ albums is the latest offering by the one and only Simon Green, known to all his fans and followers as Bonobo. A quintessential Ninja Tune record, Migration (Bonobo's sixth studio album) does not particularly break any new ground, and on the very first listen one can almost hear the analytical mind sigh, "yep, that's Bonobo, alright," but it is the heart that forces the hands to reach out and press play again, in order to be enveloped and cradled in that comfort zone that his music clearly offers. Migration is peppered with performers and collaborators, including appearances by Rhye, Nicole Miglis, and Nick Murphy (one half of Bassheads). The opening and title track has been co-written by Jon Hopkins, and many of the album pieces trek through that familiar (and safe) territory that has propelled Bonobo through the UK and US radio charts, but, that being said, this is a fantastic album, that found its place throughout many rotations in my household, morning commutes, and car rides alike. Sometimes it's exciting to see an artist turn a corner and try a new direction, but more often than not, I think we'd rather be rewarded with the same, that sound that has hooked us first, and one that we all crave again. Migration is a little bit of both. I'm sure that you'll enjoy!