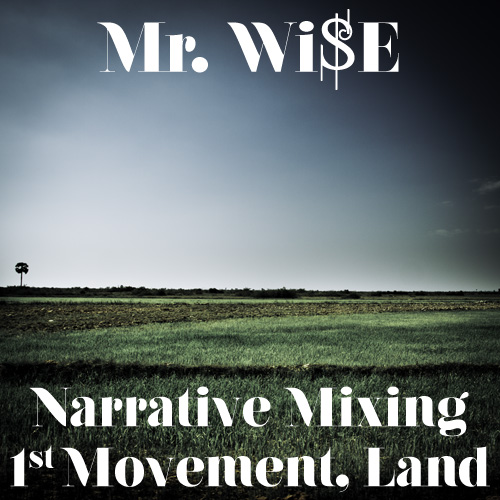 One of the most unique listening experiences comes courtesy of Mr. Wi$e, a US based DJ who decided to take the art of mixing to the next level. Using an enormous collection of found sound through the vast network of creative commons, he assembled a sonic story which tells a tale over a set of recognizable and favorite pieces. Mr. Wi$e calls this advance sound and music collage a "narrative mix" – the music that is heard in the context of our daily world, without total isolation, like the sound of the car tires on the road when you're speeding down a highway with your windows down.
This is a sound project that sits between an audio book, a mixtape, and a mix. It was made specifically for headphones.
Be sure to enjoy this binaural recording with a nice pair of headphones.
Tracklisting
Nest – The Twelve
Tchad Blake – Document Zimbabwe – Mr. Green Speaks
Nest – Charlotte
Trus'me – Can We Pretend
Nils Frahm – Less
Headphone Commute – For Nils
Erik Satie – Gymnopédies Lent Et Douloureux
Rhye – The Fall
Guitar Crusher – When a Man Loves a Woman (Cover)
Sing Wei – Latch (Cover)
Erik Satie – Gymnopédies Lent Et Triste
Todd Terje – Inspector Norse
[ S T R E A M ] | [ D O W N L O A D ] | [ P O D C A S T ] | [ i T U N E S ]