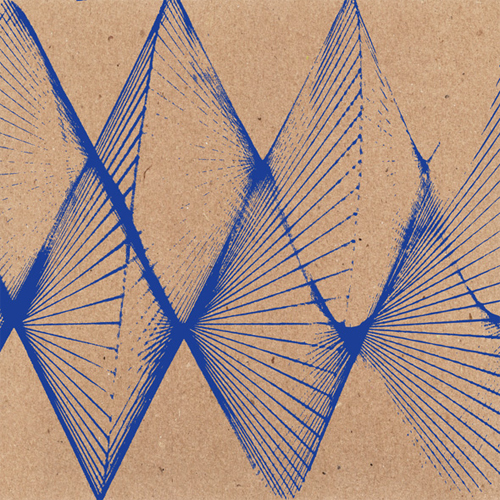 Kane Ikin's Contrail is a remarkable debut. There is a raw honesty to it – an unpretentious blend of ethereal textures and analogue sounds that seems hauntingly familiar. It is perhaps unsurprising then to learn that Ikin forms one half of the sublime acoustic-led duo Solo Andata; whilst he focuses less on variegated instrumentalism and much more on meticulous reel-to-reel production there is a flair to Contrail that speaks of an artist in full and measured control of his medium. Kane Ikin's approach is wholly organic. Drawing favourable comparisons to fellow 12k artist Marcus Fischer, and to a lesser extent Taylor Deupree, Ikin revels in the authenticity of analogue techniques. Contrail makes perfect use of the watermarks of analogue production. His sound is drenched in the buzz of hardware synthesisers and the hum of genuine reel-to-reel recording; rather than simply using audio samples to patch the gaps left by digital techniques his production values every element in its own right. Perhaps an apt analogy is that of photographic technique; rather than relying on modern digital techniques to add dirt and character to his pieces Ikin appreciates the value of building his sound naturally, creating an authenticity which even a trained hand would struggle to ape.
The title track perfectly balances the landscape of atmospheric textures with reverberant touches of melody in the form of off-kilter cascades of guitar that ornament but never try to dominate. Perhaps most captivating is its loping bass foot; the occasional plucking is always greeted by a buzz of static producing something that warmly resonates in the chest cavity. In contrast, A Synthetic Setting perhaps stands out a little less but Contrail is a hard act to follow. Still overall it is a wonderful piece, a communion between the melodic in the form of distant pad noises and clicks of bass and the dry skittering of more percussive elements that blends the taut creaking of tightened strings and the occasional sibilance of muted hat sounds.
Ikin's most captivating contribution comes in the form of Sailing, an oxidised tremor of grinding metal building around a selection of beautiful hammered harmonics. It is a very fragile balance; the introduction of an offbeat guitar part threatens almost to push the whole composition over the edge into arhythmic chaos but fortunately the sheer charm of the basic elements wins out in the end. All in all Sailing is a graceful track that rewards the attentive ear; at points rhythmic snatches of breath and woodwind collude to suggest at whole worlds Ikin has chosen not to include.
Lastly Short Wave Fade is a far simpler and slower beast, showing perhaps what Ikin does best. Beginning with a mesh of resonant textures it quickly evolves into a rare and fragile drone, the aural pulses and flashes of colour hanging around an artfully composed bass line that somehow stirs up the deepest of emotions. At points it meticulous composition is almost suggestive of the best of an artist like Oren Ambarchi; no single element of the whole ever seems slapdash or accidental.
Contrail is an incredibly pleasing EP, one that it is truly worth taking the time over. Whilst one could all too easily think they have grasped it in a single listen, it's a recording that truly rewards deeper reflection. Whether listened to whilst walking around a busy town on an overcast day or curled up in front of a good sound-system, Contrail is a record that invites you into its confidences. With it Kane Ikin has not only created a rich aural world – he has set a precedent that suggests that the exploration has only just begun.
Be sure to check out Interview with Kane Ikin
©
Review by Josh Russell exclusively for Headphone Commute.