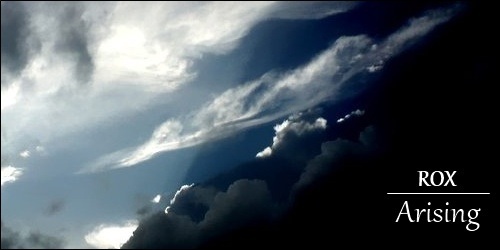 Welcome to another exclusive Headphone Commute Mix! Today, I am especially excited to showcase one of my favorite genres in music – psybient / psychill. It's no secret that I love the psychedelic morning beats, mixed with ethereal synthetic meditations on sound. This is the style that was featured in our Best of 2010 selections: Music For Awakened Spirits And Open Minds. Today, we present you with a very special (and pretty long) mix by ROX. I first stumbled across this Croatian DJ when I discovered the Digitally Imported (di.fm) Railway Relay project, where each community participant compiled a soundtrack to a section of a beautiful 7-hour footage of the famous Bergensbanen line in Norway. In particular, ROX's Snowblind Mix definitely hit the spot. Here's more from your music guide on today's journey:
I wanted to do a deep yet optimistic psychill mix, as some of my previous recent "deep" sounding mixes were often melancholic and very dreamful, feeling as if you're between asleep and being awake. Not that it's a bad thing, but my idea this time was for a more lucid mix with a strong "sunshine" component, yet somewhat retaining that dreaminess mentioned earlier.

Arising is just what it sounds like, the mix is about getting up after falling down and shattering, indeed arising above that what you were before, transcending the default human condition and becoming something better. The track selection reflects this process of a personal rebirth, the mix starting out very deep and serious, but progressing into a lighter, more optimistic mood as it goes on. At about the middle it blossoms and explodes into uptempo chill, my personal climax being the Hoopy Frood track whose lyrics describe the idea behind this mix perfectly. The later part of the mix is in a more mellow sunshine flavor bringing about a feeling of optimism and acceptance.

The picture, which is my own, is chosen for the same reason, it symbolizes arising from within the darkness into the light, a liberation of some sort, in a personal, non-religious way.

Hope you enjoy.
Track Listing: # Artist – Title
01. CJ Catalizer & Zymosis – I'll Be There
02. Asura – Longing for Silence
03. Simon Guerrini – Mina
04. Tripswich – Calaby Yau
05. E-Mantra – Forever
06. Phutureprimitive – Innerverse
07. Jaia – Le Chant Des Sirenes
08. Entheogenic – Pagan Dream Machine (Vibrasphere Remix)
09. The Orb Vs. Youth – Appletree In My Backyard
10. Kick Bong – Voodoo Beach
11. Jamie Stevens – We Can Hold On (Solar Fields Remix)
12. Hoopy Frood – Nlite
13. Astropilot – Karma Cleaner (Astropilot Version)
14. Aba Structure – Rescue
15. Astropilot – Sansara
16. Irina Mikhailova – Nicoya
17. CJ Catalizer – Waves Geometry
[ S T R E A M ] | [ D O W N L O A D ] | [ P O D C A S T ] | [ i T U N E S ]