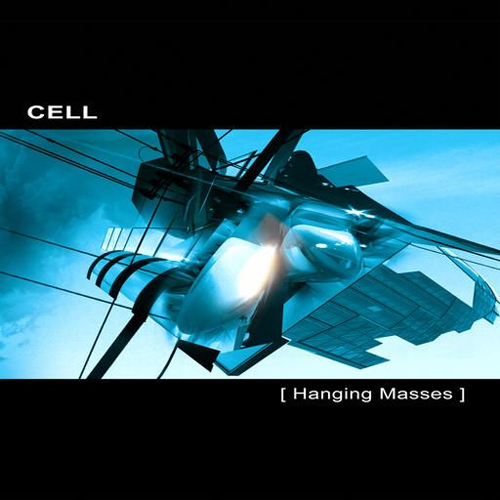 Frenchman Alex Scheffer, aka Cell, is an Ultimae regular, having contributed tracks to many of the label's compilation albums, including the excellent Fahrenheit series. Yet, Hanging Masses is his first album for the label and only his second overall, not counting a couple of notable live releases. I've always honed in on Cell's tracks; he usually manages to hit a really sweet spot, mixing a deep slowly developing ambient/downtempo vibe with catchy hooks and wet, shimmering synths on top.
Yet, his prior full-length, Phonic Peace, released by Indica in 2005, was not my cup of tea. Too much of the sort of pseudo Indian mysticism that just rubs me the wrong way. Like a lot of other people, I was energized by the music coming out of Britain's Asian underground scene in the mid to late '90s – Talvin's Singh's Anokha album in '97, State of Bengal, Joi, Cornershop and the like. But for some reason I then developed a real aversion to the fusion of traditional Indian and electronic music. Don't know why.
Thankfully, Hanging Masses is more in line with his live releases – Live at Glade Festival 2005 (Sofa Manifesto, 2007) and Live at Kumharas – Ibiza (Ultimae, 2007) – only even more mellow and low key. According to Ultimae's press release, the album "constitutes in the artist's heart a homage to Brian Eno, Tangerine Dream and Steve Reich." The connection with Reich is not obvious but Eno and TD are definitely in attendance.
Cell is not a man in a hurry. He's content to slowly fill in the sonic landscape, sprinkling it with gently euphoric glimpses of light. Even when the 4/4 kick drum makes an appearance, typically about half way through a song, the pace never exceeds a leisurely stroll. The experience is akin to lying in a field, gazing at the cloud formations for hours and then suddenly deciding to get up to take a walk through the enchanted forest nearby. The restrained but propulsive groove, such as on the mesmerizing title track, ensures that it's a captivating experience.
Recommended for all followers of Ultimae's roster, including Aes Dana, H.U.V.A. Network, Solar Fields, and Hol Baumann. Also, be sure to stop by at Cell's page at Kahvi Collective, where he released a five track EP completely for FREE, featuring sampler tracks from his various releases!
©
Review prepared by Tigon for Headphone Commute
See also Two and a Half Questions with Cell