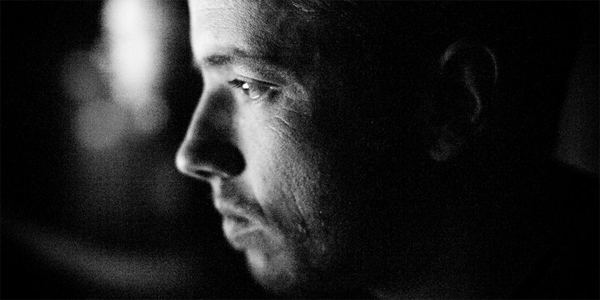 First, I've got to ask, what prompted you to go solo?
Don and I are both trying out other avenues right now while we maintain doing our brother funck. It's natural that every person also has something to say on their own, so while Don got busy being a father for his new guy I took the opportunity to create/finalize Vade.
What does "Vade" mean? It's not short for View, Add, Delete, Edit, is it? Or is it something in Norwegian?
It doesn't mean anything. I like using words that sound cool. Mostly I come to these words by playing with 2 or more and switching the letters around between them. Most of the time it doesn't come to anything but then all of a sudden you say something cool (8-) Btw my norwegian is not that great at all.
How has dubstep influenced your sound?
Well, the Funckarma Dubstoned series made the statement that we had gotten into the step universe (shameless plug: Dubstoned 4 just released in our shop). But the DS series also showed that we had a different slant on the formula. There are aspects of Vade that expand on that exploration through my own flow, what i love most about the step. Part of that is bridging some more dancefloor oriented aspects to the music while I maintain my vision.
With such complex and top notch production is there any special secret sauce in your studio setup?
Actually my setup is rather small. I do have very good monitors (Dynaudio BM15 active) and I have been using Pro Tools all my life. Good monitors and a good soundcard are essential. I do have a few hardware synths and a few soft synths. I believe having a combination of different sound sources makes your sound more dynamic. I also collaborate a lot with other musicians thru the net. Combine these factors and and I have a limitless supply of inspiration and fresh angles to take whenever needed.
Tell us about your collaboration with Cor Bolten.
Cor has been our co-criminal in audio manipulation for a long time. He has an unbelievable inventory of rare and vintage analogue machines, and once a year he gives me 50 gigs of modular material to load into my productions, along with more focused development when a specific piece needs it.
Besides the Dubstoned EPs, what is in the near future for you, and for Funckarma?
This has been a big year for us release wise. We got a new site up that also has a digital downloads store installed at funckarma.com. This has presented an opportunity to re explore the back catalog while we add new releases.
Just recently we added a fully remixed and remastered version of the "sploid EP" by Funckarma with 4 new ambient tracks, and the next EP will be the "Fanion EP" by Quench. This will be updated regularly with new and older remastered stuff. The release of a new Funckarma full length is slated for next year on n5md while Dubstoned 4 has just dropped in the shop. Dubstoned 5 is also planned on the Unrezt label later on this year. Later this summer as well a Dubstoned and Cane rmx we did for Christian Wunsch will be out on his label Tsunami (and thru our shop as well). And last but not least another 12" thru a Dutch label called the "REASCH EP". That will hit in late september.
See also Headphone Commute review of Vade