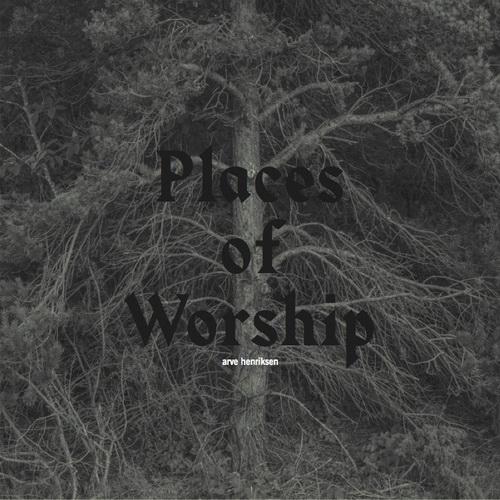 World's new favorite trumpet player returns to Rune Grammofon with Places Of Worship. Followed by experimental ambient, modern classical, and jazz communities alike, this Norwegian shaman of sound bridges the gaps of styles and forms with his unmistakably unique control of the instrument. Arve Henriksen doesn't simply play the trumpet, the brass is merely an extension of his breath. This observation is confirmed by many Norwegian honors, including the Buddyprisen, Radka Toneff Memorial Award and Kongsberg Jazz Award. Among his numerous collaborations, most notably as a member of the Supersilent supergroup (which features Helge Sten, aka Deathprod, and Stale Storløkken), it is his solo works that I am mostly drawn to, three of which have already appeared on the Oslo based Rune Grammofon.
Perhaps nothing is more striking and enchanting than the opening of the album, titled "Adhān" (the Islamic call to worship, with the root of the word derived from the Arabic 'adhina', which means 'to listen'). Set among a field recording of chirping birds and barely audible and very distant voices of the muezzin, we find Henriksen echo the motifs of the prayer with an instrument whose ambiance is lost among the wind. Suddenly the trumpet gets submerged in beautiful reverb, the strings come in along with orchestral arrangement, and we are fully enveloped by captivating textures. This is where we drown.
Deriving inspiration from various locations of worship, Henriksen composes ten tone poems set around religious buildings, holy places, and abandoned ruins. Although the music does not carry any particular religious connotation, it nevertheless touches on moments of reflection, introspection, and even the sudden fear of the unknown. This exalted sound exudes haunting beauty, spiritual sensitivity, and apparitions of those that have already left.
"Making the aura of these places audible, Henriksen's haunted horn and idiosyncratic treble vocals carry an air of treading on forbidden territory, stirring up the dust of forgotten spirits."
Another dazzling element of the album is the reminder of Henriksen's distinctive soprano voice, which could be easily mistaken for that of a woman's. It is particularly arresting on "Lament", where it soars above falsetto range, resembling a flute-like melody with breathy overtones. If words did not contribute to the concept, one would easily draw an immediate parallel of tonal fluctuations between the trumpet and his voice. The moody pieces at times enter a shadow territory of dark ambiance (just as I like it), evoking specters, phantoms and ghosts of temples, churches and mosques, indubitably carrying the history, magnetism and energy of human praise, solitude and angst among these sacred places of worship.
The recording features additional appearances and samples from Jan Bang, Eivind Aarset and The Norwegian Wind Ensemble, most notable of which is the charming singing by Erik Honoré, on the very last track, titled "Shelter From The Storm". Places of Worship is highly recommended for fans of Miles Davis, Jon Hassell, David Sylvian, Triosk and Fennesz. Be sure to also check out Henriksen's past releases, Sakuteiki (2001), Chiaroscuro (2004), and Strjon (2007), all available directly from Rune Grammofon. For a quick tour of the label, track down the limited edition 4×10″ box set of favorite various selections celebrating 150 releases by the label, titled Sailing To Byzantium.
arvehenriksen.com | runegrammofon.com
©
Words by HC