A lot of great music in this one! In this installment of Sound Bytes, I want to cover a few compilations across a spectrum of genres. Not only do these showcase the latest in dubstep, drum'n'bass and techno, but I promise you that this sound is unlike anything else you've heard before. In all cases, the compilations feature a newly defined stylistic branch of the ever growing music tree. I am incredibly excited to see these releases cross the genre boundaries, push the envelope further and contribute to the evolution of electronic sound. Hope you'll feel the same way.
VA – New Blood (Med School)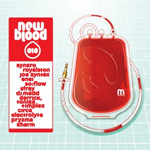 First up is a compilation from Med School showcasing new talent, appropriately titled New Blood 010. Med School has been on the edge of ground breaking micro-minimal drum'n'bass since it's been launched as an offshoot of London Elektricity's London-based Hospital Records back in 2006. This is where d'n'b meets glitchy IDM, dubstep and breakbeat, redefining boundaries as delicate cut ups, glitchstep, and half-tempo stompage. New Blood is a series designed to bring the up-and-coming artists to the frontlines before they graduate to become professional 'sonic surgeons' operating in the world renowned Hospital rooms. "These young practitioners have checked your vital signs and are ready to deliver the next prognosis with an array of scalpel-sharp sounds and rhythmical remedies." The roster of appearances includes contributors from all over the globe: UK, Australia, Hungary, Russia, Germany and even Ukraine. Lots of unknown names on here, but that shouldn't stop you from enjoying this exhilarating ride.
Here's an entire album preview as furnished by the label:

D-Bridge & Instra:mental Present Autonomic – FabricLive. 50 (Fabric)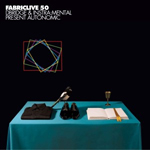 Moving on to a selection of more established artists in the drum'n'bass and dubstep arena, is an impeccable mix of over 30 tracks from D-Bridge & Instra:mental. This is the 50th installment in the Fabric's FabricLive series, and it instantly shoots up to the list of my favorite mixes from this London based label. Compiled by Darren White (aka D-Bridge and former member of Bad Company) and Alex Green & Damon Kirkham (collectively known as Instra:mental), the sound traverses the depth of deep and vocal micro d&b, to hip-hop influenced dubstep and smoky intelligent downtempo. Inspired by their Automic club night and podcast, the mix takes that club sound into the spacey head-nodding lounge or air tight headphones. Featuring a wide roster of artists, mostly from the Exit and NonPlus+ labels, we are treated with top notch selections from Consequence, Distance, Alix Perez, Vaccine, Scuba, Meleka, Skream, Genotype and of course, D-Bridge and Instra:mental. Another important note: all of the tracks for this mix were written exclusively by invitation, so they have not been previously released as singles. "The people behind it are not setting out to make a drum & bass track; they are setting out simply to make music, producing compositions that are emotionally charged, personally edifying and organic."
Here's "I know" by dBridge
And I had to share another track by ASC, titled "Phobos"
Scuba – Sub:stance (Ostgut Ton)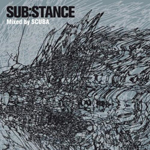 Since I've touched on dubstep, it only makes sense that I navigate you towards its deeper territory, approaching atmospheric, minimal and dub techno. Mixed by Paul Rose (aka Scuba), the man behind Hotflush, Sub:Stance "is the collision of two worlds – the vitality of UK bass music intertwined with Berghain and all it's sensory exhilaration and unique atmosphere." I couldn't have said it better. Released on a label of Berlin's Berghain club, Ostgut Ton, the 24-track mix features some unreleased and exclusive tracks from Scuba himself, as well as Sigha, Pangaea, Untold, Surgeon, Digital Mystikz, and Joker among the many. The journey traverses through minor progressions of bass heavy dubstep until the 4/4 kick picks up the pace with its hollow punch, attributed to Surgeon's style. And now we're in that creepy, cold, and industrial territory of abandoned warehouses turned into clubs turned into temples of aural worship, where frequencies rise from the basement, up through the pipe organs, and drop back to the floor. I only wish that I could hear this in Berghain.
Some goodness for you from Badawi, titled "Anlan 7"
And finally a track called "See Ya" by Shortstuff
Techno: In Perpetual Motion
As a postscript to this entry of Sound Bytes, if you are interested in going further along this evolutionary trip and move on to a pounding, hypnotic and mesmerizing techno territory, I recommend that you check out the 14tracks.com installment, Techno: In Perpetual Motion, featuring a selection of rare 12-inchers and remixes by Marcel Fengler, Planetary Assault, Ben Klock, Mike Dehnert, and Delta Funktionen. "Techno is forever in flux, and this is just a snapshot of where it is at this particular place, in this particular moment in time…" Yes. Put that in your pipe.